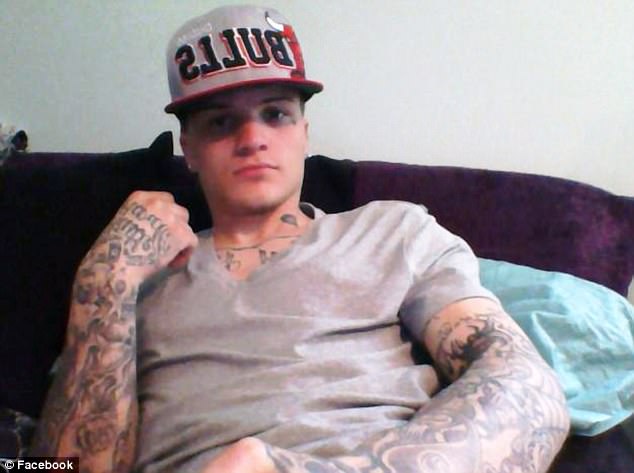 Aaron Hernandez Alleged Prison Boyfriend
According to a report in the Daily Mail, the prison boyfriend of Aaron Hernandez has been revealed. As you may know, Mr. Hernandez passed away on April 19, 2017 after being found dead in his cell from an apparent suicide.
Days later, reports began to surface that Aaron Hernandez may have a secret gay or bisexual life. According to The Mail, a 22-year year old man was Hernandez's prison "lover".
"The mystery prisoner who Aaron Hernandez wrote to before his shocking suicide is a 22-year-old man jailed for a knife point robbery at a gas station near his home,

DailyMail.com can exclusively reveal. Kyle Kennedy was the last person to see the former New England Patriot alive and is now on suicide watch inside the maximum security Souza-Baranowski Corrections Center, sources say.

He is the man to whom Hernandez gave a $50,000 watch and other property shortly before he took his life."
The Mail's reporting goes on to state:
"DailyMail.com exclusively reported last week that Hernandez, 27, who was found dead hanging from a bed sheet in his cell early on Wednesday morning last week, left three suicide notes.

One was addressed to his fiancée Shayanna Jenkins-Hernandez, the second to their four-year-old daughter Avielle and the third to a prisoner, who high level prison sources described as his prison lover.

That man is Kennedy, the son of a businessman from Uxbridge, Massachusetts, close to the Rhode Island state line, the sources reveal.
When approached at his home at the end of a leafy cul-de-sac, Kennedy's stepmother Deborah, refused to comment and drove in through the automatic gates.

Within minutes his father Matthew, 42, ran out of the home, which is set on more than four acres of land, and furiously berated a DailyMail.com team sitting on a public road outside his house, yelling: 'Get the f**k away and don't f**king come back.'

Court documents show that Kennedy's own father accused him of using heroin. Daily Mail.com has also leaned the 22-year-old In 2012 was sentenced to nine months for trafficking heroin in 2012 and a year for heroin possession in 2013."
Attempts to reach Kennedy's mother, Cindy Curving Kennedy, were unsuccessful. per Daily Mail reporting.
A CBS's Boston affiliate reported that Hernandez had given his jailhouse lover's family a $50,000 watch before his suicide. The station did not say which member of the family received the watch.
"Kyle Kennedy was arrested in January 2015 for an early morning robbery at a Cumberland Farms gas station in Northbridge, Massachusetts. He was wearing a black mask and carrying 'a long butcher-style knife,' according to a report in the local Milford Daily News. He got away with just $189.

He then led police on a high speed chase and after being arrested ran out of the police station in an attempted escape, according to reports at the time.
After being stopped by police officer Peter Bates, Kennedy drove his red sedan off at speeds of up to 110 mph on Route 146 near his home town, court documents show.
'The sedan drove down the off ramp of the exit, Bates said, striking several signs and scraping the side of the guardrail,' the newspaper reported."
Additional reporting from The Mail states that:
"Lawrence Army, the Kennedy family attorney, told DailyMail.com he had no comment. He said he was visiting Kyle in prison on Monday 'to see what's going on.'
Calls to Massachusetts Department of Corrections spokesman Christopher Fallon were not immediately returned."
TMZ is reporting that Hernandez lawyer denies any of the suicide letters were to a "gay lover".
"Hernandez's lawyer, Jose Baez, tells TMZ Sports, "Rumors of letters to a gay lover, in or out of prison, are false. These are malicious leaks used to tarnish somebody who is dead."
Update 8:20 pm CST: New York Daily News reporting Hernandez did pen a suicide note to Kyle Kennedy.
"Kennedy's lawyer Larry Army Jr. confirmed Monday that one of the letters Hernandez wrote before taking his life was addressed to his client."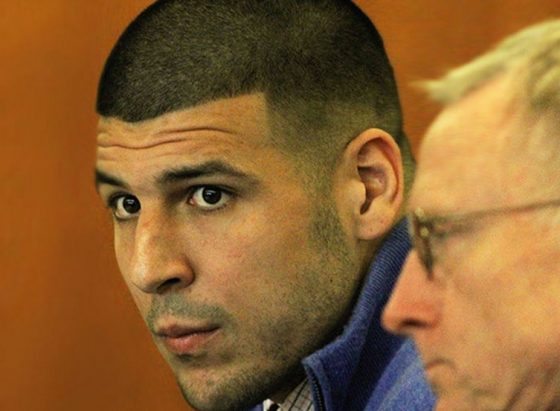 The D.A. announced Friday 3 letters were next to Hernandez's Bible, and that's when the rumors began. The information from Hernandez's lawyer seems to be at conflict with prior reporting from Newsweek.
"One of the notes left by Hernandez was to his prison boyfriend, who is now on 24/7 suicide watch, multiple law enforcement sources confirm. Hernandez's sexuality would, of course, not be relevant save for the fact that an intimate relationship he allegedly had with a male former high school classmate was at the center of the investigation into Lloyd's murder."
Hernandez's cousin gave an interview with In Touch Weekly and shared the following on the matter:
"The original information that the family was given was that there was no letters. How does that change so quickly to being three letters and then change again to who the letters were to," she told In Touch exclusively. "At this point, it would best if people just let him rest in peace."

She added, "He's definitely never made any mention of [having a lover in prison]. No, he would just always say, 'I'm fine.' He would always say he kept to himself so I don't really know how true that is or if he just wanted us to know that he was ok. I don't know."
Mr. Hernandez's attorney (Baez) said he is not prepared to say whether Hernandez's death was a suicide or foul play. He says, "There is still plenty we are investigating."
h/t: WOW Report , TMZ and In Touch