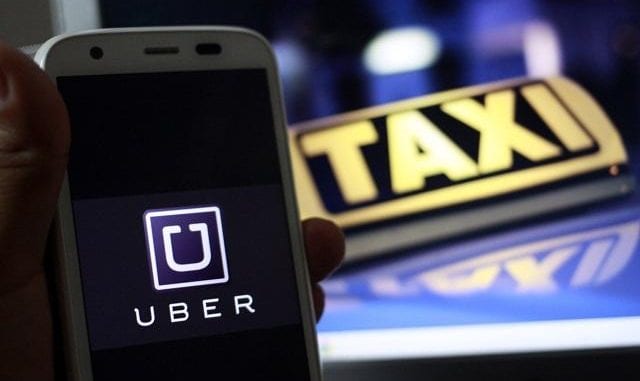 Dumped out of automobile in the middle of nowhere
A gay couple was apparently booted from an Uber ride after sharing a kiss. Randall Magill (28) and his fiancé, Jose Chavez (26) report they simply shared a quick peck on the lips.
But their Uber driver in Houston, Texas, allegedly told the couple he couldn't stand them.
He then demanded they get out of the car.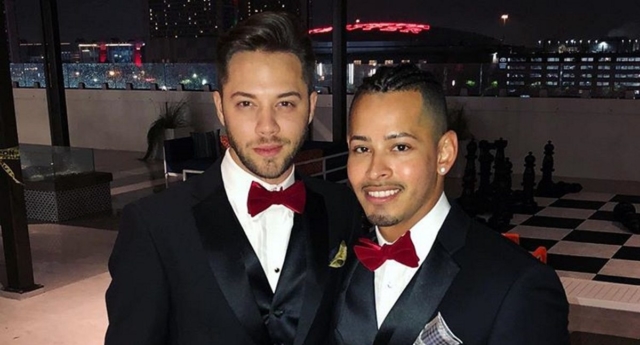 As reported in Pink News, the couple was coming back from a friend's house party when the incident happened. They were celebrating news of their recent engagement in the Dominican Republic.
After the party, they hopped into the Uber. That's when things turned nasty.
In the past, GPB has reported on incidents of Uber drivers tossing LGBTQ riders from vehicles.
Last January, a gay student, and his friends were tossed from Uber after kissing.
In June of 2016, a San Francisco same-sex couple was also asked to exit an Uber ride for the same reason. In that incident, they were allegedly told: "Fags rot in hell!"
For Magill and Chavez, both have indicated they did nothing wrong and did not deserve to be kicked out of the car.
"I wasn't doing anything that I wouldn't have done in public," he said.
"I'm not going to embarrass myself or my fiancé by any means."
He shared with local news station KSAT that the couple was in a minivan, with seats separated by an aisle. They just wanted to show one another affection.
"I've never heard of anyone being asked to stop kissing anywhere, especially when you're just peck on the lips," said Randall.
He added that the driver claims he booted a straight couple before them. Magill and Chavez didn't believe him.
"He said: 'I can't take you no more,' Chavez said.
"He was like, 'I'm going to have to drop you guys off,' and we said: 'That's fine.' We didn't want to fight back.
"I was upset," he added.
"I've never been told not to kiss or anything."
Magill said that the driver made an immediate stop after the kiss and ejected the couple in the middle of nowhere around 4 o'clock in the morning.
"He proceeds to pull off the freeway, not in any safe space place or anything, leaves us on the corner of 59 and New Castle, right next to the concrete sound barrier."
Magill said he had never thought of Uber as homophobic. Now, his perceptions have changed after the incident.
"I've never had a bad experience with Uber, this was probably, I'll never use them again," he said.
"I was super disappointed.
"Everyone I have ever ridden with has been very nice, very respectful.
"Even the ones I could tell were not so comfortable with carrying us, they were very respectful."
The couple had to walk under a bridge and call another Uber to take them home.
A spokesperson for Uber told KSAT that both the rider and driver have reported the incident.
They added that they are investigating what happened.
h/t: Pink News