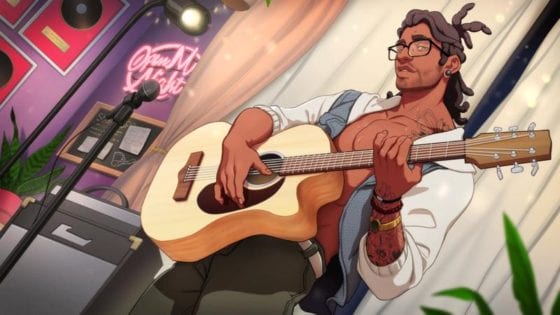 GLAAD To Honor Gay Video Games
Video games that are LGBTQ-inclusive are being honored and respected.
As LGBTQ people have become more popular and mainstream in society and in entertainment media, video games have also worked on creating representation for us. Now, gay gamers can discover several indie games and a few big franchises that have catered to us by creating LGBTQ characters and gay romance options.
Now, the GLAAD Media Awards is creating a specific award category to honor and thank the video game creators who are representing us. Specifically, it was just announced that GLAAD has created a category for "video games with outstanding LGBTQ-inclusive content."
"We've been interested in this space for a while," said GLAAD Vice President of Programs Zeke Stokes in a statement. "In the past, we honored [2014's] Dragon Age: Inquisition for its inclusion of LGBTQ characters. A year or so ago, we worked with The Sims. Really, though, it has been the turning point in the industry. There was an unprecedented number of LGBTQ-inclusive games in 2017. Last of Us: Part II's trailer featured a lesbian kiss. The industry is ready to give LGBT characters bigger roles, so it's a lot of what's already happening in the industry combined with the vastness of it all."
The award will go towards one video game in the year that has "an interactive experience that includes authentic and impactful LGTBQ characters or storylines."
Judges will consider many different factors of video games in order to find out who deserves the inaugural award in 2019. They will look into whether games includes LGBTQ characters, whether the characters are important to the story of the game (if the game is story-based), if the game includes gay romance options (if romance options are a feature), how LGBTQ-ness is included in the world-building, and more.
From Life is Strange, to Dream Daddy, to Bioware Games like Mass Effect, to The Last Of Us, and The Sims, more and more video games are trying to represent us. And now GLAAD is trying to celebrate that.