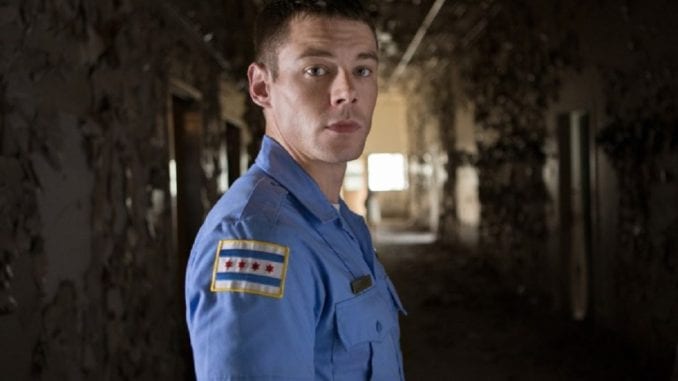 Coming Out
Actor Brian J. Smith has come out.
Ever since appearing on Sense8, Smith has had a solid gay following. That said, his rise to gay fandom has been starting ever since his time on Broadway. But now that he's come out, Smith will surely get a lot more attention from gay viewers.
Brian J. Smith chose to come out in an interview with Attitude Magazine. In the discussion, he shares that he constantly was afraid of being outed while growing up as an LGBTQ youth in Texas during the 1980s. Living in rural Texas during the time, it's not like Smith had anywhere to go for support.
"I was terrified. At school, I really couldn't fit in anywhere. I wasn't a jock or a nerd," he explains. "Forget about any LGBTQ union or groups. There was absolutely nothing. I was completely alone. I heard all the names: p***y, f****t."
With no support group or LGBTQ friends to talk to, Smith lived in fear for many years.
"I could never be who I was. I was constantly having to check myself and make sure I wasn't looking at someone too long or making someone feel uncomfortable. I had to be very, very careful about telling people the truth about myself. It still reverberates. A lot of my work is about that. The things that move me as an actor are those echoes that come up."
Thankfully, that's when Smith discovered the world of acting and theatrics. While he thinks his classmates "probably thought I was an absolute idiot, a nerd," he was happy to be on stage. After all, that's when "they paid attention to me, and they saw that I had something."
"And that's when I didn't feel alone."
It was through that acting career that Smith thrived. He then went on to have a successful stage career. He made his Broadway debut in 2008 on the play Come Back, Little Sheba. He then scored Tony and Drama Desk nominations for his performance as The Gentleman Caller in the 2013 revival of Tennessee Williams' The Glass Menagerie.
Smith also took on small parts in tv shows like Law & Order, The Good Wife, Quantico, Poirot, and more. Smith then started getting bigger roles in Stargate Universe, Gossip Girl, and eventually Sense8. It was in the latter that Smith was confronted with LGBTQ life like never before.
"I remember being so relaxed. I thought, 'Finally, I can just be myself, I don't have to put on airs for any of these people,'" he said.
Eventually, Smith decided to come out to friends and family. When it came to his parents, he says that they responded surprisingly well.
"I was surprised. When I came out to my parents they were wonderful. They said they were just waiting for me to say something. They were a lot more advanced than I gave them credit for," says Smith. "I think that's when I became OK with it, too. Just in terms of being, 'Oh that's the world, it's not as dangerous as I thought it was.'"
And certainly the world has opened up to Brian J. Smith. And now that he's come out as gay, many LGBTQ people are here to accept and praise him with open arms.
Welcome home.
h/t: Attitude Magazine, Pride, Instinct Magazine,