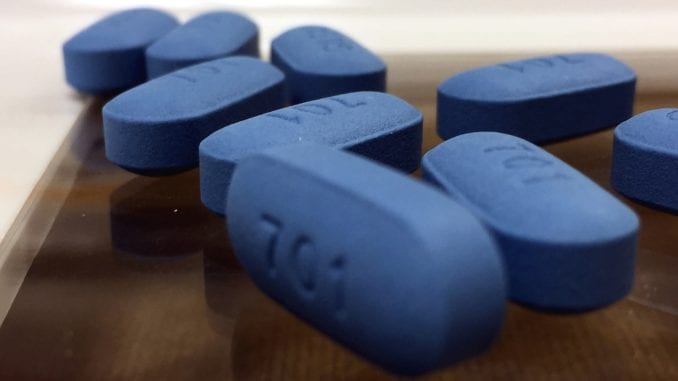 A New HIV Strain?
There's a lot going on with HIV and PrEP news today.
First, a new study published today in the Journal of Acquired Immune Deficiency Syndromes found a new strain of HIV. The strain, called HIV-1 group M subtype L, was discovered by scientists working with health care company Abbott. The new strain was discovered thanks to Abbott's screening system. The system tests more than 60 percent of the global blood supply.
As Scientific American writes:
"Abbott continues to look for potential new HIV strains to ensure that diagnostic tests for blood screening and detecting infectious diseases remain up to date, says Mary Rodgers, senior author of the paper announcing the finding and head of the company's Global Viral Surveillance Program."
Many health experts agree that this new strain discovery reminds us of the still looming threat that is HIV. Since HIV continues to evolve and reproduce so quickly, scientists have been unable to create a cure.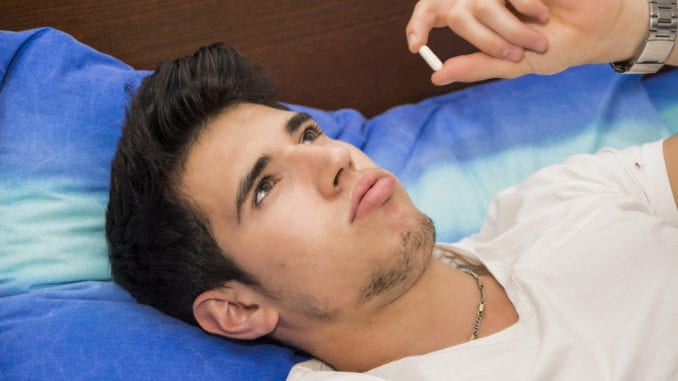 A Cure?
That said, investors and employees at American Gene Technologies in Maryland swear that they may have found the first legitimate cure to HIV. The company submitted a 1,000-page submission of an Investigational New Drug (IND) application to the U.S. Food and Drug Administration.
"We're doing this with a purpose," said Irene Tennant, Vice President of Clinical Development & Regulatory Affairs. "Improving people's lives, decreasing people's suffering and increasing lifespan. I mean this is why we're here."
"We want to get these people out of jail and back to normal life," said CEO of American Gene Technologies, Jeff Galvin. "We see this as critically important we need to move these people from anti-retroviral control to permanent immunity and we think our project may be able to do that."
But keep in mind, this isn't a home run just yet. There's a long process before regular citizens could take this drug. So far, we're just taking the word of AGT on whether this drug may actually cure HIV. Now, the FDA has to read over the document. If they approve the document and drug, that still doesn't mean it's been approved to be given to anyone. Just to be tested. If approved, and most likely the FDA will give its ruling before the end of the year, AGT will be given the green light to start phase one of its clinical trials in January.
But, this is certainly something to keep our eye on.
Trump Administration Sues Gilead
In the meantime, we'll have to deal with politicians and corporate executives fighting over PrEP.
PrEP or pre-exposure prophylaxis is an HIV-preventive drug that protects users from contracting HIV/AIDS. With Truvada, the drug has a nearly 100% chance of protecting users from contracting the disease. Then Descovy, the new PrEP drug on the market, is even more effective.
Despite the fact that Truvada's patent is running out and thus the drug will become accessible by way of cheaper knockoffs soon, the Trump administration has decided to sue Gilead. But, it's warranted. Gilead is the pharmaceutical company in charge of PrEP. And to be fair, it is largely responsible for itself getting sued.
Earlier this year, Congress' Committee on Oversight and Reform released a letter to Gilead CEO Daniel O'Day. The Oversight Committee requested documents and emails between the CDC and Gilead to see why the CDC was allowing Gilead to mark-up the price of Truvada for Americans.
Gilead currently charges roughly $2,000 per month for Truvada. Comparing that to the prices of Truvada in other countries (sometimes $210 a month before insurance kicks in), many health experts, activists, and politicians have questioned Gilead's audacity. In addition, Gilead worked along with the CDC (and thus taxpayer money) to make the drug. As such, it's insulting that they are making American people pay at such high prices. It's greed and capitalism at its ugliest.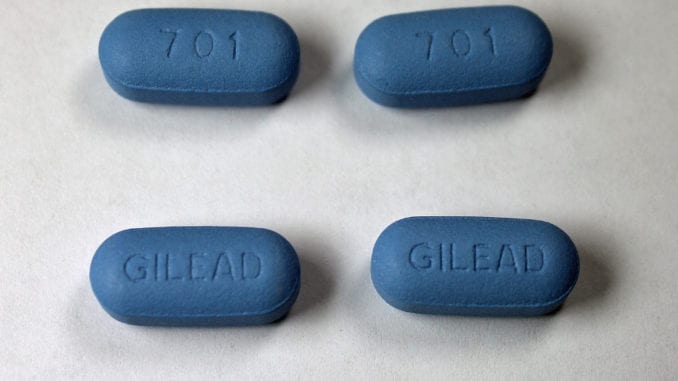 "PrEP is not Gilead's invention, it's the American taxpayer's invention and because [the CDC] invented it and owns four patents protecting that invention, Gilead needs to in some way pay back the American taxpayers," PrEP4All co-founder James Krellenstein told Out. "That can be in monetary royalties — the Financial Times estimates that Gilead owes at least a billion dollars back to the American taxpayer — but it can also be other things. Like commitments to increase access and make sure PrEP is universally available."

"For nearly a decade, Gilead's price gouging on PrEP has prevented hundreds of thousands of Americans from accessing this technology, despite it being a taxpayer funded invention," the PrEP4All Collaboration then said in an official statmeent. "If HHS is truly invested in ending the HIV epidemic, it will use these patents as leverage to ensure that everyone who needs PrEP can get it."
In order to finally address this situation, the Trump administration announced that it's suing Gilead for its mismanagement of the drug.
"Today, the United States, on behalf of [the Department of Health and Human Services,] filed a complaint in federal district court against Gilead seeking damages for Gilead's infringement of HHS patents related to pre-exposure prophylaxis (or PrEP) for HIV prevention," HHS Secretary Alex M. Azar II tweeted while sharing the official department press release. "Gilead must respect the U.S. patent system, the groundbreaking work by [Center of Disease Control] researchers, and the substantial taxpayer contributions to the development of [Truvada and Descovy.] The complaint filed today seeks to ensure that they do."
The HHS also says that Gilead has "willfully and deliberatively induced infringement of the HHS patents."
So again, there's a lot going on today in the world of HIV, AIDS, and PrEP. But most of it is being shared in the efforts of protecting people from the terrifying disease. Let's hope for more good news in the future.