This One Phrase Taught Me How To Build Confidence
Confidence. How do you get it? This is something I've been wondering for years.
Growing up, I lost my confidence. I started out as this bright and shiny boy who'd smile and laugh with the glow of someone untouched by the world. Sadly, that changed overtime.
Through insecurities involving body issues, bullying at a young age, a developing sexuality, and more, that golden boy's light started to dim. And honestly, it's still not back to its original state.
It seems that losing your confidence is easy, and it happens to many of us. But getting back your confidence is a tough and perilous battle.
But recently, I've noticed that with competence in my career, and time to get used to my physique, my confidence is coming back to me. And I have one simple, throwaway sentence to thank.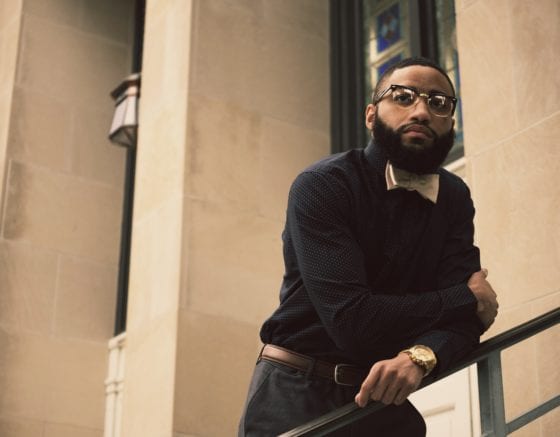 More: How To Find Self-Love As A Flabby, Gay, Black Boy
The Conference
Two years ago, I was a part of a program called PlayPenn. It's a Philadelphia-based organization that's focused on improving new plays, and they hold a conference to workshop and stage readings for six plays every summer.
During the summer of 2017, I interned with PlayPenn and swam in a deep ocean of theatre. But being just out of college, and already fairly insecure, I didn't participate as much as I should have. I felt like I didn't belong. I felt like I couldn't contribute. And so, I looked on at all the playwrights, directors, and actors with quiet admiration.
There was this one actress in particular. She carried this confidence that amazed me and she fit in that space flawlessly. This small but commanding Black woman was a queen of theatre. At least, to me.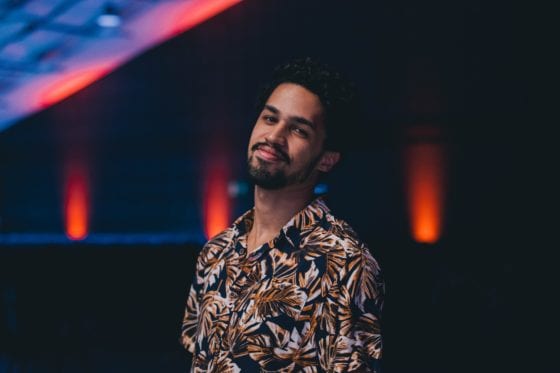 The Day
Fast forward to the very last day of the conference. The plays were done, the conference space was cleaned, and everyone had left, but I wasn't finished for the night. I knew that there was an after party happening at a conference member's house, and I knew that I had to attend.
Once there, I was greeted with those same dramatists that I worried were too above me. They were free and relaxed. Drinking, dancing, and letting post-conference glee wash them over. I happily joined the festivities.
I danced with abandon, after a drink or two, and was complimented on my moves. After feeling a bit shy from the attention, that actress I had admired for three weeks watched me and said, "Don't stop, I'm trying to copy you." Plus, the fact that I was the only intern to show up was noticed.
Throughout the night, there was this weird sense of belonging and fellowship. No one questioned why I was there. I talked and danced and laughed with the rest of them. I was among fellows, and yet it still felt weird. But only weird to me.
That's when it happened. The line of a lifetime.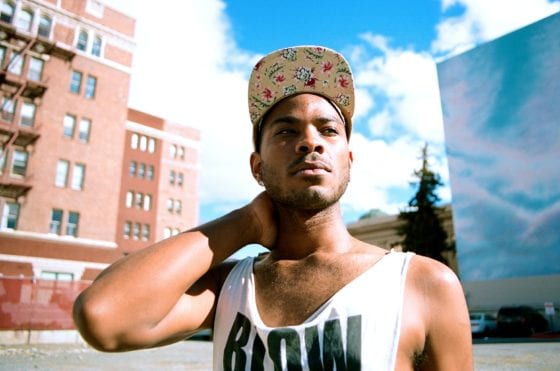 More: Social Anxiety Linked to Alcoholism, Says Study
The Phrase
The most important moment of the entire conference was a throwaway comment. It was later in the night and the relaxation phase was in full swing. Most were sitting and talking with the air of incoming departures and goodbyes.
The actress was sitting on a couch ranting about something or other. Honestly, I couldn't tell you what she was saying then and I definitely couldn't now. In fact, her rambling was so strange that someone else asked her, "What are you talking about?" And she responded with something along the lines of, "I don't know. I'm just saying crap to say crap."
And that struck me. This woman was clearly ranting incoherent nonsense, and yet the confidence she had behind those words carried her along. It was the confidence and trust in herself that made her shine. She said crap to say crap and she sailed right on through.
That's a line that has stuck with me for the past two years. The idea that someone like her had no idea what she was saying or doing, but was doing it anyway with the faith that it'll work out. And if it doesn't… hey, she tried.
Since then, I've attempted to live by those words… with some success. But it was only recently that I found myself living them out subconsciously.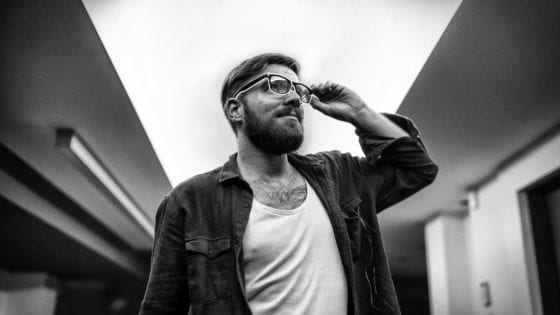 The Change
Last night, I had a reading for my latest play. I'm editing the play with the goal to produce it in the Philly Fringe Festival this September. And during that event, I found myself saying crap to say crap.
Don't get me wrong, I was a mess on the inside. Only a few people showed up, most were late, and my play is a work in progress. But, I kept on going. I worked quickly to adjust the schedule, I gave speeches when needed to and rambled with purpose. I was becoming the professional I wanted to be. And honestly, I felt that shine I once had as a child. That confidence and purpose. That complete lack of self-doubt and worry.
Even further, I could see it on others' faces. The respect, the support, and maybe even… the admiration.
Keep in mind, the approval of others definitely shouldn't be the requirement to confidence and self-love. But I'd be lying if I said it didn't help to add to my pride and ego.
More: 5 Confidence Boosting Tips for Men Who Are Dating
How To Build Confidence
You see, the idea of "saying crap to say crap" doesn't just apply to your words, but also your actions. It's the idea of attempting life and making that leap of faith in all that you do. From your career, to dating, and speaking, and making friends, and going on that joyride, and trying on that outfit, and attempting that stunt, and whatever else can seem scary. Because, after attempting things a few times, you know that failing is a part of life. And more often than not, attempting is better than not trying at all.
The funny thing about confidence is that it's easy to lose and hard to get back. But, it's also something you can get back with faith, work, and a little acting. So to every person out there who worries about this and feels insecure about that, I have one simple phrase for you, "Just say crap to say crap."
And, see how far you go.