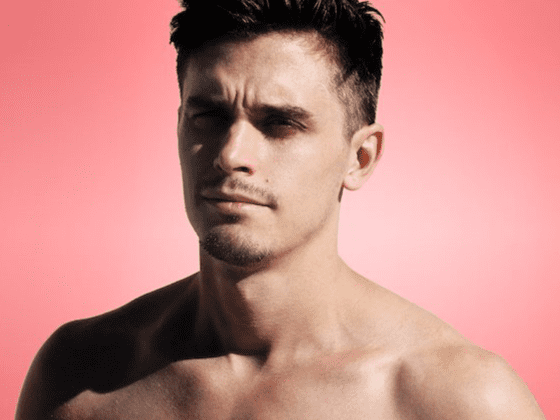 Antoni Porowski's Sexy Underwear Photos FLAGGED!
Looks like Antoni Porowski in his underwear is too sexy for Instagram.
The Queer Eye star posted to Instagram a recent photo shoot with photographer Damon Baker. The two decided to give Porowski the sex icon treatment with the cooking celebrity posing in just his underwear. But a small controversy took place after the 34-year-old's pictures were posted onto social media.
While many fans were delighted and straight up aroused by Porowski's pictures, including fellow Queer Eye co-star Jonathan Van Ness who responded with the comment, "F*** me right on up sis,"  Instagram itself didn't enjoy the pictures.
Photographer Damon Baker later found out that Instagram flagged the photos for violating its "community guidelines on nudity or pornography." Baker wasn't happy.
https://twitter.com/DamonBaker/status/1073351329806934016?ref_src=twsrc%5Etfw%7Ctwcamp%5Etweetembed%7Ctwterm%5E1073351329806934016&ref_url=http%3A%2F%2Fwww.newnownext.com%2Fantoni-porowski-underwear-photo-shoot-damon-baker-censored%2F12%2F2018%2F
While the pictures do get pretty suggestive with Porowski having his hands inside his underwear, the photos don't exactly violate Instagram's rules.
"There was nothing pornographic or nude about my pictures of Antoni but Instagram deleted the post so now I'm sad and upset," Baker wrote in his Instagram stories. "WTF is so offensive about a human body? We all have one!"

"I create to please, to inspire, to push boundaries, to motivate, to change," the photographer continues. "Instagram failed artists today. I need a hug."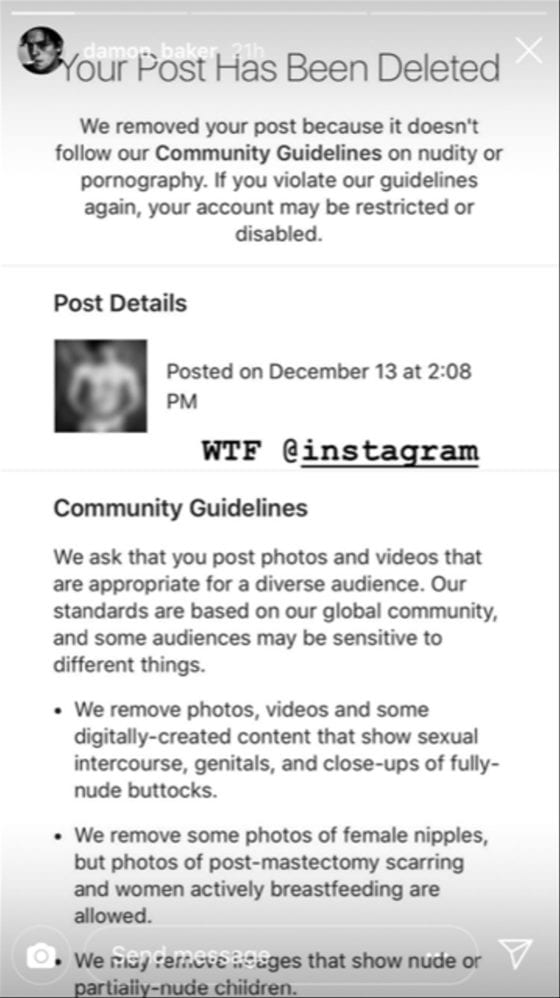 Meanwhile, Porowski has been able to keep his photos up on Instagram. Plus, he's currently enjoying the high of sharing his relationship with interior designer Trace Lehnhoff with the rest of the world.