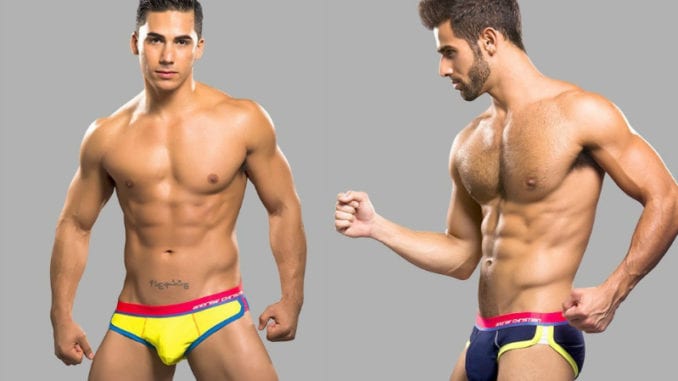 Wearing men's sheer underwear is liberating!
I never thought I'd be writing about men's mesh underwear but here I am. Recently, I met a guy from Grindr who wanted to get together. It had been awhile since I hooked up because I had grown tired of men having rigid expectations.
Plus, to keep it real, sometimes you need to take a break from the apps because it can start to wear on your self-esteem.
In any event, I decided to put myself out there again and see what might happen. Well, let me tell you – I met a guy who I hit it off with – just not in the way I would have ever expected.
Men's SheerUnderwear: How it Happened
So this man's name is Victor*. Like me, he has Puerto Rican in his blood. But he's also half Colombian. I mention this because when the moment came for intimacy, I was surprised to see he was cut.
In my experience, most Latin men my age from PR and South America simply aren't. In fact, I wasn't until a little later in life. After we had our moment of fun, we even talked about it. But I'll come back to this topic later on.
Anyway, when I went over to his condo, we spent time getting to know one another. Don't get me wrong, it was still a hookup, but it wasn't the typical kind where you come in, do your thing and bolt. We actually discussed things like Latin culture – plus pleasurable activities (if you get my drift) that we liked doing.
When it came time to pull down his jeans, I couldn't help but notice he was wearing a pair of men's sheer underwear. I'll level with you and say that at first, I didn't know what to think.
Yeah, I know, to each his own. I'm just saying I was used to seeing guys wearing regular boxers or briefs – so this was a first to me.
But when we started doing our thing, I got the chance to develop a better understanding about why wearing sheer underwear can have many benefits!
I'm going to give you 7 solid reasons why I've started wearing men's mesh underwear and weave in my experience with Victor as part of the dynamic.
1. Highly Erotic
After I got over myself and got close to Victor, I quickly discovered how much his mesh undies turned me on! In his case, he was wearing a pair of elastic mesh boxers with netting around everything except the front pocket.
Don't ask me why but just touching the material really got my juices flowing. In this way, I kind of discovered something new about myself. It turns out, I like see through stuff.
2. Allows for ventilation
Once we finished doing our thing (which I admit was kind of fun), I asked him about his briefs. Specifically, I wanted to know why he wore mesh, which some guys apparently refer to as "transparent" underwear. He explained to me that because of his unusually large size, the mesh offered room for ventilation.
That rang a chord of familiarity with me because I had seen previous studies that suggested guys don't get enough blood flow down there. And not to me stereotypical but Latin guys do tend to me on the larger side of things. In fact, that's why I decided to buy a few pair after looking around online at different men's mesh underwear styles.
Also on this point, Victor shared that when he forgets to take them off at bedtime, it still gives him the sensation of sleeping commando style. I never thought about it made sense. After all, they are loose.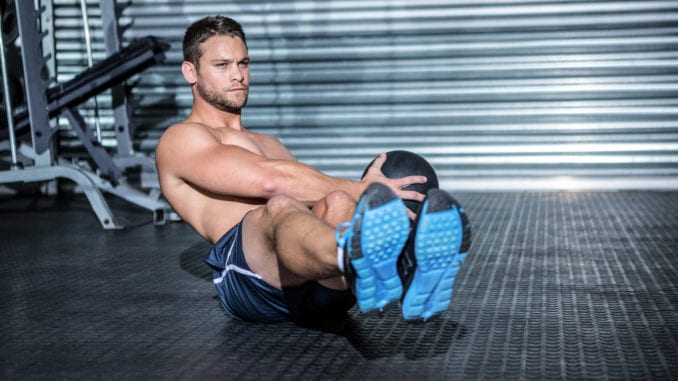 3. The way it feels
It took me a day or two to take the plunge before deciding to get a few pair. Once I decided on what I wanted to buy, I settled in on a five pack of Aerocool's Mesh Premium Low Risers.
The reason I did this is because I had done some research and discovered that the breathable material offers the extra benefit of softness. This is particularly true when you wake up with a stiffy.
And can I tell you something else. It feels really good "down there" if you know what I mean when the material caresses your privates without bunching up.
4. Great for Working Out
Another reason I like wearing mesh briefs is because they are great for working out. The variety pack I mentioned above is designed for athletes and sports players.
Once I started wearing mine to the gym, I quickly discovered that I didn't feel cramped down there. In fact, I felt totally liberated. No need to worry about having super sweaty balls – something I guess is a problem for some men according to news reports.
5. You Show More
We all like eye candy, right? Well, I'm here to tell you that when you wear a pair of mesh underwear, you're going to show a lot more. This is particularly true if you're wearing blue jeans that aren't too tight.
I wouldn't suggest you put them on with a pair of slacks. They show too much! But I will say they are great for casual events, like going out to the bars with your buds.
Even if you aren't super big, sheer underwear can help with optics. That's because many of the brands have a pouch in front that help to push out your sausage.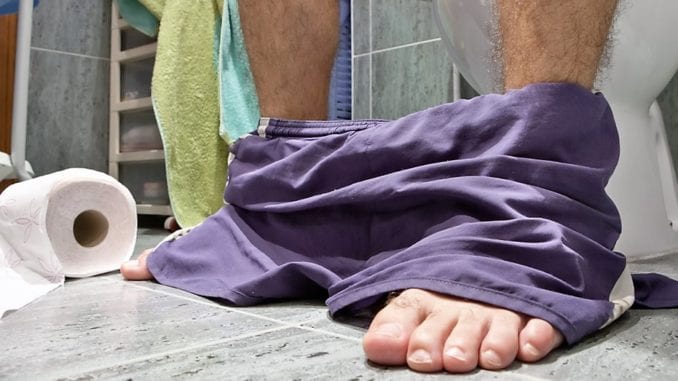 6. No worries about skidding
Not too long ago, I shared with readers on the blog my absolute frustration with guys who don't know how to clean themselves after going to the bathroom. In fact, I even wrote a "How to wipe your butt" post with detailed directions.
Well, here's the thing. When you wear a pair of men's mesh underwear, you don't have to worry about the material riding up the back of your crack.
That's because the mesh is generally loose and airy. Don't get me wrong – you still have to clean yourself properly. But when you wear see through briefs, these kinds of issues become less of a problem.
7. They add variety
My final reason you should consider owning some type of mesh boxer or brief is because of variety. Going back to my hookup with Victor, I can tell you that seeing the cloth loosely wrapped around the horn of his leg turned me on – big time.
Is it a new fetish for me? I don't know.  I do know there are guys who have underwear fetishes for sure!
In any event, if you are the type of guy that wants to spice things up in your relationship or love life, wearing something different "down there" may be just what the doctor ordered.
And there's so many different mesh underwear brands to choose from its not even funny.
Wrapping Things Up
Victor and I have met several times since our initial encounter. When he saw that I was wearing similar briefs as him, it kind of turned him on. I won't go into detail but it actually led us to do some role playing where we pretended to be NFL Football players (stupid, I know).
FYI: He's not boyfriend material or anything. My sense is that he's a bit of a player. But for weekend fun – you know – the kind where you call up a F-Bud, he's kind of become my new go to guy.
Oh. I almost forgot. Remember when I talked earlier about Latin men and being uncut? There's a reason for this that most people don't know. It's actually a cultural thing.
Well, at least it used to be.
For younger Latino men, the trend is changing where they are opting to get circumcised. This is particularly true in Puerto Rico, where the island has become so Americanized that circumcision for babies is the norm.
But from what Victor told me, this isn't the case in many South American countries, like Columbia.
Anyway, thanks for taking the time to read my post. I sincerely hope you consider getting a pair of men's mesh underwear! It's kind of the gift that keeps on giving.