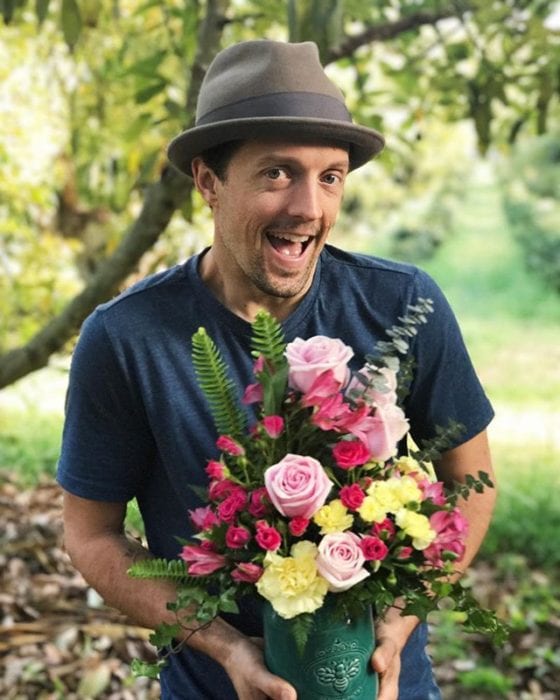 Did Jason Mraz Come Out As Bisexual
"I'm Yours" singer Jason Mraz may have come out as bisexual.
In order to celebrate and honor Pride Month, Billboard asked several artists to write up and release love letters to LGBTQ people.
Jason Mraz was one of the singer who did so, and the last few words of his poem incited a lot of speculation about his sexuality.
You can read the poem in full below.
Dear You,

Thank You.

You have inspired me.
Re-wired me.
You showed me what strength is.
You demonstrated courage over and over again.
You risked so much for love.
You never compromised your expression
Even when
Your rights and freedoms were being compromised.
You stood up for me.
You stood up for the world.
And now the world is better because of you.
We still have a long way to go
But know
I am bi your side.
All ways.

Jason Mraz
After that poem was released, several people on social media started celebrating as they saw it as Mraz coming out as bisexual.
JASON MRAZ IS BI, Y'ALL https://t.co/vOkLSsWwya

— This Tweet is Antifa (@ctownchick1) June 16, 2018
JASON MRAZ IS BISEXUAL I LOVE 20GAYTEEN

— tomato soup stan (@sureasthesea) June 15, 2018
Then, news sources were quick to bring up an old interview the musician did with Genre back in 2005.
In the interview, Mraz said:
"I have a bisexually open mind, but I have never been in a sexual relationship with a man. If the right one came along, then sure."
That said, the 40-year-old singer is married to Chrisitna Carano and has been since 2015, so gay fans thinking they now have a chance with Mraz are gravely mistaken.
But, LGBTQ fans are all delighted to know Jason Mraz's sexuality, whether he is taken or not.