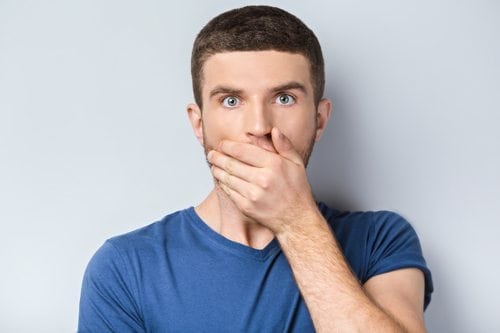 JC Mounduix Accused Of Sexual Harassment
Big Brother 20 has only just started its first week and fans are already calling for the removal of one housemate.
The global reality competition show has several different layers of fandom within it. There are the casual fans who will check in every now and then to see how the show is going, there are the solid fans who watch every episode and are invested in at least one character's journey inside the house, and then there are the superfans who watch live feeds of the contestants as they hang out inside the Big Brother house.
It's the latter fans who are stirring up news after several decided they weren't fans of one contestant's childish antics.
While goofing around inside the house, openly gay contestant JC Mounduix has been seen attempting to touch the crotches of other houseguests on multiple occasions.
The 28-year-old dancer was seen harassing his male and female co-stars and making a joke of it. Mounduix entered a room with a bunch of people in it and joked around saying he wanted to put an ice cream scooper against the others' genitals.
TMZ has video footage of the scene as Mounduix told fellow contestant Kaycee Clark to "open up your vagina" because "it feels good."
Mounduix even took his joke so far as to reach under multiple blankets.
In another moment, fellow houseguest Tyler Crispen was seen getting a massage. It was then that JC walked up and cupped Tyler's genitals through is pants.
Despite these moments, fellow contestant Bayleigh Daton referred to JC Mounduix as "harmless," and none of the other contestants have complained.
While no one inside the house has complained, several people outside of the house are besides themselves. Many fans who watch the live feeds have shared their disgust on social media and some have even asked CBS to remove him from the house.
#BB20 with video evidence of his inappropriate touching of females, how have producers not removed JC from the house/game?

— Charlie Bilder (@Charlie_Bilder) July 2, 2018
https://twitter.com/rebecahsizemore/status/1013564416309321728?ref_src=twsrc%5Etfw%7Ctwcamp%5Etweetembed%7Ctwterm%5E1013564416309321728&ref_url=http%3A%2F%2Fwww.tvguide.com%2Fnews%2Fbig-brother-20-jc-mounduix-sexual-harassment-ice-cream-scooper%2F
In all the previous 19 seasons of U.S. Big Brother, there have only been four houseguests who have been expelled from the house by the producers. The most infamous one was from Big Brother Season 2 when Justin Sebik was kicked off for drunkenly putting a knife to a co-star's throat and threatening to kill her.
As for Mounduix, there's been no response by producers.