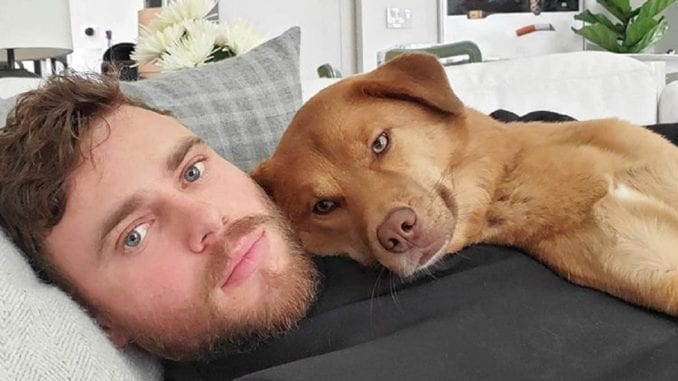 Kenworthy Talks Depression
Gus Kenworthy wants to make sure that men are talking about their mental health while social distancing.
Kenworthy is known for being many things. He's a British-American freestyle skier who won the silver medal at the 2014 Winter Olympics. On top of that, he is a YouTuber and celebrity personality who came out as gay in 2015. Then finally, Kenworthy took a shot at acting by appearing in last year's American Horror Story: 1984. But possibly one thing about him that should be praised more is his open honesty towards the topic of mental health.
The openly gay Olympian is not that much different than everyone else in the world. He has his moments of self-doubt, anxiety, and depression. In addition, he's also currently self-isolating in his Los Angeles home. And like many other men out there, Kenworthy says that this COVID-19 crisis has been "really hard" to deal with.
In his first Instagram post in six weeks, Kenworthy first apologized for being "MIA." He then opened up about his own mental health during this unprecedented time. He shared that he's been struggling with depression and has dealt with major family health scares. Specifically, his 9-year-old nephew and 4-year-old niece were both hospitalized with serious illnesses. But through his personal struggle, Kenworthy was able to recognize that we're all struggling right now.
"If you're struggling w/ depression and you've been feeling down and worthless know that I have been too," he wrote on his social media update. "In school, in sports and in life I've always hated asking for help because I've wanted to seem strong, brave, tough, self-assured, etc., but I've realized that sometimes you just need help and when you do you need to ask for it. It's literally what friends are for. Swallow your pride and text a friend saying 'I'm feeling really down, can you talk?' It will help."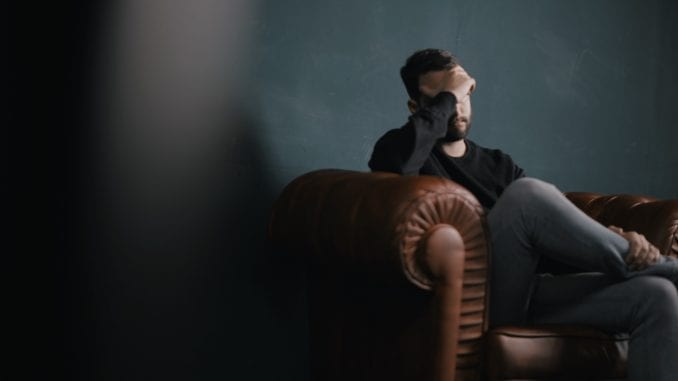 Communication is Key
If there's one lesson that can be learned from Gus Kenworthy's words and the current pandemic, it's that communication is key to the human experience. As we are closed off in our homes, the one thing we are craving most is communication. We reach out to friends we normally didn't talk to in our day to day lives, we find renewed interest in family connections, we scroll through social media, and we find digital ways to communicate such as holding Zoom meetings. But as Kenworthy more specifically shows, we're finding open communication to be a natural source for fighting off depression.
As the National Institute of Mental Health wrote in the publication Men & Depression, "Depression affects the ability to feel, think, and handle daily activities." Then the best way to treat depression is to recognize and address those feelings. First, men should do so with friends and family members but then we have the option to seek professional help. With that help, many men with depression receive therapy.
"Therapy helps by teaching new ways of thinking and behaving, and changing habits that may be contributing to the depression," explains the document. "Therapy can also help men understand and work through difficult situations or relationships that may be causing their depression or making it worse."
Remember those Zoom sessions explained earlier? Well, there are plenty of people getting therapy through online video sessions now that we are social distancing. But as Kenworthy showed us, what's most important is that men discuss their feelings (about depression or otherwise). This is a trying time, but we can get through it together. All you need to do is start talking.