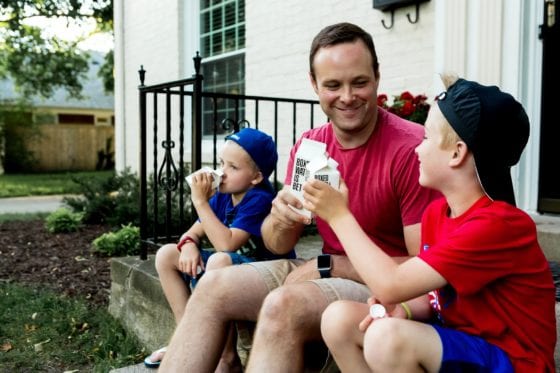 How To Get Your Kids To Eat Healthy
If you're looking for a way to get your kids to eat healthy, a new study might have the perfect solution.
Parenting is one of the hardest parts of life. Suddenly, all of your needs and wants are second to the needs and wants of another person. You have to take care of these little souls and guide them through life. Then, you try to raise them up and teach them helpful skills to become relatively functional adults. And an important skill to pass onto your kids is how to eat well.
Well, it looks like a new study published in the Journal of Nutrition Education and Behavior is giving dads tips on how to teach their kids to eat healthier. More specifically, researchers from Washington State University Vancouver tried to find the best strategies to get kids aged 3 to 6 to eat things like tomatoes, bell peppers, lentils, and quinoa.
To do this, researchers spent six weeks with 98 kids, their fathers, and other guardians. Each child got a different setup. One of the foods was assigned to repeat exposure to the child. Meanwhile, another was assigned to "child-centered nutrition phrases plus repeated exposure." Then lastly, the other two options were left alone.
By the end of the six weeks, kids were more likely to like healthy foods if they were repeatedly introduced with a child-centered nutrition phrase.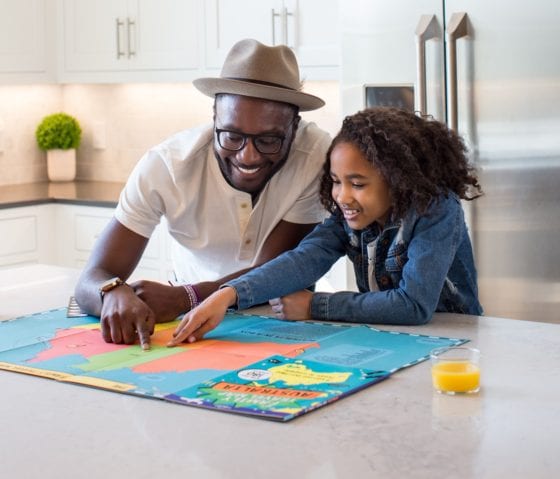 Related: 7 Anti-Aging Foods That Help Men Look Younger
Positive Wording
But what does a "child-centered nutrition phrase" mean? Well, it's a specific phrase that's child-friendly but still true. For instance, "Milk helps you become big and strong like Thor." For the researchers, the specific phrases below were the most effective.
"Whole grains help you run fast and jump high."
"Fruits and vegetables help keep you from getting sick."
"Protein helps you learn."
Researchers suggest that giving a quick phrase that's also specific is the key. For instance, saying, "Vegetables are good" is too vague. Instead, give a specific line like they will help you "run fast and jump high."
"Mealtime conversations can be a time to encourage food exploration and develop healthy eating behaviors with young children," said study lead Dr. Jane Laniga. "Both parents and child care providers would benefit from learning and using developmentally appropriate, accurate nutrition messages when introducing new foods."
Of course, these phrases don't mean that getting your kid to eat will work on the first go. You'll need to stay vigilant, dads. Keep saying these phrases every time you try to introduce your kids to new foods. And try to stay positive while you're doing it. Ultimately, you're trying to get your kid to remember that energetic and positive feeling when they see these foods.
Again, parenting is hard and it's a lot of work. But luckily, you have a lot of years to get it right. If you're the father of a 3 to 6-year-old (or more), researchers say this strategy is your best bet. Keep trying to introduce your kid(s) to healthy foods using this strategy and see how far you'll go.