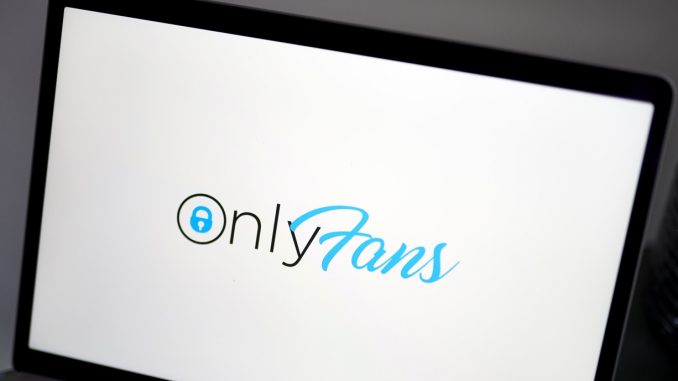 With adult imagery, OnlyFans is getting lots of attention. The COVID-19 pandemic was the best thing that could've happened for OnlyFans. In the beginning of 2020, the service had 7.5 million users. Since then, its popularity has shot up by 40% with over 85 million users.
Despite the popularity of its content, OnlyFans is a platform for gamers, DJs, podcasters, celebrities, personal trainers, and anyone who wants to put a paywall between their unique content and the user audience.
What is OnlyFans Without Skin?
Celebrities are using OnlyFans to provide behind the scenes content for their projects. Fitness gurus are using OnlyFans to promote their brand and offer exclusive access to their platforms. There are even mental health gurus who use OnlyFans to provide an alternative to traditional therapy sessions.
Related: Can an OnlyFans Cam Girl Help You Heal Emotional Trauma?
The allure for content creators that don't produce explicit content is the opportunity to reach new audiences and have more control of their platform. Content specialists can shine a brighter spotlight on themselves with OnlyFans by catering to specific niches of people.
Chefs can show off their skills and put premium recipes behind a paywall. Singers can take requests from the audience. People who follow influencers on other social media channels can create a deeper dialog with their favorite internet celebs.
Toby Chung is a videographer and photographer. He's a rising OnlyFans content creator who uses the site to share advice and feedback with novice filmmakers who might want to follow in his footsteps. In an OnlyFans interview, Chung said, "I find it absolutely amazing that I have found an audience who appreciates my work while being considered safe for work."
This is a snapshot of the future that OnlyFans envisioned when it made the decision to swing away from the adult stuff. It couldn't have been an easy decision, but if OnlyFans wants to continue to grow, then it must provide more than explicit engagement.
Changing Only Fans?
In a shocking announcement earlier in August, OnlyFans executives decided to ban all explicit content from its platform. The dramatic shift was said to take place in October, almost giving content creators a one-month notice. That could've been a fatal twist for the creators who've relied on the current OnlyFans pages for supplementary and full-time income.
Users, content creators and virtually the whole internet was up in arms over the news of OnlyFans closing out its current form. Social media was on fire for about a week and the coverage didn't look good for OnlyFans. On the surface it appeared that pivoting away from the way things have been like Apple sliding out of the tech market. It just didn't sound like a good business strategy.
Yet, it wasn't all tears for people following the changes at OnlyFans. Some savvy entrepreneurs were already leaping at the opportunity to create a clone of the site if it decided to steer away from adult content.
Rap star, Tyga, was quick to throw his hat in the ring. He announced recently that he'd be canceling his OnlyFans account to create a new site called Myystar. Tyga promised that content creators would have full control to post adult content and the site would only take a 10% commission. Tyga's not just talking either. He's brought along Ryder Ripps from 88Rising to work as creative director.
https://www.instagram.com/p/CSzj0WdhajN/?utm_source=ig_web_copy_link
Tyga and associates are in for a rude awakening though. Banks won't easily fund such sites. Google won't sell explicit apps on the Play store. So, if you're thinking that some tech guys are about to get rich by creating the next OnlyFans, then think again. Anyone who rushes to fill the gap will be hit with the same problems as the original creators down the line.
Why Would OnlyFans Ban adult Content?
This isn't just a huge blunder on the part of OnlyFans' creators. The problem is with banks and large corporate finance partners. OnlyFans doesn't have an app. You can't download it on the Apple store or get it through the Google Play Store. That's because corporate finance entities don't want their credibility and reputation tarnished by allying themselves with adult content.
Related: 18 Male Celebs on OnlyFans
If OnlyFans wants to grow, then it has to clean up its act. Supposedly, banks are refusing to do business with OnlyFans. At least that's the reason that was given by Tim Stokely, the company's founder.
In an interview with Financial Times, Stokely said, "We pay over 1 million creators over $300M every month, and making sure that these funds get to creators involves using the banking sector."
Truth be told, OnlyFans has been seeking to pivot away from adult content for a few months now. Its blog posts are super sanitized and focus on musicians, fitness coaches, and influencers. Yet, the real growth of the company didn't come from these sources. It was from people isolated in quarantine who found a new way to get their needs met.
The COVID-19 pandemic was a boon for the company. OnlyFans experienced a 40% increase in new creators in 2020. That's what really got the attention of venture capitalists, advertisers, and investment firms. It was about the money.
OnlyFans reported $2 billion in sales. It was announced as far back as June that OnlyFans was seeking a valuation of $1 billion dollars if it went public. Skin sells for OnlyFans, but if it wants that billion dollar valuation, that simply wouldn't happen if the current content remained the subscription service's bread and butter.
What To Do?
So, that's the dilemma. Change and go forward or "if it ain't broke don't fix it". Well, the world didn't have to wait long to see the conclusion. OnlyFans backtracked from its decision and reversed itself. In a Twitter announcement, the company thanked fans for making their voices heard and performed a complete 180 on content bans.
Thank you to everyone for making your voices heard.

We have secured assurances necessary to support our diverse creator community and have suspended the planned October 1 policy change.

OnlyFans stands for inclusion and we will continue to provide a home for all creators.

— OnlyFans (@OnlyFans) August 25, 2021
Perhaps OnlyFans was able to secure a solid banking deal that included adult content. Perhaps a wealthy benefactor stepped in. The executives at OnlyFans might've decided to delay their growth strategy. It's quite unclear at the moment what could've changed their plans so quickly.
It's also a possibility that programmers will use algorithms to manipulate the availability of explicit content. This could drastically affect content creators, yet it might appease investment partners. It'd be wise to read the fine print with OnlyFans from now on.
Can OnlyFans live without skin? Apparently, the answer is no. Yet, it has so much more to offer both content creators and users alike. It would be a shame for the service to sink from its lofty ambitions of being a platform that isn't just about skin and become just another adult site. Boring.
There's nothing wrong with that, but OnlyFans is clearly shooting for the stars. And they just might make it there if they can ever stumble out of the gutters.