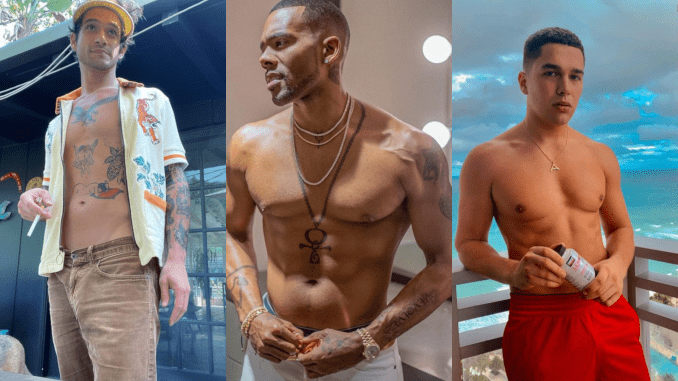 18 Male Celebs On OnlyFans
With every passing day, OnlyFans is becoming more and more mainstream. The adult content site is full of NSFW photos and pictures that are hidden behind paywalls. Fans of content creators can pay a monthly subscription fee to get access to premium content from their favorite accounts. Most often than not, this means access to NSFW content.
But OnlyFans isn't becoming more mainstream just because of the increasing amount of people paying for content there. The adult site is also becoming more mainstream because more mainstream celebrities are creating accounts by the day. To convince you, here's a list of some of the male celebs who have joined OnlyFans.
1. Mario
R&B singer Mario announced earlier this month that he launched his own OnlyFans. For $21 a month, you can look at private content created by the "Let Me Love You" singer.
2. Mark Jansen
Former Big Brother contestant Mark Jansen also joined the site! Jansen posted to Instagram his reasoning for the OnlyFans account.
"YES I am on OnlyFans. No I'm not a porn star and no I'm not fully nude… YET," he began. "I started this for many reasons, some I'll talk about more as I get more comfortable but the biggest reason is to help people feel more comfortable in their own skin. People look at me and think I have some perfect dreamy body with no insecurities. That couldn't be farther from the truth."
https://www.instagram.com/p/CGDA9RrHq32/
3-11. Milk, Shea Couleé, And More
There are SEVERAL Drag Race stars on OnlyFans. For most of them, the content focuses on them out of drag. Though, some content, depending on the performer, includes drag outfits, makeup, and more. The long list of performers on Only Fans includes Milk, Shea Couleé, Adore Delano, Katya, The Vixen, Willam, Aja, Plastique Tiara, Sasha Belle.
https://www.instagram.com/p/CErjCc6Dr83/
12. Tyler Posey
Tyler Posey is the next male celebrity to be on the adult site. Though, Posey doesn't intend to share NSFW content. Instead, he hopes to use the site to engage with his most devoted fans.
"I noticed many of my fans commenting on my Instagram photos saying that I should join OnlyFans," he told Page Six. "I saw it as a really cool opportunity to get even closer with my fans and be more real with them. I get to talk about things on OnlyFans that I maybe wouldn't get to otherwise and connect with more people like me. I want to accomplish creating unique content and collaborating with my friends to bring a fun experience to my fans."
https://www.instagram.com/p/CH0fSgTBA-l/
13. Tyga
Next, rapper Tyga is on OnlyFans! Tyga also hopes to use the site to connect with hardcore fans (for $20 a month).
"It's a new platform where I can talk directly to my fans and give them exclusive music, pics, videos and other BTS of my latest releases," the "Taste" rapper said in a statement. "They can really see more inside my life than ever before, and an intimate look of what I do every day. It's 'bout to be lit!'"
14. Safaree Samuels
Next, former Love And Hip Hop Hollywood star Safaree Samuels is on OnlyFans. For $20 a month, you can get access to thirst photos as well as uncensored "after dark" talks with the reality star and internet celebrity.
15. Austin Mahone
While celebrities on this list are looking to connect and not so much post NSFW content, singer Austin Mahone is looking to do both. The singer and songwriter posted a steamy pic to promote the account. He also shared that he's "reached the age" to show a different side of himself.
"I feel like I've reached an age and a point in my career where I'm ready to mix it up and be more open with my fans," he wrote in a statement. "I'm excited to show my fans a different side of me than they may be used seeing on my other social media accounts."
16. Swae Lee
The "Sunflower," is another person promoting himself on OnlyFans. Swae Lee opened an Only Fans account earlier this year to promote his music video for "Reality Check." Though, the singer and rapper seems to be open to posting sultrier pics of himself.
https://www.instagram.com/p/CHMhDUulISf/
17. Aaron Carter
The singer, who made it big in the '90s, opened up an official OnlyFans account. Though, it costs $50-a-month. That, plus the fact that Carter's fans got scammed out of $50,000 after another Carter account appeared, means fans aren't too happy with him. Carter, however, says that account wasn't him. He says it would have been verified if it was him.
18. Chris Brown
Lastly, Chris Brown announced in November that he would be opening up an OnlyFans account. You can subscribe to it for $20 per month. It's currently unclear if the singer will be uploading NSFW content. But for fans of Brown's mature-themed mixtapes, the possibility seems strong.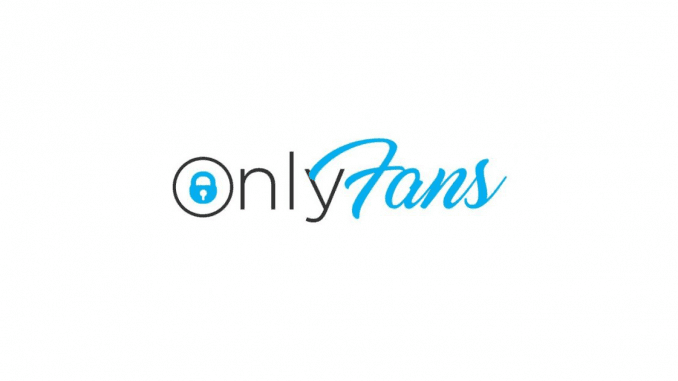 Male Celebs On OnlyFans
With 18 male celebrities and counting appearing on OnlyFans, it looks like the adult site is getting more attention by the day. Which celebs do you think will be next to create a site online? Who will be brave enough to post Not Safe For Work content on the site? Or, will they create a change in OnlyFans. Will OnlyFans stop being inherently an adult site and turn to a site to talk to your most committed fans?
Let us know what you think about all of these celebs, OnlyFans, and all of this down below!