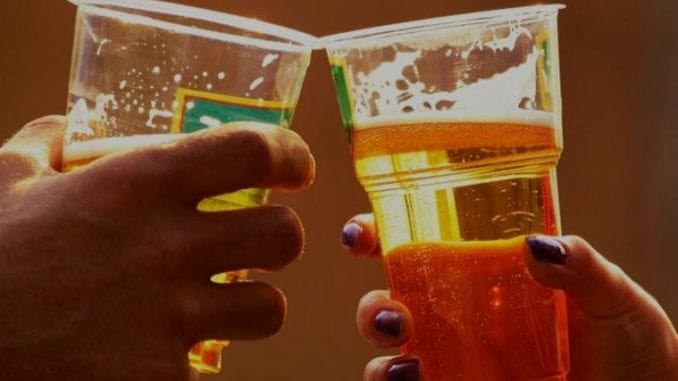 Beer – in the flavor of cereal
Just when you thought that you had tried every beer under the rainbow, a Virginia brewery is offering up a new pot of alcohol gold.
It's a Lucky Charms flavored beer, brewed with real marshmallows and fruity flavoring.
Created by the Smartmouth Brewery in Norfolk, the beer is called Saturday Morning IPA and described by the company as "…sweet and citrus, with orange and pear aromas… with a slight cereal taste."
The 6.6 percent ABV beer is offered in cans or on tap and will be available throughout Virginia at selected restaurants, bars and other establishments. At this time there are no plans to sell it outside of the state due to alcohol shipping regulations.
"It's magically ridiculous," is how the brewery described the beer in an official statement.
The can design even resembles a box of the beloved breakfast cereal. However, with the kid friendly packaging, brewery spokesman Chris Neikirk was quick to point out that they were not marketing alcohol to children.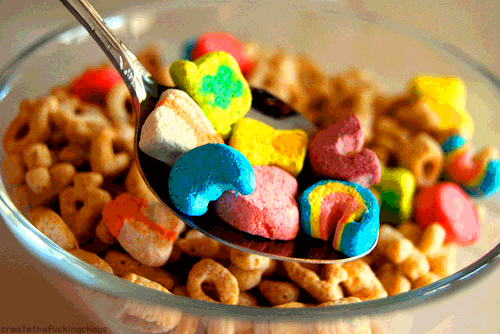 "It's just a beer evoking nostalgia in adults who remember days when Saturday mornings were a time when you sat around watching cartoons and playing games," Neikirk explained in a statement.
Smartmouth also offers Chocolate Chip Cookie Cowcatcher Milk Stout for those who like their beer with a heavy dose of chocolate.
This is by no means the first brewery to make a cereal-flavored beer. In 2016, Oregon breweries Montavilla and Coin Toss created an IPA from Kellogg's Frosted Flakes.
Called Catch a Tiger, it was a limited run of ten barrels made with 25 pounds of mashed Frosted Flakes and a selection of specialty grains that the brewery described as having an aroma of "citrus, pine and orange marmalade."
Other breweries have made runs using cereals including Peanut Butter Crunch, Cocoa Puffs, Fruit Loops and Fruity Pebbles. Many of these brews are targeted at older beer lovers looking to relive childhood memories as well as millennials searching for new and fun beer flavors.
However, there are those who have approached breakfast cereal beer with a bit more of a low-tech approach.
In Zimbabwe, the students at Tennyson Hlabangana High School were fermenting their breakfast cereal to make beer for parties. In response, officials at the boarding school banned certain breakfast cereals from the ingenious students.
So, what do you think? Open to trying Lucky Charms beer?