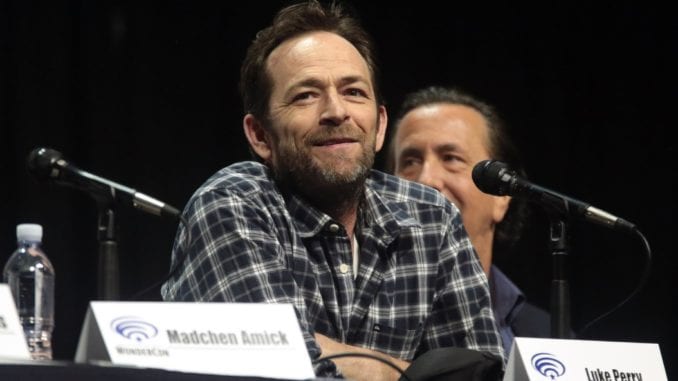 52-year old actor Luke Perry has passed
Luke Perry, a popular actor best known for his role as Dylan McKay in the hit television series, Beverly Hills, 90210, has passed away at the age of 52-years old.
His death is being attributed to a "massive stroke", according to a number of sources, including USA Today.
His representative Arnold Robinson shared the following in a press statement, "He was surrounded by his children Jack and Sophie, (fiancee) Wendy Madison Bauer, ex-wife Minnie Sharp, mother Ann Bennett, step-father Steve Bennett, brother Tom Perry, sister Amy Coder, and other close family and friends."
Robinson added, "The family appreciates the outpouring of support and prayers that have been extended to Luke from around the world, and respectfully request privacy in this time of great mourning.  No further details will be released at this time."
Originally from Mansfield, Ohio, Perry began his acting career with a number of daytime television roles, including a part on the soap, Another World.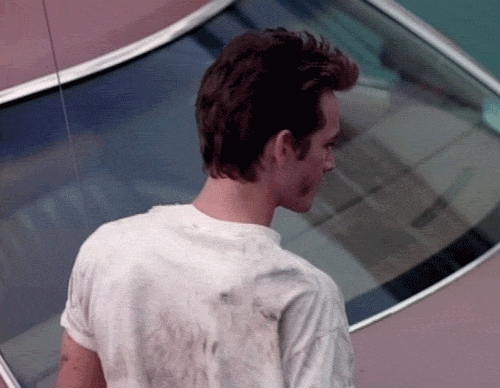 He shot to stardom in 1990 when he played the part of Dylan McKay on Beverly Hills 90210. Over the course of several seasons, the gifted actor created awareness around important issues, such as alcohol abuse and drug dependence. Relationship challenges were also featured as part of the series.
Perry appeared on the show for a number of years and then took a break in 1995. In 1998, he returned and remained a cast member until 2000.
His most recent work was starring on the CW's Riverdale where he played the part of dad to Archie Andrews – a leading character.
In a twist of irony, on the same day of his stroke last week, Fox Television announced a reboot of the series for six episodes as a summer entertainment piece.
The show is currently slated to have the original series stars Jason Priestley, Jennie Garth, Ian Ziering, Gabrielle Carteris, Brian Austin Green, and Tori Spelling – all returning to play 'larger-than-life' versions of themselves.
As news of Perry's passing spread like wildfire on social media, Men's Variety captured the following reactions from people.
"This can't be true!" said one fan, after reading about his death. Another shared, "He was so young. How could this possibly be?!"
this shocks me way more deeply than I would have expected 💔

— thereisnodog (@thereisnodog77) March 4, 2019
Oh my gosh! RIP. So young 😢.

— 🇵🇷🌴hintofmccartney🌻🌺 (@hintofmccartney) March 4, 2019
Noooooooo 😩😩😩😩

— Darling Nikki™ (@nickkifu84) March 4, 2019
Here at the blog, we send our sincerest condolences to his family and loved ones. May he RIP.
Photo Credit: Flickr
Help with story content by Randy Slovacek