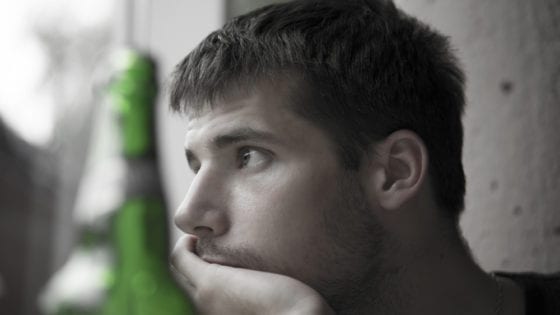 He groped and then choked him during assault
Just when you thought you have heard everything comes a story that makes you just shake your head. According to a report in DNA Info Chicago, an UberX driver sexually assaulted a 21-year old man in the Windy City.
According to the report:
"Adnan Nafasat, 46, choked and groped the victim before trying to force him to perform oral sex, Assistant State's Attorney Jennifer Cooper said during a brief bond hearing."
The attack happened in in late July. The young man was apparently trying to get a ride back from the city's Boystown area to his home in the South Loop.
DNA Info goes on to report:
"Nafasat told the man to sit in the front seat because the car's backseats were dirty and broken, prosecutors said. Nafasat then headed south to a neighborhood the victim didn't recognize.
As he drove, Nafasat repeatedly groped the man, Cooper [State's Attorney] said. Each time the car stopped in traffic, Nafasat allegedly choked the man so that he couldn't escape."
Related: Straight man raped in college
Apparently, at some point, the UberX Driver became particularly physical:
"Nafasat eventually stopped the car and tried unsuccessfully to force the victim to perform oral sex before driving the man home."
The UberX Driver was arrested last Tuesday and charged with kidnapping, criminal sexual assault and unlawful restraint. There was no information offered by prosecutors about why he wasn't arrested sooner.
Related: Man prison raped by gang bangers
A Chicago neighborhood crime blog is reporting this was not the first time Nafasat has sexually assaulted passengers. CWB shares on its website the following:
"In February 2014, about 5 months before the alleged attack, Nafasat picked up a young male Uber customer in Boystown, just one block from where he would later pick up the sexual assault victim, prosecutors said.
Nafasat "inappropriately inquired…about sexual positions" in a way that prompted the passenger to ask Nafasat to let him out of the car before they reached their destination.
The passenger filed a complaint about Nafasat's behavior with Uber via client feedback, prosecutors said.
Then, about three weeks before he would allegedly assault the 21-year-old, Nafasat picked up another young male Uber customer in Logan Square."