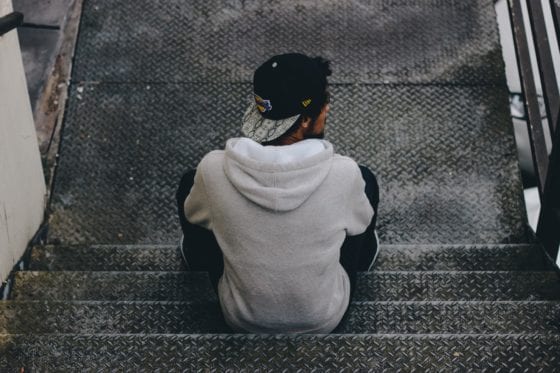 Man rapped by two men on stairwell 
Chicago Police are investigating a report of a man being raped by two other males on a stairwell in the city's Lakeview area. The assault allegedly happened on Sunday evening.
Apparently, the offenders may have left DNA material behind in the form of used condoms. Evidence Technicians with CPD's crime unit are analyzing.
Initial reports indicate the victim did not know these men and described them as strangers.
Per a report on the Crime in Wrigleyville Blog (CWB):
"The two offenders raped the man on the second-floor landing of a stairwell in the 3300 block of North Clark around 9 p.m., according to the police report.
Evidence technicians were called to recover condoms that the offenders left behind.
The man refused medical services at the scene, but he later took himself to Illinois Masonic Medical Center for treatment, according to records."
The location of the reported sexual assault is just outside of historic Boystown area and blocks away from Wrigley Field.
Published statistics appearing on the RAINN (Rape, Abuse & Incest National Network) website indicate that one in ten men experience some form of sexual assault each year.
Men who are raped often don't report
In late April, Zeke Thomas, son of ex-NBA star Isiah Thomas, revealed to the world that he had been sexually assaulted by a man he met on Grindr.  Zeke is now spokesperson for the National Sexual Violence Resource Center.
More: Raped by a man on Grindr
Criminologists believe that male on male sexual assault cases often go unreported because victims are embarrassed and ashamed.
The video below of Zeke speaks to some of the very real trauma male rape victims face when making the decision to disclose to others, including family members.
More
:
Man group raped by male inmates
Gay Pop Buzz reached out to Chicago police about the stairwell rape case but have not received a response as of the time of this post.
We will keep you updated should any new developments happen.