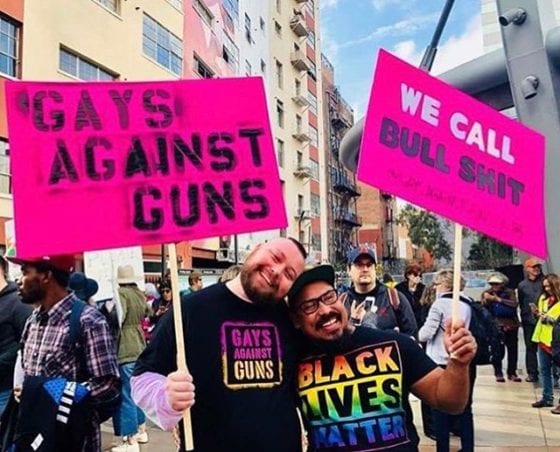 The March For Our Lives
Yesterday (March 24, 2018), thousands of people across the United States of America joined together to participate in the March for Our Lives.
Students, parents, office workers, writers, policemen, activists, celebrities, and even some politicans walked in towns and cities across the nation to let the world know how many people want a change in our gun policy.
Many prepared chants, signs, and demonstrations to express that we need to regulate the NRA and stop them from polluting our country by influencing our politicians.
This is all in an effort to lower the massive number of shootings that happen across America. We want to prevent another Pulse Nightclub shooting, or a Sandy Hook shooting, or a Mother Emanuel church shooting, or a Virginia Tech shooting, or any of the hundreds of other shootings that have happened in the United States of America.
And if you didn't walk the streets with the thousands of people that were out and then missed the moment, many organizations like "Gays for Guns," many everyday people, and many celebrities like Demi Lovato, Lin-Manuel Miranda, Cher, George Clooney, Jimmy Fallon, and more posted on social media to show us what the day was like across the country.
#GaysAgainstGuns marching alongside Orlando's students, demanding #GunContolNow. #MarchForOurLives pic.twitter.com/riw0VodDj6

— Ida V. Eskamani (@ida_v_e) March 24, 2018
https://www.instagram.com/p/BguyoMoB2nw/?utm_source=ig_embed
#gaysagainstguns #guncontrolnow END @nationalrifleassociation #enoughisenough #banguns https://t.co/2IjZPE1LF2 pic.twitter.com/n34wKUcj9V

— Chris Ryan (@ChrisRyanNYC) March 24, 2018
Good night.
Tomorrow there'll be more of us. pic.twitter.com/lN2Y53iOA3

— Lin-Manuel Miranda (@Lin_Manuel) March 25, 2018
https://twitter.com/plebianroyalty/status/977617357446303745?ref_src=twsrc%5Etfw&ref_url=http%3A%2F%2Finstinctmagazine.com%2Fpost%2Fnow-sissy-walk-against-gun-violence
h/t: Instinct Magazine