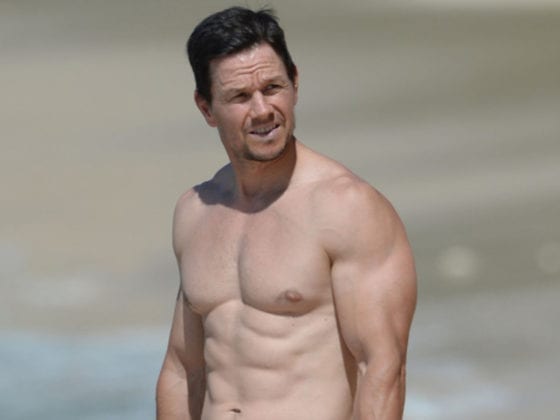 Mark Wahlberg shows off abs as wife Rhea hilariously tells him to stop filming videos shirtless
The "Daddy's Home" actor is promoting fitness and wellness products online, occasionally without a shirt. He is a fan of his physique, and I mean, can you blame him? The man is fit AF!
Now, while many fans are not complaining about seeing Wahlberg's ripped body, his wife and daughter want the 46-year-old to put his shirt back on.
The star was prepping to complete his workout, and stopped for a quick sip of his favourite protein water.
After he completed his speech, wife Rhea can be heard in the background, before the camera pans to her.
'Babe stop doing videos with your shirt off,' joked his wife.
'Ya, dad!' agreed his daughter Ella, eight, with a laugh.
In the clip's caption, the star revealed that he will soon begin shooting The Six Billion Dollar Man. The film has finally scored a release date, with Warner Bros for May 31, 2019. The sci-fi/action film was meant to begin filming in 2016 with a planned release date of December 22, 2017, but it was delayed two years due to Wahlberg's busy schedule.
Six Billion Dollar Man will follow Wahlberg as military officer, Steve Austin. We will get to see Mark in a sexy uniform and hopefully shirtless as well.
The truth is that we are living for Mark's abs!
You might not remember, but Mark Wahlberg and his sculpted six pack first hit the scene in the early '90s as a rapper/Calvin Klein model. The now 46-year-old movie star has changed over the two decades since then—but his abs are still the same. 
His family might tease him, but there's no way daddy Mark will ever be shamed into putting on a shirt. Shake off the haters and do everything shirtless like Mark Wahlberg this summer!