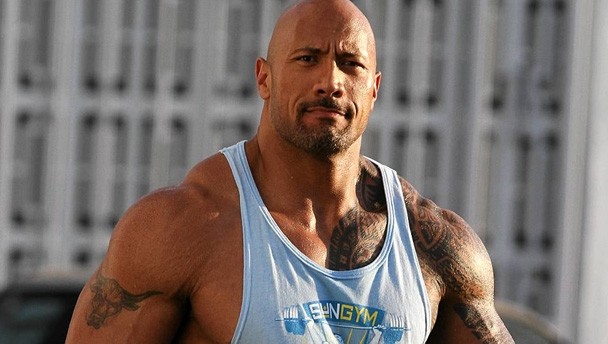 Dwayne Johnson Facts
If you are into motivation for the gym to get your muscle on, you no doubt have seen Dwayne "The Rock" Johnson. With dark brown eyes and a body that just won't stop, Dwayne Johnson is a star that is instantly recognizable.
Aside from massive physique,, what do you really know about him? For example, were you aware he lost his virginity at the age of 14?
What follows are 7 facts about Dwayne Johnson you probably don't know. At the end of this post, we've included a fun poll that lets you test your knowledge.
Are you ready? Let's jump right in!
Dwayne Johnson Gay Pop File
Birthday: May 2, 1972, Hayward, CA
Zodiac Sign: Taurus Male
Height: 6'4
Eye Color: Dark brown
Body Type: Bodybuilder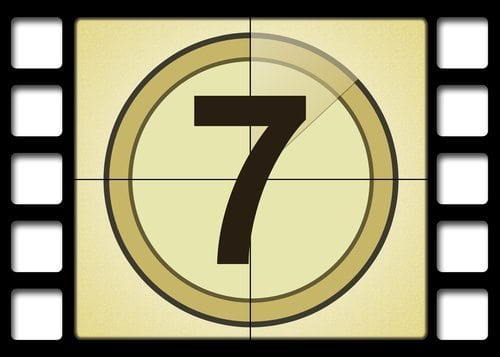 1. Comes from family of wrestlers
His grandfather was a WWE superstar and known as "High Chief" Peter Maivia. Peter was "blood brothers" with The Wild Samoans' father, Amituanai Anoa'i, making the two an extended part of the Anoa'i wrestling dynasty.
Back in 2008, "The Rock" inducted his dad, Rocky Johnson, into the WWE Hall of Fame. The Rock's cousin, Roman Reigns, is currently a wrestler on WWE.
2. College graduate
Contrary to stereotypes associated with muscular men being "brain dead", Dwayne Johnson is very smart. In fact, he holds a college degree.
He earned a bachelors of criminology from the University of Miami in 1995. Sadly, during his college days, he suffered an injury that took him out of the game he loved – football.
via GIPHY
3. He co-wrote a book
Many people don't know this but Dwayne Johnson is a published author. Well, sort of.
In 2000, he co-wrote the book, Dwayne Says, an autobiography that he scribed with the WWE and Joseph Layden. The book is now called, The Rock Says.
4. Lost his virginity at 14
During his high school years, Dwayne lost his virginity to a girl named Maria at a public park. He also shared he got busted by a cop for doing the nasty and told to stop halfway through.
All of the details were revealed in his 2000 autobiography previously mentioned.
via GIPHY
5. He's a Canadian citizen
Yes, Dwayne Johnson was born in California, making him an American citizen. But he actually holds dual citizenship.
Back in 2009, Canada adjusted its nationality laws and allowed all people born abroad after 1947 with at least one Canadian born parent to become citizens. At the age of 37, Dwayne made his application and was approved. That's because his father was born in Amherst, Canada.
6. The dude is huge – for real
Dwayne Johnson looks big on the silver screen for a reason – the dude IS huge.
He wears a size 14 shoe. Some reports suggest he has 20 inch biceps and 31 inch thighs. There are tons of fake photos out there of his anatomy for sure. But one doesn't need something doctored up to recognize this man is massively built.
Many people refer to this actor, entertainer and sportsman as "The Rock". He got that nickname during his time as a wrestler.
In real life, he prefers to be called by his birth given name, Dwayne. And when you think about it – doesn't that make sense? His nickname conjures up too many stereotypes of body builders.
Poll closed