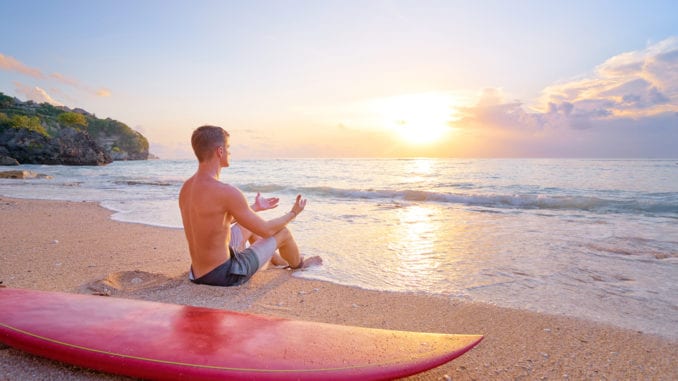 Trending News: Transcendental Meditation and Heart Health
Meditation. It's one of those terms we often hear about as part of living a calmer, less stressed life. Some people even believe meditating holds physiological benefits and can extend life.
But are these kinds of claims really true?
According to one study, the answer is yes. A randomized study appearing in the Autumn 2019 journal, Ethnicity and Disease revealed that Transcendental Meditation (TM) helps to prevent abnormal enlargement of the heart when compared to basic health education approaches.
At its core, TM is a mantra-based type meditation that is usually silent in nature. Rooted in mindfulness, those who partake in TM usually repeat a given mantra several times as part of the meditation.
Related: Can meditation slow down aging?
While not set in stone, many people who engage in TM do so several times a day. The meditations can range in time from five minutes to twenty-minutes.
I've included a video below from YouTube that offers an example to help provide context.
The study was conducted by researchers at Iowa based Maharishi International University. Komal Marwaha, MD, PhD, an Associate Professor in the Department of Physiology and Health at the school, shared the following about the study's results in a press release:
" Based on these findings, patients randomized to TM in the current study would have an 11% reduced risk of cardiovascular mortality and 8% reduced the risk of all-cause mortality compared with the control group."
Keith Norris, MD, PhD, a Professor of Medicine at UCLA and one of the study's co-authors said, "We hope these findings will lead to more investigations into nondrug interventions for the prevention and early intervention of heart disease that are sorely needed given the high cost of health care in our nation and the impact of health care cost on low income and disproportionately minority communities."
If one of your goals in the new year is to live a healthier, less stressed life, meditation may be a smart option. Do you set aside time each day to meditate? If so, what health benefits have you realized?
Share your comments below.