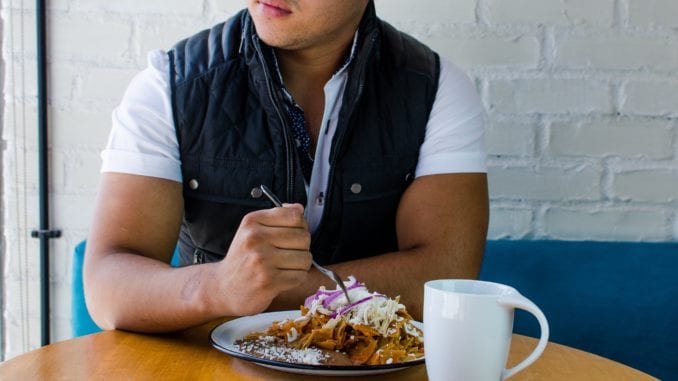 Men And Their Diets
Men are affected by eating disorders too. So why aren't we talking about it?
According to mental health and eating disorder prevention organization Eating Disorder Hope, 10 to 15 percent of people diagnosed with Anorexia or Bulimia are male. While this may seem unsubstantial compared to the opposite percentage belonging to women, it's still a number that deserves recognition. Yet, men who have these issues are largely ignored by society and loved ones.
One celebrity family recently touched on this issue. And thankfully, that's helping us to have a discussion about the topic.
https://www.instagram.com/p/B2KRSBMgN-2/
The Smiths And Dramatic Weight Loss
Will and Jada Pinkett Smith recently opened up about their parental concern over son Jaden Smith. Jaden has been in the public spotlight for most of his life. The son to the Fresh Prince legacy first gained mass attention for his lead role in the Karate Kid remake. Jaden then transitioned into music and thrived as an indie artist. And with his modern lifestyle, the 21-year-old also has a modern and very Hollywood style of eating. Manly, eating healthy and keeping his dietary footprint as minimal as possible.
But apparently, that diet caused Jaden to not get as much nutrition as he needed. Frankly, he wasn't looking good for a while. This caused Jaden's parents to be concerned that there were other health issues going on.
On a recent episode of the popular Facebook Watch show Red Table Talk, the Smiths discussed diets and their relationship with food. Specifically, Will and Jada shared how they truly worried about the health of their child.
"Will and I had a bit of an intervention with Jaden because he's a vegan now, but we realized he wasn't getting enough protein," said Jada. "So he was wasting away. He just looked drained, he was just depleted, he wasn't getting the nutrients." Will added: "He had the dark circles under his eyes, there was even a little grayness to his skin."
In response to this, Jaden says that there was never an issue of anemia or any other sort of eating disorder. Just that he possibly wasn't eating with the best nutrition plan as possible. In addition, he corrected his parents in that he's a vegetarian and not a vegan.
"I'm vegetarian, I have tried to eat vegan meals," said Jaden. "I'll go vegan for a week or so but for the past year I've been vegetarian. But everything else you guys are saying is right."
"We got really nervous, but you are definitely looking better now," said Will.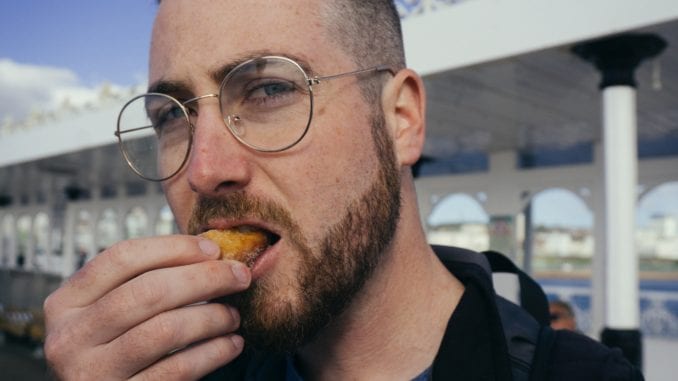 Related: Kit Harington Reminds Us All About the Importance of Mental Health
Men, Diets, And Eating Disorders
This conversation between the Smiths brought up a bigger discussion concerning men, diets, and eating disorders.
Again, Jaden Smith's case was not one of having an eating disorder. But, the thought still crossed the minds of his parents when they noticed his outer appearance and lack of energy. It's a myth that veganism only leads to anemia and malnutrition. In fact, new research published in The Journal of Nutrition states that vegans are incredibly healthier than the meat-eating population. This is because of higher levels of antioxidants in vegan bodies.
That said, people who do decide to go vegan need to be smart about it. They need to be pro-active before making the change. Do the research to find alternative sources of protein and iron now that meat's off the table. Otherwise, your health could falter.
But again, this conversation also brought up the important topic of eating disorders in men. A topic that is very rarely discussed. Eating disorders, awareness, and prevention are still often stigmatized as a female issue. But as beauty rediscovers the male body (as well as societal pressures to be both thin and "thicc"), men are starting to feel negatively about their bodies.
This is a problem especially felt in the LGBTQ community. 20% of gay men suffer from anorexia and 14% suffer from bulimia, according to the International Journal of Eating Disorders. Queer men are often surrounded by images of muscular yet thin men. This has created a myriad of body issues for these men.
And that problem is now stretching out to straight men as well. According to the Journal of American College Health, in college screening of males, 1 out of every 3 positive screenings for eating disorders were male. It seems youth are more susceptible to this problem as they are the most connected to media sources exploiting male bodies. This is the negative side of growing gender equality and broadening gender norms.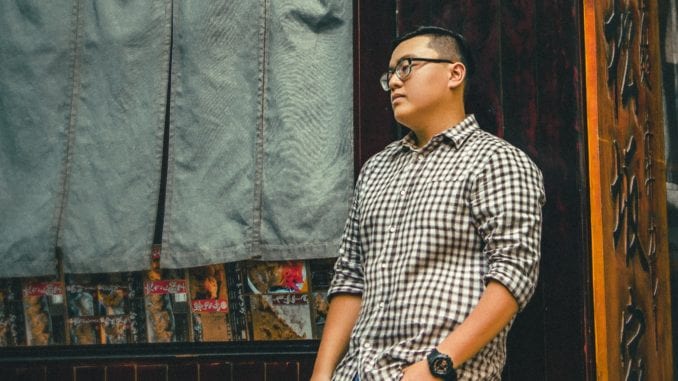 Related: Brad Pitt Talks Going To An All Male AA Group
How To Spot and Treat It
But can you do to spot this problem? How do you first recognize a problem, either in yourself or a loved one, and how to do you help to treat it.
According to Eating Disorder Hope, men "struggling with bulimia have a high propensity toward engaging in excessive exercise to offset the caloric intake of binge eating than females. Males are not as inclined to engage in purging through self induced vomiting or abusing laxatives."
Then according to Paolo Alto University clinical psychologist Shiri Sadeh-Sharvit, it's sometimes hard to tell the problem signs.
"Boys don't always lose a lot of weight, they just become focused on getting lean and increasing muscle tone. And that's not necessarily perceived in our culture as a troubling sign. It's not seen as worrisome as a woman who may lose a lot of weight," she said.
She then gave Healthline the following list of possible signs:
not finishing meals
insisting on making sure there's no fat in their food
adopting extreme diets, such as veganism
exhibiting a preoccupation with their own body
asking about ingredients in food
withdrawing from peers (for example, avoiding a pizza party because they don't want to eat)
lying about whether or not they've eaten
increasing the intensity and length of their workouts
After seeing multiple cases of these signs, it's best to approach your loved one gently about the issue. At the end of the day, you're thinking of the betterment and health of your loved one. Get them to a comfortable place to discuss this issue. Or, find an expert who can discuss it with them at an expert level.
Remember, men can be affected by dietary restrictions and eating disorders. Not just women. But the way of recognizing it and treating it is different. Approach gently like the Smiths did and find a way to help your loved one(s) the best way that you can.