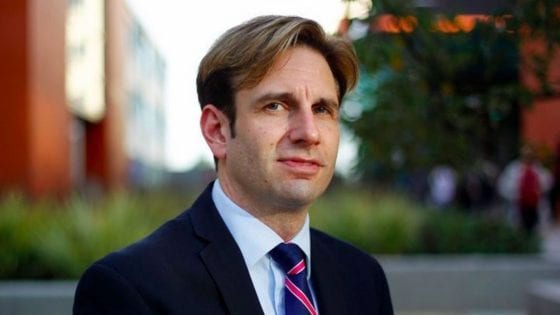 Speaker's Homophobic Blog Post Resurfaces And Delays Minimum Wage Meeting
A homophobic blog post just delayed a vote on raising the minimum wage.
Right now, politicians in the United States of America are considering raising the federal minimum wage to $15.00, but the meeting to talk it over got pushed back. The reason? The speaker at the meeting, Joseph Sabia, wrote a homophobic blog post in 2002.
Yes, it seems that 2018 is the year of old internet posts resurfacing to ruin people. It happened with former Guardians of the Galaxy writer/director James Gunn, then it happened to Kevin Hart after he was announced as the host of the 2019 Oscars, and now it's happening to San Diego Economics Professor Joseph Sabia.
Sabia was invited by Republican politicians to speak at this meeting in order to testify on the effects of raising the federal minimum wage, but that's when someone dug up an old blog post were Sabia said that homosexual acts should be taxed and regulated.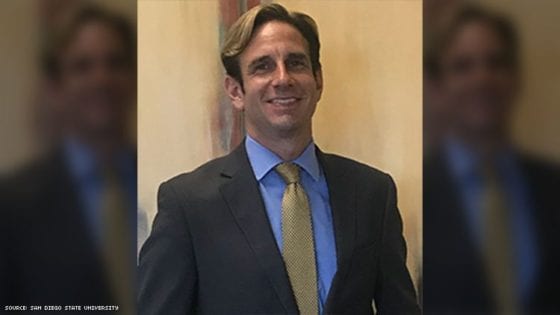 "In gay sex, we have an activity that is clearly leading to disastrous health consequences. What rational person would engage in this sort of activity? There is only one solution — let's tax it."
He later added:
"In all seriousness, the bottom line is this — the government has no business interfering in the lives of smokers, fatties, or gays. In America, each citizen ought to be free to choose the risks he is willing to take and the potential rewards (or costs) he may receive. He should be free to make choices that could lead to heart disease, diabetes, or HIV. And if these bad outcomes materialize, he should not look to the public dole for relief."
After the blog post from 2002 resurfaced, Sabia apologized and said, "I regret the hurtful and disrespectful language I used as a satirical college opinion writer 20 years ago." Sabia also shared that he's not homophobic as he's "a gay man in a long-term committed relationship."
In reaction to the post, Mark Takano, a Democratic Representative from California, said that Republican lawmaker's invite for Sabia to speak is shameful and disgraceful.
The hearing was ultimately postponed by Republican politicians.
h/t: CNBC