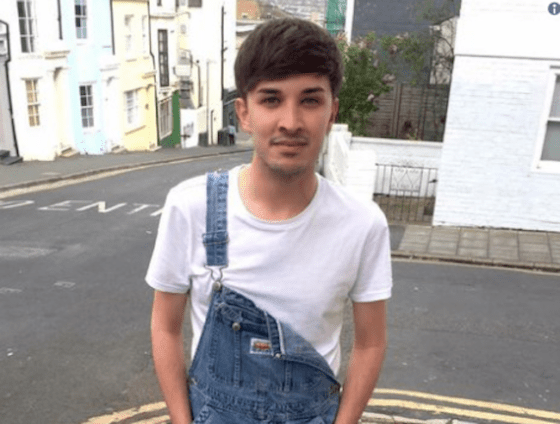 Boyfriend Tweeted news
Sadly, a gay man has been confirmed as one of the dead as a victim in the terror attack at an Ariana Grande concert in Manchester. GPB reported on this yesterday.
Mr. Martyn Hett, 29, had been missing since Monday night on May 21 after he attending the concert. A suicide bomber killed 22 people, including an eight-year-old girl, and injured 59.
As shared by GSN, the last thing Martyn tweeted was a joke about how everyone chose the same song to go for a toilet break.
When you sneak out for a toilet break on the Macy Gray song and the entire arena had the same idea #DangerousWomanTour

— Martyn (@martynhett) May 22, 2017
Soon after the attack, Martyn's brother Dan Hett posted a picture of him on Facebook and Twitter, asking for help in finding his sibling.
my brother @martynhett was at the #manchester arena last night and hasn't checked in. if anyone has seen him in any way *please* contact me pic.twitter.com/Gu5w7cjyF0

— Dan Hett (@danhett) May 23, 2017
At this time, GPB can now report Manchester Police have confirmed Martyn is the 10th identified victim. It was his partner, Russell Hayward, who tweeted the news, early in the morning.
"We got the news last night that our wonderful, iconic and beautiful Martyn didn't survive,' he said.
— ?Russell (@RussellHayward) May 24, 2017
"He left the world exactly how he lived, centre of attention. I'm in a really bad way so please forgive if I don't reply.
'Thankfully I have his wonderful and amazing friends to keep each other strong. I love you Martyn. I always will.'
Russell also shared a picture of the two of them, asking Martyn to 'come back to us… so we can watch last nights Corrie together.
Thanks for all your messages, as you can imagine my phone is going crazy. I'm trying my absolute best to keep it together. No news yet

— ?Russell (@RussellHayward) May 23, 2017
they found my brother last night. we are heartbroken.

— Dan Hett (@danhett) May 24, 2017
Martyn and Russell were contestants on, and won, Come Dine With Me together; Martyn, a big Coronation Street fan, also was on Tattoo Fixers where he showed off his Deirdre Barlow ink.
Apparently, he had just left his job as a digital manager at Rumpus PR to go on a two-month trip of the United States and on Monday shared a photo of his last leaving drinks with a friend.
Martyn was also a writer, occasionally contributing to gay focused magazines like Attitude and QX.
Since the news broke, people have been leaving supportive words on his own as well as his brother's Facebook profile, expressing their condolences.
'RIP Martyn. Someone who didn't know you but so wanted to see or hear that you had been found alive,' one user wrote.
'So sorry to your family for the pain they must be going through. Judging from all the things I have seen you was a fun and loving person who brighten up the lives of people you have touched! Sleep tight.'
Our heartfelt condolences to the family and friends of Coronation Street Superfan @martynhett♥️#WeStandTogether https://t.co/P88p593kvb

— Coronation Street (@itvcorrie) May 24, 2017
"Piers Petrus, a friend of Martyn's, said he had to 'pull over and take a break to remember you and share some memories of our sporadic and hilarious meetings over the past 10 years'.

'I think you sum it up the best when you said yourself – I'll never forget that time you made me take off that shirt because you were wearing it too on your birthday – haha,' Piers said.

'Totally agree with Russell's kind and loving sentiments. Although we drifted apart, Russell, your family and all your loved ones are in my heart, and you will never be forgotten. Rest in peace Martyn, love Piers."
The names of the other identified victims are:
Marcin Klis, 42, and his wife Angelika Klis, 40
Kelly Brewster, 32
Olivia Campbell, 15
John Atkinson, 26
Alison Howe, 45
Lisa Lees, 47
Saffie-Rise Roussos, 8
Georgina Callander, 18″
[Most all of this article was taken from Gay Star News, authored by  Stefanie Gerdes. GPB would like to thank GSN for sharing and that is why we are giving whole credit here]