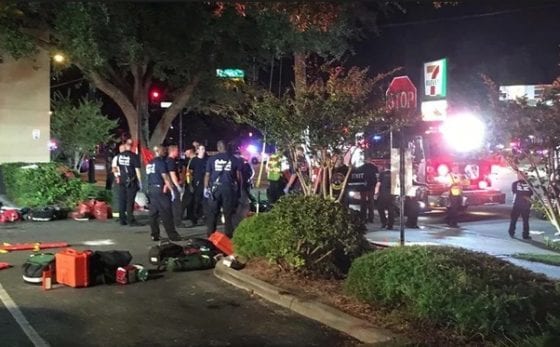 As events continue to unfold in the tragic mass killing of innocent patrons of the gay nightclub Pulse in Orlando, Florida, it appears the details of who was behind the deadly attacks are slowly starting to emerge. We'll give you a quick rundown of what we know and then share one disgusting bit of commentary from a jerk on the right.
What we know:
The gunman, Mr. Omar Mateen, 29, of Port St. Lucie, Florida, shot 50 people at Pulse in Orlando. This happened around 2 am on Sunday morning.
A police officer was near the nightclub and engaged in a gun battle with Mateen.
During the attack, Mateen apparently took hostages inside the club.
Police raided the club around 5 a.m. and used a controlled explosion device to distract Mateen.
Once police entered the club, Mateen was killed, saving 30 hostages.
Approximately 50 or so people were rushed to the hosptial.
A security advisor for Homeland security briefed President Obama. Currently, the White House is approaching this as a terrorist attack.
News reports indicate that approximately 50 people were killed with another 50 or so injured during the attack.
The FBI suspected Mateen may be an ISIS sympathizer.
The vast majority of killing happened with an assault rifle.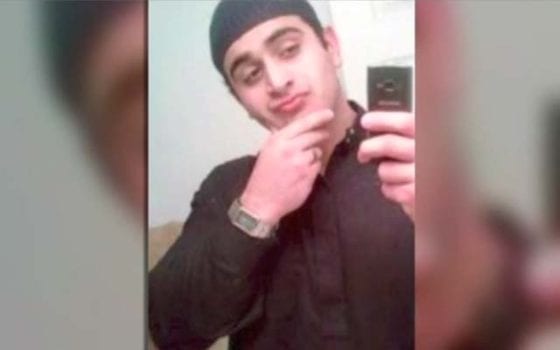 The gunmen has been identified as Omar Mateen, rounded up several people as hostages. He was eventually killed by the police. During a press conference, Orlando Police Chief John Mina said "Our SWAT officers exchanged gunfire with the suspect. The suspect is dead." Mina added, "He appeared to be carrying a rifle, an assault-type rifle, and a handgun and had some type of device on him."
A donation page to help the victims of the Pulse Nightclub shooting has already been set up.
Hateful response from one on the right:
As the nation tried to make sense of the horrible tragedy in Orlando, the large universe of political leaders from offered supportive condolences. One response, however, has enraged people everywhere.
From Texas Lt. Governor Dan Patrick's Twitter account in response to the slaughter:
.@DanPatrick I don't believe this was a scheduled tweet for a second. Don't worry. I saved it for you. #ResignNow pic.twitter.com/YDnhT5Cz3t

— Scott Springer (@scott_springer) June 12, 2016