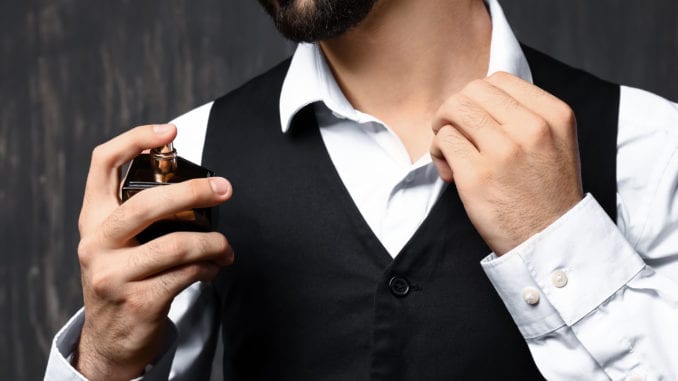 REVIEW OF MISSONI
Missoni cologne – is this woody fragrance worth the money? That's the question I found myself asking as I searched for a new scent in advance of a planned cocktail party. Perhaps not the most difficult problem to have but a dilemma all the same.
For years, I've worn colognes like Paco Rabanne One Million and Tom Ford's Private Blend. While I could have picked up new bottles of each, I decided to give Missoni cologne a try after smelling it on a friend.
Which leads to why I wrote this post. Long story short, I've been wearing this Italian fragrance for over a month and feel enough time has passed to write a review.
Now before diving too deep, I need to clearly state that I am not being compensated for penning this piece – not by the folks at Missoni or through an affiliate program. Nope, what you are about to read is the real deal.
I've always despised reviews that are nothing more than an advertising piece for a brand, particularly when the publisher gets a "cut" for publishing it.
At any rate, let's jump right in. I'll share with you a quick rundown of likes and dislikes. Afterward, I'll offer some additional thoughts as part of the dynamic.
FYI: This review is based on my purchase of the 3.4-ounce bottle, which I bought at a well-known, chain department store. The video below was taken from YouTube to provide a visual.
MISSONI COLOGNE: LIKES
I loved the woody and leather base note blends.
The hint of citrus and spice as top notes were amazing.
I loved the bottle itself and its masculine vibe.
The spray function was cool and evenly distributed the cologne.
The scent lasted a good 6-hours (give or take) because it is a perfume with higher oil concentration.
A hint of jasmine pedals made helped to soften some of the base notes.
The scent of the fragrance was not overpowering.
Just a few sprays went a long way.
MISSONI COLOGNE: DISLIKES
Not a fan of Patchouli; something this cologne contains tiny quantities of.
Very slightly irritated parts of my neck shortly after spraying BUT this is true of all colognes I wear.
May not be appropriate for warm, summer nights outdoors as the cologne intensifies with rising skin temperatures.
WORTH THE MONEY?
At a national retail price of $64.50 for the 3.4-ounce bottle, I would be hard pressed to say this is an expensive cologne. When comparing the price point to other top men's fragrances, the cost seems reasonable.
So, is Missoni cologne for men worth the money? All I can tell you is that I've been very pleased. When I wore the fragrance to the cocktail party, several guests commented and had kind words.
One of the women attending the soirée liked it so much that she asked me to write the name of it down because she wanted to pick up a bottle for her husband.
I recognize there are other reviews online that suggest Missoni is just "OK" and that other brands smell better. The way a person experiences a cologne is always a subjective, so I don't want to take away from what others have to say.
Speaking only for myself, I found this men's perfume to be rugged, masculine, and rich. Once I am done with this bottle, I will likely buy again.
The only difference with purchasing might be getting it online. Why? Simple – it's less expensive.
So, there you have it, guys – my review of Missoni cologne. Have you tried this fragrance? If so, what was your experience?