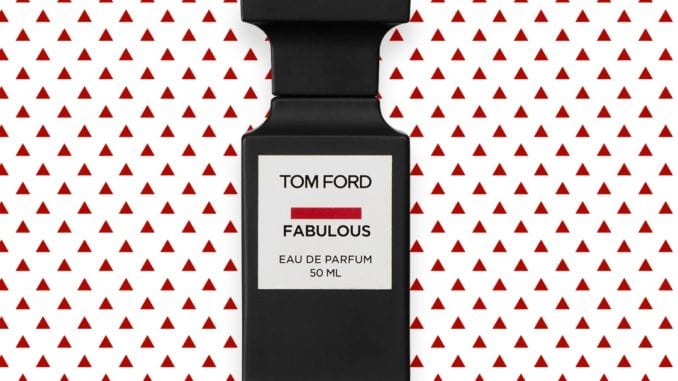 New cologne by Tom Ford
We love Tom Ford here in the blog. You know who Tom is, right? He's the handsome fashion designer, Oscar nominee and out gay man who creates all sorts of cool fragrances.
In fact, we like the guy so much that we posted this Tom Ford background piece a few years ago. If you get a chance, be sure to check it out.
That said, we recently heard about a new scent, created by Ford, that caught our attention. And it wasn't just the name – it was also the price tag.
OK the cologne is called F-ing Fabulous. It is a blend of lavender, bitter almond and vanilla, topped off by rich Leather and amber – in a scent which Tom Ford exclaimed was "f–ing fabulous" when first sampled.
And the price? Well, right now Amazon is showing it at over $300.00 for a 1.7 fluid ounce bottle. Does that seem expensive? It certainly did to us.
But then we remembered his other colognes are around the same price range. And to keep it real, Ford isn't the only one charging a small fortune for certain scents.
More: 15 colognes to rock your date's world!
For example, Creed Tabarome Millesime will set you back nearly $360.00. And Creed by Adventus is around the same price range. And we're not even going to tell you how much a bottle of Clive Christian will cost you.
Oh, screw it – yes we will. Try north of $800.00 USD.
So, what are your thoughts? Do you like buying colognes? If so, are you open to spending big bucks to achieve a certain scent? Conversely, are you like a lot of men who prefer good old fashioned man-scent – meaning absolutely zero fragrances?
Sound off.