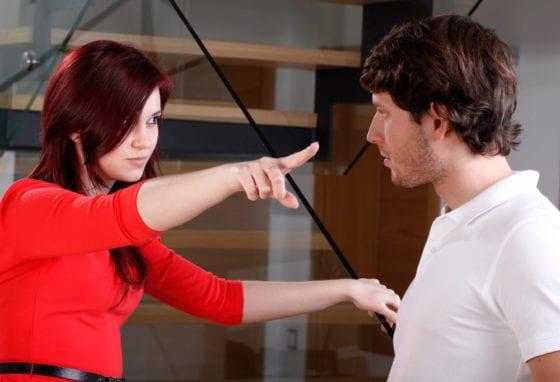 Tennessee discrimination law that allows therapists deny services for being LGBT
By: John Hollywood
Pretend for a moment that you need to see a therapist because you are depressed. Perhaps you need support because of a break up or the loss of a loved one.
You pick up the phone and call a counselor to make your first appointment,  secure in the knowledge that you are doing something positive for yourself.
Now imagine that during your first session, you reveal to your therapist that you happen to be gay. After a moment of silence, you are told:
Sorry, I don't see gay clients. You need to find another counselor.
That doesn't sound legal does it. Well, we're sorry to break it to you but at the moment, that's currently the law in Tennessee.
In April of this year, the state legislature passed a bill that the governor signed allowing counselors to refuse to see any client if therapy involves: "Goals, outcomes or behaviors that conflict with the sincerely held principles of the counselor or therapist."
Prior to this law being enacted, the American Counseling Association (ACA) had planned to have their 2017 annual meeting in Nashville. As a result of this legislation becoming law, ACA has moved its meeting to San Francisco.
Related: Need a gay therapist or counselor?
As reported in the July edition of Counseling Today, ACA President Thelma Duffey said the following:
"We agreed it was important to move the conference because the Tennessee governor signed a bill into law that attacked our code of ethics and allowed counselors to refuse services to clients in the Tennessee communities based on their religious and personal beliefs."
Make no mistake about this – the intent of the law is to allow therapists to discriminate against people who identify as LGBT. ACA's CEO, Richard Yep, said the following:
"This [is] a full-frontal attack on specific populations that some very conservative right-wing groups in the United States want to exclude from mental health services that they desperately need," he says.
He added:
"The new law will permit a counselor to reject an individual simply because of that provider's beliefs and values. ACA and its code of ethics are very clear that counselors do not bring those beliefs and values into a counseling relationship."
Here at the blog, we just want to say these kinds of laws speak to the most harmful and hateful kinds of legislation that a state can have.
When someone seeks out counseling, they are likely at one of the most vulnerable moments of their life. Many are already living in a place of shame, sadness and sorrow.
This law does nothing but further marginalize an already oppressed population. Worse, it continues a cycle of shame that permeates our culture.
Related: Father refused to claim his son's body because he was gay
Here is the truth. Counseling isn't supposed to be about the therapist's values – it's supposed to be about the client's problems.
Apparently, some Republican lawmakers in Tennessee think different as does its Governor.
They must be completely ignorant (or don't care about) the body of evidence that suggests more than ever, LGBTQ person's need health related services. Never mind that the law flies directly in the face of ethics, as ACA leadership has pointed out.
As this blog continues to remember the lives lost in Orlando, we will continue to shine a light on these types of issues, such as the "License to Discriminate" law in Tennessee.
We know the majority of counselors and therapists in Tennessee do not agree with this homophobic law . We applaud ACA for yanking their annual convention out of the state.
h/t to Laurie Meyers with Counseling Today. Fantastic reporting.