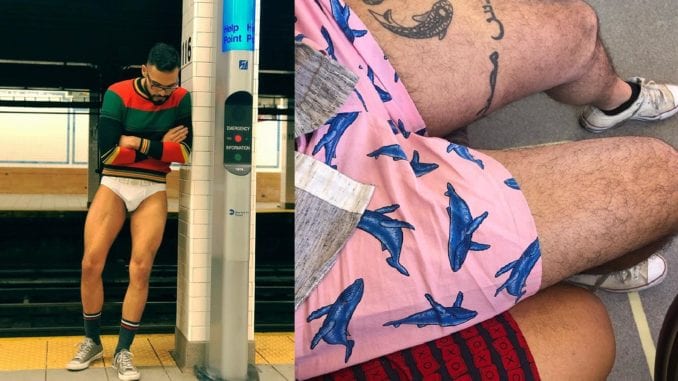 No Pants Subway Ride 2020
No Pants Subway Ride is back and back with a fury.
The annual subway ride, set for some reason during the coldest part of the year, took place across the globe. From Chicago to LA to New York and London, there were people celebrating this annual event all over the world.
And exactly is this event? Honestly, it's just as it sounds. People go about their days as if its any other. EXCEPT, many get on the subway or the tube without pants on.
The first No Pants Subway Ride started in 2002 thanks to the performance group Improv Everywhere. The first event started with seven riders in New York City. Since then, the event has gotten bigger and bigger each year.
That isn't without its own controversy, of course. In 2006, eight New Yorkers were handcuffed for disorderly conduct. Those charges were later dropped. Then a decade later in 2016, Moscow, Russia had its first participants in the event. Unfortunately, the local police didn't get the memo and many participants were investigated for "instigating of mass public disorder."
But again, the event grows bigger with each coming year. And this year is another example of that. To check out how some participated, you just have to look at the pictures below.
https://www.instagram.com/p/B7PpCdWni2y/
https://www.instagram.com/p/B7PRFt4AXev/
https://www.instagram.com/p/B7QFbIKq0NR/