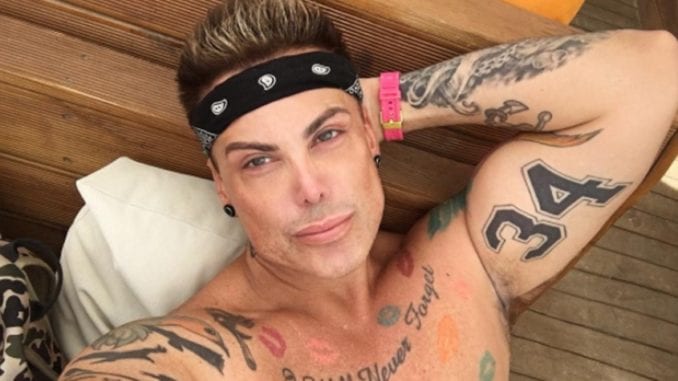 Woody matters
A Croatian stylist and television reality personality claims he suffered a strange side-effect after undergoing a nose job procedure: A permanent erection, per a report in The Daily Mail.
Mr. Neven Ciganovic, age 45, was being filmed for a documentary at the time he discovered the anesthetic administered during the procedure triggered his the painful condition.
"I was in Iran for rhinoplasty for the documentary film which is covering my life," he explained to The Daily Mail. "[During the surgery] I was given general anesthesia and I reacted badly to it."
Ciganovic reports that he was diagnosed with the clinical condition of priapism – a long-lasting erection that is entirely unwanted.
Sufferers of this ailment commonly report that it is very painful. Some think that the onset of priapism is the result of sexual stimulation during a procedure.
More: How to treat a curved penis
The truth is – it's not. According to a variety of medical journals, if the condition isn't treated within 24-hours, the person's manhood can become permanently damaged. It can also lead to erectile dysfunction.
Apparently, the stylist has shared he's recovered in a hospital in Belgrade, Serbia but refused any pain medications.
"I've resided in Belgrade hospital since Friday," Ciganovic said to the newspaper. "Unfortunately, I did not receive analgesics because they do not give them to patients here, so I continue to suffer. I have to be at the hospital for a further five days."
The reality television personality also added that he underwent another procedure to help alleviate his priapism and that it'll take several months before he's able to function normally.
Per The Daily Mail, Mr. Ciganovic has partaken in over a dozen plastic surgeries. These include three nose jobs, plus lip procedures.
He's also had work done on his chin and stomach. His latest procedure, done on his septum, was conducted to help him become famous.
"I'm looking forward to a movie about myself," Mr. Ciganovic shared. "The film crew dedicated a whole episode about me. I think this is a big deal and I hope this is the start of my international career."
h/t: The Daily Mail