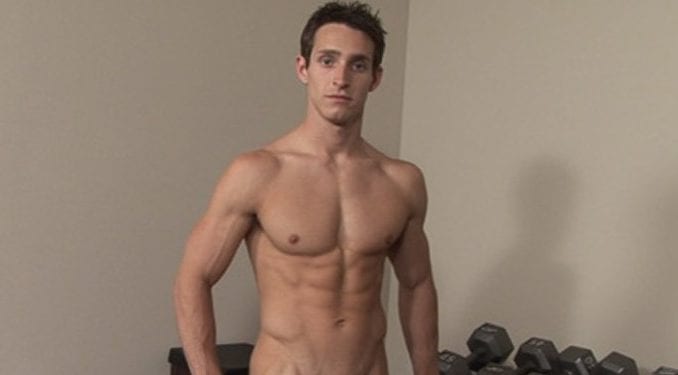 Sean Cody model mayhem
A Sean Cody model who went by the name of "Chase" will be standing trial for a murder in Kentucky. Should he be found guilty, the actor could face the death penalty.
Chase (legal name is James R. Huffman) was arrested three years ago after police arrested him for the alleged murder of a student on New Year's Day in 2014, The victim was apparently stabbed with a knife.
The trial was supposed to take place in April but there were issues with two witnesses (one prosecution and one defense) that caused the judge to pause scheduling through a continuance.
EKB, the local news outlet, reports the following:
"In Letcher Circuit Court this morning, the trial for James R. Huffman IV, who was set to stand trial beginning today, was continued. The special judge in the case told the jury pool, who was present in the courtroom, that an incident occurred over the weekend that affected two witnesses in the case. The judge said it would be impossible to go forward with Huffman's trial today. The judge said he plans to have a phone conference with the attorneys in the case soon to determine how to go forward.

Huffman and Patrick Smith are accused of stabbing Michael Hogg to death shortly after the turn of the new year 2014. The trials for the two men, who are being prosecuted separately, have been delayed several times."
Chase (Huffman) previously pleaded innocent to the murder of Michael Shane Hogg, a 24 year old college man who was visiting home. According to reports, he was  on winter break from studies at Eastern Kentucky University in Richmond, KY.
"Chase" is accused of killing Hogg by stabbing him in the chest during an altercation that took place in a parking lot. The Mountain Eagle reports two other men were also stabbed during the incident. Both survived.
Local coverage suggests the victims of the stabbing had been celebrating New Year's earlier in the evening at Streetside Grill and Bar. Cops haven't released a motive yet for the stabbings.
Another Sean Cody model, David Meza, is currently standing trial in California for the alleged murder of his alleged sugar daddy.
FYI: Eric only appeared in one Sean Cody film back in 2006 and is not well known.
Still, this would be the third Sean Cody model accused of murder in recent years, counting Meza and Jason Andrews (Andrews was found guilty).
h/t: St8upgayp***