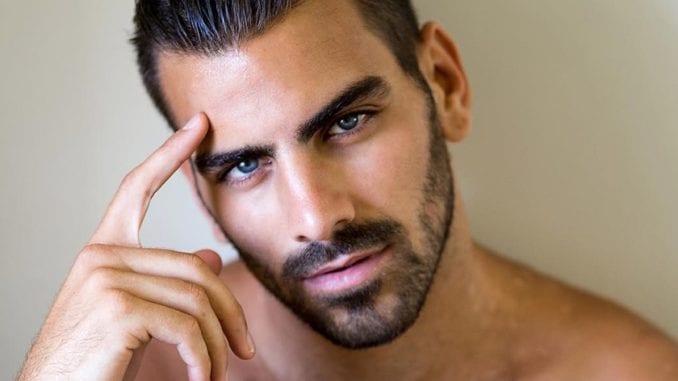 Nyle DiMarco Facts
If you don't know who Nyle DiMarco is, you've been living on a different planet! This ridiculously handsome, blue eyed model/actor has been causing much lots of buzz around the web.
Fans are not just interested in him because of his looks but also because of his compelling personal story.
What follows are 10 facts about Nyle DiMarco that you might not know. As part of our presentation, we've tossed in a few fun pictures for you to drool over.
At the end of this post, we've included a Nyle DiMarco fantasy poll.
Are you ready? Let's jump right in!
Gay Pop File: Nyle DiMarco
Birthday: May 8, 1989, Queens, New York
Height: 6'2
Body Type: Athletic
Zodiac Sign: Taurus Bull
Eye Color: Blue
Shoe Size: 11.5- 12 (rumored)
via GIPHY
via GIPHY
1. His last name wasn't always DiMarco
Nyle was actually born with the name Nyle Thompson. He changed his last name earlier in life to his mom's maiden name.
2. He was modeling before ANTM
Prior to his breakout debut on America's Next Top Model in 2015, he was involved with freelance work. He was scouted on Instagram by producers.
3. He's a deaf activist
Most followers of Nyle know that he's deaf. But were you aware that he's also an activist for others with this life challenge?
He's spoken at Language Equality and Acquisition for Deaf Kids. He's also a creative collaborator with the American Sign Language (ASL) App.
via GIPHY
via GIPHY
4. He's Italian and maybe English
According to most Internet reporting, Nyle is thought to be a mixture of Italian and perhaps English.
His rugged good looks with dark features suggest southern Italian and quite possibly, Sicilian. Where his trademark blue eyes came from nobody knows.
5. He's sexually fluid
In 2015, Nyle DiMarco answered a question to Out Magazine that many of his followers wanted to know: Are you gay, straight or bi?
His response was that he was sexually fluid, which places him in the spectrum of LGBTQ. In this way, Nyle DiMarco is similar to another celebrity of Italian heritage with blue eyes: Nico Tortorella.
6. He has a twin brother
Yes, you heard that right. Nyle has a brother. His name is Nico. According to online reporting, this is his fraternal twin. He also has an older brother named Neal. Notice all the names start with the letter "N".
And yes – his twin is hot AF!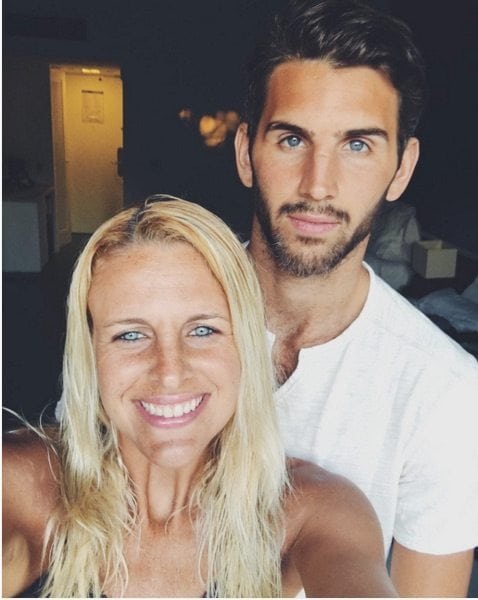 7. He's smart
Nyle is not only handsome but he's also smart. He graduated with a degree in mathematics from Gallaudet University.
8. He comes from a deaf family
Many followers do not realize this but Nyle comes from a deaf family. Specifically, his mother Donna and father Neal Thompson are deaf. So are both of his brothers.
FYI: His fraternal grandparents were also born deaf.
9. He's an actor
In addition to modeling, Nyle has some acting credits under his belt. He was the lead role an independent film: In thе Cаn with ASL Films production; a movie that was told in American Sign Language with English subtitles.
Nyle also played a recurring part of Garrett Banducci in Switched at Birth оn the Freeform network. He's slated to appear in the Hulu series, Difficult People.
10. He started a foundation
In 2016, Nyle started his own foundation called The Nyle DiMarco Foundation.
The organization is an advocacy and partnership non-profit that was created to act as a: "national philanthropic resource for all organizations, institutions and individuals working to improve the lives of every Deaf person in the world.
Nyle DiMarco fantasy boyfriend poll
OK, just for fun we are posting a fantasy poll with Nyle DiMarco. We've offered four choices. You only get to pick one so make your choice count!