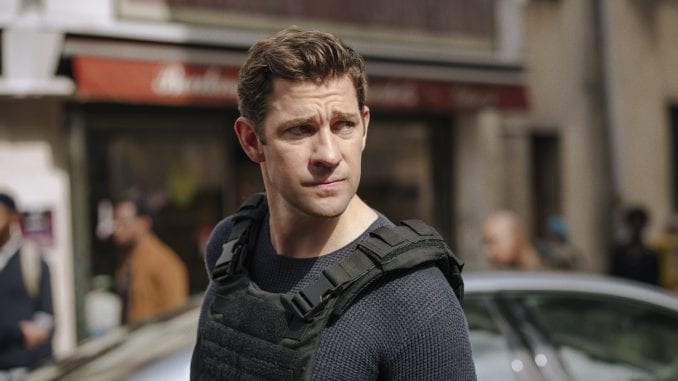 John Krasinski Facts
John Krasinki is in another box office hit and we want to get to know the man a little better. It looks like movies are back and moviegoers are back in theaters! This weekend's box office numbers are looking good for A Quiet Place 2. Starring Emily Blunt, who's married to Krasinski, A Quiet Place 2 was written, directed, and produced by Krasinski.
But who's the man behind the project? How did he get here into becoming a box office stud? What're some fun facts about him, and what can we learn about his personal life journey? You can find all that and more down below.
Pop File: Christian Yelich
Birthday: October 20, 1979
Birthplace: Boston, Massachusetts, United States
Zodiac Sign: Libra
Height: 6 feet 3 inches (190.5 centimeters)
Eye Color: Hazel
Body Type: Athletic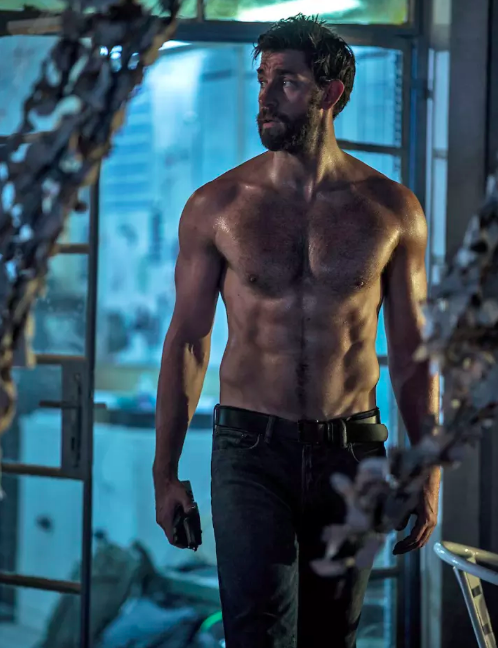 1. He Didn't Want To Act
First and foremost, it seems that John Krasinski originally didn't want to be an actor. Instead, he wanted to teach. He even started out by teaching English in Costa Rico before going to college.
"I actually never intended to be an actor," he said in Twitter Q&A in 2016. "I went to college to be an English teacher. That's what I wanted to be. Probably based on a movie. 'Cause I'd seen Dead Poets Society and I thought, 'I could get kids to stand on desks. Perfect.' No, I loved teaching and I loved English. So, I thought that was what I was gonna do until I got bit by the bug, as they say."
2. He Used To Bartend
But John Krasinki wasn't only teaching before he got into the entertainment business, he also worked at bars and restaurants as a bartender. Krasinski also had a knack for getting fired too. In fact, he had nine bartender jobs before he made it big on The Office.
So there you go, guys. Krasinki shows us that we shouldn't let getting fired get in the way of our futures. Just pick yourself back up and keep moving forward!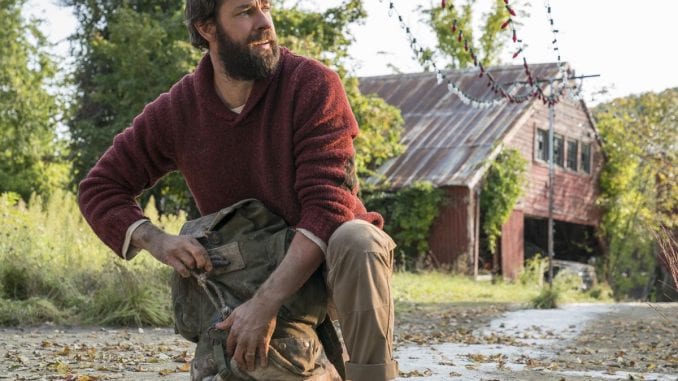 Related: Nine Surprising Facts About Zac Efron
3. His Office Co-Star Got Him To Act
So then, how did John Krasinski get into acting? Turns out, it was because of his friend B.J. Novak. You know, Ryan from The Office. Novak, who became a producer for The Office, was a high school classmate with John Krasinski. He then convinced Krasinski to act in a school play. After that, he badgered Krasinski to continue. It took a while, but John eventually gave in.
4. He Was Almost Dwight
Speaking of The Office, the role that made John Krasinki a household name originally wasn't the role he auditioned for. Krasinski initially auditioned to play Dwight. But then, casting directors suggested that Krasinski also auditioned for Jim. They thought that would be a better fit for the actor. Thank the casting directors for that decision!
Related: 11 Facts About Oscar-Nominee Star Steven Yeun
5. Jim And Pam Were Meant To Be
While auditioning for Jim, John Krasinski's acting partner was none other than Jenna Fischer. Fischer went on to play Pam, Jim's romantic interest-turned-wife. The two worked so well together in the audition that the two actors immediately grew respect for each other. Krasinki even asked if Jenna Fischer got the role of Pam as soon as he learned he was going to be Jim.
As Fischer told The Jeff Probst Show, "On the second day, John whispered to me, 'You're my favorite Pam. I hope you get it."
6. He's A Family Man
Despite their great acting chemistry, John Krasinski and Jenna Fischer never dated in real life. As mentioned earlier, Krasinski ended up marrying British actress Emily Blunt. And, in fact, he was a big fan of hers before they started dating.
He told Glamour, "…Later in our relationship, she asked if I had seen The Devil Wears Prada and I said, 'Yes,' and she said, 'How many times?' And I said, 'A lot.' She said, 'What's a lot?' And I said, '75 times.' [Laughs] I'm lucky enough that she stayed with me and didn't realize that she had really married her stalker!"
In addition, the two are the happy parents of two daughters, named Hazel and Violet.
Related: 12 Facts About MCU Star Anthony Mackie
7. He Also Loves Dogs
On top of having two adorable daughters, John Krasinski also has an adorable dog. John, Emily, Hazel, and Violet are the proud owners of a Red Fox Labrador named Finn.
8. He's Short?
We mentioned earlier that John Krasinski is 6 foot and 3 inches. That seems pretty tall, right? But it turns out, he's the shortest in his immediate family! Yes, even 6'3" is short to somebody. It just happens that Krasinski's brothers are those somebodies. One even stands at 6 foot 10!
Related: 11 Facts About MCU Star Sebastian Stan
9. Chris Hemsworth's Muscles Scare Him
Did you know that John Krasinski almost became Captain America? Before Chris Evans got the role, Krasinski was in the running for Steve Rogers. Looking back on the experience, Krasinki remembers seeing Chris Hemsworth, who plays Thor, and being scared by the massive size of the man. John Krasinski worried he'd never look as jacked as Hemsworth. And honestly, we don't blame him.
10. He's Not A Horror Fan?
Lastly, John Krasinki is not a big horror fan. That's despite writing a scary thriller like the Quiet Place series. As a kid, Krasinski was scared of horror films. But after getting inspiration for A Quiet Place, he worked on getting comfortable with the genre. And the rest is history.