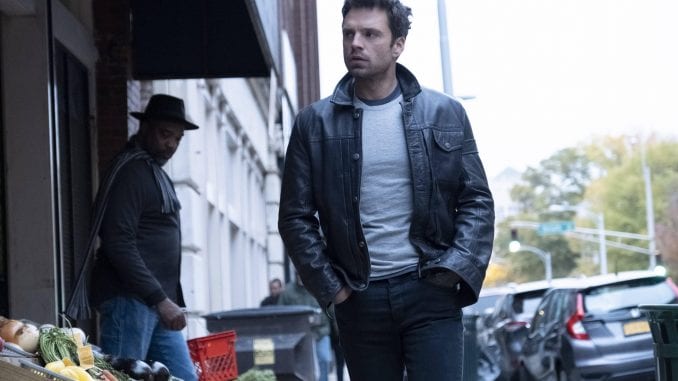 Sebastian Stan! Disney+ is currently enjoying the airing of the second Marvel Cinematic Universe series on its streaming platform. This one, called The Falcon and the Winter Soldier, centers around tow MCU heroes who've never gotten a property of their own. And while we've already learned a bit about who Falcon's actor, Anthony Mackie, is as a person, we haven't done the same for the Winter Soldier. So if you're an MCU fan or a fan of celebrity facts, look no further than below for 11 facts about blockbuster star Sebastian Stan.
Pop File: Sebastian Stan
Birthday: August 13, 1982
Birthplace: Constanța, Romania
Zodiac Sign: Leo
Height:  6 ft 0 in, or 182 cm
Body Type: Muscular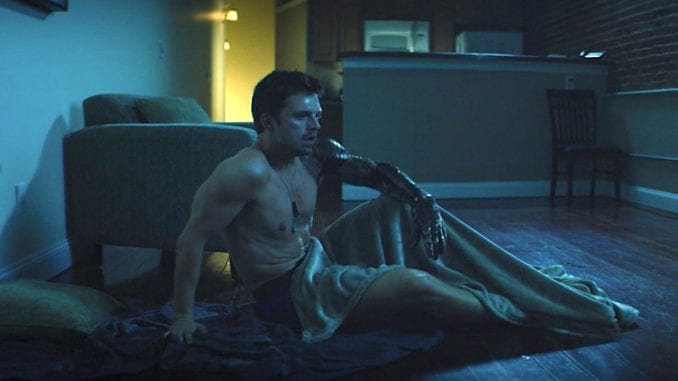 1. He's A World Traveler
First, we have to know what got Sebastian Stan to where he is today. And that thing is travel. Sebastian Stan was first born in Romania before moving to Vienna with his mother at the age of 8. Then when he turned 12, Stan moved to the United States of America. Specifically, he moved to New York state. And despite traveling around the world to film and promote his Marvel projects, Sebastian Stan still calls New York home. Only now, he lives in New York City.
2. He's Bilingual
Being born in Romania didn't just give Sebastian Stan an interesting origin story. It also gave him a fantastic skill… a second language. Sebastian Stan can talk fluently in not only English but Romanian. And he's used that skill in some of his acting roles.
https://www.instagram.com/p/B3Fu1k3l1Gx/
Related: 12 Facts About MCU Star Anthony Mackie
3. He Studied Acting
But why and how did Sebastian Stan become an actor? Well, his passion for acting started back when he was a kid. While going to the Rockland County Day School, Stan performed in plays like the Little Shop of Horrors and West Side Story. Stan also attended the Stagedoor Manor summer camp where he performed in other shows.
"It was a magical, magical place. The time that I was there was a very particular time. First of all, there were no cell phones," he told GQ about Stagedoor Manor. "The first thing they did when you get there is say you're not allowed to contact your parents, you're not allowed to contact your friends. There were no distractions. You were forced to embrace your environment. It breaks you out of your shell."
After high school, Sebastian Stan attended Rutgers University and graduated with a BFA in Acting. During his college days, Stan studied abroad at the renowned Shakespeare's Globe Theatre in London.
4. He Has An Acting Ritual
All the many years that Sebastian Stan has been acting has left a mark on Stan's habits. Now, he has a few rituals that make him feel grounded and connected to his art and work. One such ritual is smoking a cigarette before an audition and keeping the stub until he either gets the part or a rejection. Though, the actor says he has started to practice meditation and listening to music as well. That way, his health isn't so compromised by his habits.
https://www.instagram.com/p/CNDc6QfMcJv/?utm_source=ig_web_copy_link
Related: 6 Fun Facts About Chadwick Boseman
5. He Went 2+ Years Without Acting
Despite acting for the majority of his life, it took a while for Sebastian Stan to get work as an actor. After graduating from Rutgers's Mason Gross School of the Arts, Stan spent close to 3 years without an acting gig. That then led to Stan changing his perspective on auditions. Instead of looking at them as opportunities to get an acting job, Stand shifted his perspective to seeing auditions as opportunities to make connections with directors, producers, etc.
"I always look at auditions as not even getting the job as much as I'm just trying to connect with this casting director so they remember me for next time," he told Backstage.
Eventually, that led to Sebastian Stan getting his first big role through a recurring spot on the King series.
6. His First Job
But what did Sebastian Stand do in the meantime while he tried to live and work as an actor? He worked in a movie theater.
"My first job was in a movie theater. I worked at Cinema 6 in New City, New York. I was an usher. I sold popcorn. And then I moved into working for H&M (laughs)," he once shared.
https://www.instagram.com/p/B2giT7IFdU2/
Related: 7 Surprising Facts About Tom Holland
7. He Used To Hate Social Media
"I was so against social media for such a long time, but now I can't live without it," he told GQ.
"It's part of the world that we're in now, it really is. I understand the way that it fits into my business, in all of our businesses."
8. His Gym Routine
Staying superhero fit is a job all in its own. And Sebastian Stan has had to juggle that with everything else that he does. To help maintain his body, Sebastian Stan jog regularly.
"I'll go out for a run in the very early morning because I know nobody is around here in New York, and I was able to grab a couple of really cool stills of Times Square empty," he told the Hollywood Reporter.
Though, looking good for that obligatory shirtless scene takes more than just jogging. It often takes help form a professional fitness trainer. In order to look like the Winter Soldier, Sebastian Stan teamed up with trainer Don Saladino. When talking about the workout routine, Saladino stated,
"Every day we kicked off with a heavy lift. There is this amazing muscle engagement that you can just feel when you pick up a big weight. I am not saying it needs to be strenuous to the body, where your system is freaking out. It just needs to feel heavy."
Saladino also went on to say, "I threw in a lot of gymnastic movements before we even started training. Before every workout, there was about 20 to 30 minutes of functional movement. Fun bodyweight exercises like this got us warmed up but also got us excited to train."
https://www.instagram.com/p/B6TiZK7Fv5S/
Related: 7 Facts About Marvel Hero Simu Liu
9. His Diet
But fitness isn't just about working out. It's also about what you eat. While talking to Men's Health, Sebastian Stan opened up about his eating habits and routine. Stan says that instead of eating three large meals, he eats eight small meals throughout the day.
"One of the elements that people have the most problem with is getting in good fats," shared Saladino. "For Sebastian, his body worked best with avocado, coconut or MCT oil and almond butter. We didn't really stray from that, because when you find something that works, you want to stick with it."
Saladino also shared that Stan mostly ate chicken and turkey, while avoiding fish. Plus, Stan always had a cup of coffee before working out.
Said Saladino, "A little caffeine is actually great before a workout, as long as you're getting enough rest and the grounds are as organic as possible."
10. He's A Big Rick Springfield Fan
While on the set for Ricki & the Flash, Sebastian Stan had many fan moments. As he shared with Buzzfeed, "I was personally very much more concerned about Rick Springfield, because I love him and "Jesse's Girl." So when they were rehearsing I was fixated on him, hoping that he would, like, break into song. Finally on the last day I think he did. So I was kinda taken aback by him."
https://www.instagram.com/p/Bxm1Vh_B9I0/
Related: 10 Facts About Chris Evans That Might Surprise You!
11. He Loves Disney Movies
Working with Walt Disney Studios through Marvel Studios is something of a dream-come-true for Sebastian Stan. The reason being, he grew up loving Disney movies.
"I liked Aladdin and Little Mermaid a lot. But Aladdin especially, I think I was really into because of the genie in that," he told Buzzfeed.
Though, Stan still enjoys a good Disney/Pixar film even today.
"I might have teared up slightly at this Inside Out movie. I might have felt the salt of my own tears. Yeah, it was great, it was really, really great. I was amazed," he confessed.