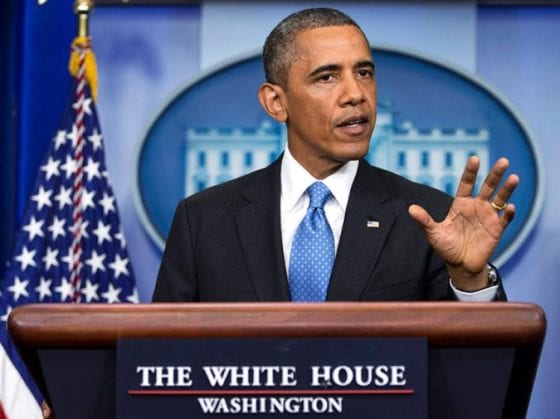 New biography claims Obama "considered gayness"
A new biography entitled "Rising Star: The Making of Barrack Obama" claims that the former president "considered gayness" The author of the book, David Garrow, a historian and previous winner of the Pulitzer Prize for his book on Martin Luther King Jr penned the publication.
Mr. Garrow's unauthorized biography offers a profile of the early years of America's 44th President of the United States.
Inside, there are a number of extreme claims designed to grab headlines about about Mr. Obama's personal life. One such storyline is a suggestion that he considered a gay relationship as a student.
The claim itself was made in relation to Mr. Obama's close relationship with a mentor, Lawrence Goldyn; an openly gay assistant professor at Occidental College.
As reported by the Mail it claims: "Goldyn made a huge impact on Barry Obama."
Nearly a quarter century later, asked about his understanding of gay issues, Mr. Obama enthusiastically stated, "my favorite professor my first year in college was one of the first openly gay people that I knew…He was a terrific guy", a person Obama developed a "friendship beyond the classroom."
The story continues: "Goldyn, years later, would remember that Obama "was not fearful of being associated with me' in terms of 'talking socially' and 'learning from me' after as well as in class.
"Three years later, Obama wrote somewhat elusively to his first intimate girlfriend that he had thought about and considered gayness, but ultimately had decided that a same-sex relationship would be less challenging and demanding than developing one with the opposite sex.
"There is no doubting that Goldyn gave eighteen-year-old Barry a vastly more positive and uplifting image of gay identity and self-confidence than he had known in Honolulu."
"I think anyone and everyone, no matter what their role in life deserves a certain basic degree of privacy, in that context."
Mr. Obama has previously spoke about his relationship with Goldyn in an interview with The Advocate.
He said: "Somebody [who] influenced me, I actually had a professor at Occidental."
Obama went on to say:
"He was a wonderful guy. He was the first openly gay professor that I had ever come in contact with, or openly gay person of authority that I had come in contact with.
And he was just a terrific guy. He wasn't proselytizing all the time, but just his comfort in his own skin and the friendship we developed helped to educate me on a number of these issues."
When if they spoke about sexuality, Mr. Obama added: "As I said, he was really comfortable in his own skin, and the relationship was a strong friendship and I never felt as if I had to get over any mental hurdles to be close to him or to learn from him.
He's probably somebody who had a strong influence."
Garrow spoke about his book on The Jamie Weinstein Show. When asked about Obama experimenting with homosexuality, Garrow replied, "I think anyone and everyone, no matter what their role in life deserves a certain basic degree of privacy, in that context."
Already, right leaning detractors of Obama are pointing to the book as proof that he was "gay". The book has also stirred up an old line of gossip that has started circulating on Internet discussion threads.
As just one example, the comment section of the Daily Caller , who reported this story on April 26, are a number of remarks about Mr. Obama being referred to as "Bathhouse Barry" in the Windy City.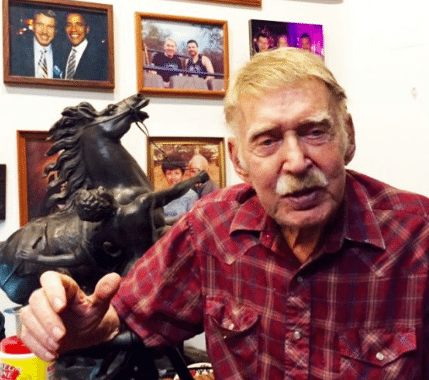 The claims are based on a rumored photograph that allegedly shows him at Man's Country; a Chicago Bath House where he purportedly is a "lifetime member".
Gay Pop Buzz has exclusively obtained a copy of the picture in question, which was originally featured in a local Chicago report from Windy City Times.
The truth
The photo shows Obama and the owner of Man's Country, Chuck Renslow, in suits and ties for a democratic fundraiser.
Renslow, a long time, active participant in Democratic politics in Chicago and nationally, has a variety of photographs on his wall featuring politicians of different parties. You can read his full contributions on the LGBT Hall of Fame.
Obama represented the 13th District for three terms in the Illinois Senate from 1997 to 2004. He then became a U.S. Senator from 2005 until 2008.
h/t: Pink News and Daily Mail