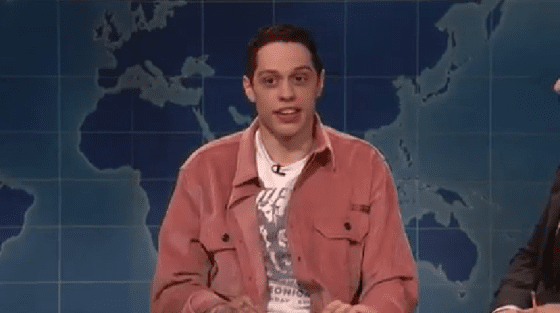 Pete Davidson Denies Rumors Of Being Hung
Is Pete Davidson hung or not? That's the question of the hour as the comedian himself is trying to quiet down rumors.
The big debate over the Saturday Night Live stud's piece began last year when gay porn stud Blake Mitchell theorized over the man's junk.
This dick https://t.co/MDFVHuIW5I

— Lane (@LaneVRogers) June 7, 2018
https://twitter.com/benjamuniverse/status/1004831850441867265
I would bet 100 bucks Pete Davidson has a 9" cock https://t.co/qehdeuioKt

— Lane (@LaneVRogers) June 7, 2018
Grande then doubled down on the idea during a Twitter Q&A with fans to promote her Sweetener album.
One fan asked her how long it is (the song that is… or course). Grande responded by saying, "Like 10 inches?… oh fuck… I mean… like a lil over a minute." She later deleted the tweet.
More: Tyler Posey And Avan Jorgia Orgasm Together In First "Now Apocalypse" Trailer
Even after the couple broke up, Ariana was doing a solid for Davidson's dick rep. The signer included an Easter Egg concerning Davidson's piece in her "Thank You, Next" video. In her positive burn book, Grande shared that Davidson is HUUUUUGE.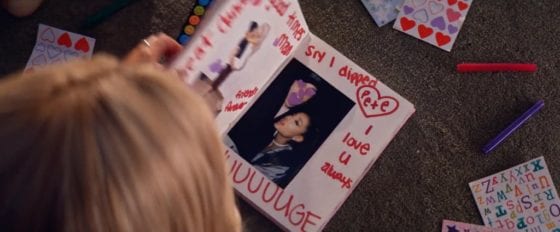 But now, the SNL star says that he's not so sure that all the gossip is warranted.
Talking to Cosmopolitan, the 25-year-old said that he's uncomfortable with the staying power of the big dick joke.
"I don't like that she talked all that shit for my penis.

"Everything is huge to her," he added. "Why would she tell everyone that I have a huge penis? So that every girl who sees my dick for the rest of my life is disappointed."
So is Pete Davidson hung or not? The world may never know. But we can hope for a nude leak. Fingers crossed.