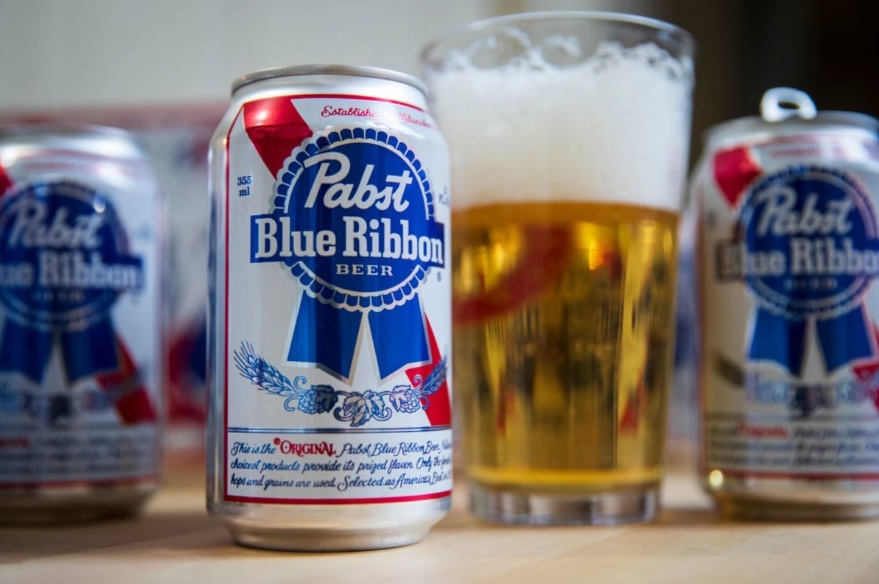 Trending News: Famous beer maker moving into the whiskey market
In a statement made to Food and Wine, Pabst Blue Ribbon (PBR), makers of Pabst Blue Ribbon beer, will begin serving whiskey sometime this summer.
Men's Variety spoke to industry analyst Andy Howard with Chicago Based TPG Consulting to gain insight. "PBR is a well-known brand with a lot of customer loyalty. They are famous for their beer, but we we'll have to see if their coattails extend to whiskey," says Howard.
"If they offer a good drink and do the marketing right, I can see it being successful," he adds.
In recent days, rumors about the launch of a whiskey product began to swirl after several news organizations received tips that the New Holland Brewing Company, which is working in tandem with PBR, filed the Pabst Blue Ribbon Whiskey label for approval with the Alcohol and Tobacco Tax and Trade Bureau.
As shared by Food and Wine, "This is Pabst Blue Ribbon Whiskey. Made from nature's choicest products that, legend would have it, Jacob Best used in 1844 to provide its smooth, complex flavor." Apparently, the 80-proof whiskey will be sold in 750 mL bottles and aged for five seconds.
Holland-based New Holland Brewing began partnering with Los Angeles based PBR in 2016, as revealed in a blog post published by MiBiz.
While specifics about their financial relationship were not revealed at the time of the announcement, the following information does appear on MiBiz post: "Pabst will sell New Holland's beers nationwide through its own sales channels, taking a percent of the profits."
On March 1, word also began to leak that PBR was hunting around for a distillery. A company representative shared the following with MiBiz: "We are just not quite ready yet as several details [are] still up in the air," wrote spokesperson Alastair Duncan to MiBiz, stating that the project "is quite a big thing for the brand."
Curious how a Pabst Blue Ribbon whiskey drink might be received by customers, Men's Variety spoke to Frank Sasso with Scores Nightclub in Chicago.
"I think a lot of guys would be interested in trying them out. Obviously, it's going to depend on how the whiskey tastes and the price point. But my gut tells me that people will like it, particularly men. I'd certainly be OK with giving it a try," says Sasso.
Well, there you have it, folks. Pabst Blue Ribbon is moving beyond beer and will start serving up whiskey. Perhaps they'll start offering liqueurs next?
Are you open to trying this drink? Share your thoughts in the comments area below.