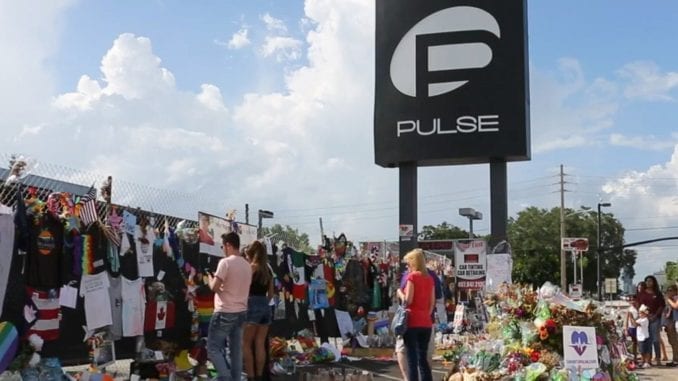 The Pulse Memorial and Museum
Pulse has settled on its final look.
Earlier this year, the OnePULSE Foundation, a foundation created by Pulse owner Barbara Poma in the memory of the 49 murdered victims in the 2016 Pulse nightclub shooting, announced a competition.
This competition focused on the creation of multiple designs for the Pulse memorial and museum. 68 teams from 19 countries participated in submitting designs to honor the tragic night. The competitors were asked to show their architectural experience and express how their designs honor OnePULSE's mission, "We will not let hate win."
In June, the competition was dwindled down to six finalists. Amongst the six, three teams were from the United States, one from France, one from Ireland, and the last from the Netherlands.
And now, the onePULSE Foundation has chosen Coldefy & Associés with RDAI, Orlando-based HHCP Architects, Xavier Veilhan, dUCKS scéno, Agence TER, and Prof. Laila Farah, to design the National Pulse Memorial & Museum.
As OnePULSE shared in the announcement:
"The winning team's concept design serves as a starting point for discussion and a basis for the design but is not the final, finished memorial and museum. Over the next year, Coldefy with RDAI | HHCP will work to further refine the designs so they can best reflect community feedback."
"The National Pulse Memorial & Museum will honor the 49 lives taken and all those affected while also educating visitors and future generations on the profound impact the tragedy had on Orlando, the U.S. and the world," said Barbara Poma, onePULSE Foundation CEO. "We are excited to work with Coldefy with RDAI | HHCP and the full team, whose next step is to embark on a master plan for the project, which will include robust community engagement."
"We are very honored that our team has been selected by the onePULSE Foundation to continue this journey together. This is a deeply meaningful project that reminds us how much architecture and landscape can influence our behavior and have an impact on our community; it's a project that already transcends our entire team in a beautiful, collective adventure," said Thomas Coldefy, principal of Coldefy & Associés. "Together, we have an opportunity to reclaim a place from terror and darkness and create a new reality, one that brings people together in celebration of joy and love."
"This design is the one that I personally fell in love with. It gives me peaceful memories and reflections of remembering our 49 Angels. The water running calms the soul. The opening beam of light shining towards the heavens, confirms to me that our Angels are watching over us…," wrote the mother of one of the people killed in the tragedy in a comment submitted during the review period.
Now that the design has been chosen, construction will continue on the site, which has backing from a bill to make the location a National Monument. The National Pulse Memorial and Museum will then rush to completion by sometime in 2022.