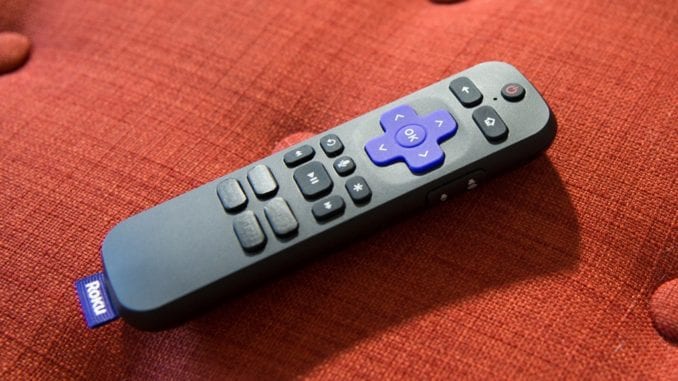 Roku – A Closer Look
There are a number of ways to access streaming content. Some services like Netflix and Amazon Prime are already hardwired into televisions or Blu-Ray players and are also available through apps and online platforms.
In addition, you can purchase separate devices that provide access, including ones manufactured by Amazon, Google and Chrome. They will provide all the major services, ready to go.
However there is one device manufactured by Roku that can offer unique services and streaming channels and might be worth your time.
What Is Roku?
Roku is a streaming device that allows you access to hundreds of streaming channels on your television or computer. The device has been around for over a decade, but has never really made it into the mainstream like its competitors.
There are several different styles ranging in size and cost with different perks such as voice operation and 4K ability. Prices range from $30 to $100.
There are even models hard wired to RCA plugs for older TVs, as well as USB and HDMI connectors.
How Does It Work?
While it has become very easy to watch streaming services on newer smart televisions or through hardware like Amazon's Fire Stick, Roku devices are different because they provide an open platform.
This means that anyone can provide content to be featured on the device and thereby opens up the playing field for different and diverse channels.
So instead of simply being limited to Netflix, Hulu or other channels that are included, you can find a near limitless list of genre and niche streaming services.
So for example, if a fly fisherman in Montana wants to distribute his own content of fly-fishing shows and takes care of some relatively simple developing and programming, he too can have his own channel and you get to enjoy his offerings.
What Does It Offer?
Roku offers the most popular streaming channels such as Netflix, Hulu, Crackle and others in addition to hundreds of other channels.
There are channels devoted to classic movies or television shows and original programming on specific topics such as food, health, fitness, religion and much more. Many local television stations have channels with streaming live content.
Related: Should I get Pluto TV?
The company has also launched their own ad-supported Roku Channel that offers movies and television shows for free, or you can get the premium content by paying for a subscription.
The subscriptions offer shows from numerous providers including HBO and CBS All Access.
What's Good About It?
The devices are very inexpensive and depending on what extras you desire (size, ability to add headphones, type of connecting hardware) you may only need to spend $30-$40.
Having other input abilities (RCA and HDMI) gives you a wider range of televisions you can use with the Roku instead of a purely USB input system.
Also the vast array of available channels is a definite plus as well as access to lesser known channels and content. It's great to support a platform that allows filmmakers and content providers their own venue on par with companies such as Netflix and Hulu.
What's Not So Good?
The Roku devices tend to be very simple and sometimes will freeze and restart or reboot. From time to time there have been reported problems handling streaming data, but it doesn't seem to be a chronic problem.
It's a minor inconvenience, but it can be a bit annoying when it does happen in the middle of programming.
While the amount of potential channels to watch is indeed large, there are some that are outdated and not updated while others offer very limited programming.
Some channels are just not that interesting or are so micro focused on topics that you might not care about.
The Roku remote can also be an issue because like many streaming devices it's very small and is easily misplaced. A replacement will cost about $20.
Conclusion
If you already have a streaming device or built-in access through your computer or television, you probably don't need to run out and get another device unless you truly want the access to other lesser-known streaming networks.
But if you are looking for something to replace what you have or to use with another or older television in your house, Roku might be a great option for you.