Given Netflix, Hulu and other apps, is it time to let cable go?
Cord cutting–it's the latest–and for some, the greatest–trend in home entertainment. Increasing numbers of American households are ditching their cable television provider and opting for a streaming service that not only gives them convenient viewing options; it also charges them considerably less than traditional cable services.
Initially, millennials led the way to cutting the cord with their cable provider in favor of a streaming or alternative service, but now this cost-cutting trend is expanding to other demographics. As the cord cutting heats up, the cost savings are growing.
The Cost of Cable Television
According to Fortune Magazine, cable service reached an average monthly cost of $107. It's also noteworthy that revenue among cable service providers has remained steady–even increased in some markets–which is confusing for some as the number of cord cutters has been increasing.
Cable providers are passing on their rising distribution costs to their current customers, so they aren't feeling the pinch quite yet; however, customers are, and depending on where they live, some are feeling substantial increases for their premium cable packages. Between 2007 and 2017, cable services have seen their revenue increase to the tune of 53%.
Experts note that households whose cords are firmly intact are simply willing to pay more to maintain their status quo.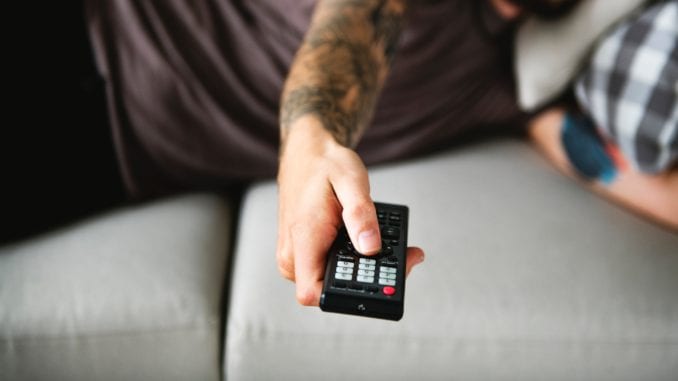 Making the Cut
Households who have investigated streaming services and decided to dump cable have definitely felt a bump in their monthly budgets. For less than $50 per month, they're enjoying thousands of hours of viewing content.
Cord cutters can even save more if they opt to view ads or willing to stream on fewer devices. In 2018, cord cutters hit the 33 million mark, and that number is predicted to rise by another 20 million by 2021.
As more streaming services enter the marketplace, the costs for their service remain highly competitive, which is great news for the pocketbooks of cord cutters.
Undeniable Cost Savings
Households are saving as much as $150 per month by cutting the cord on cable and switching to a streaming service or combination of streaming services. On average, households that have switched to streaming services are now paying $35 to $45 per month. That type of cost savings is leading to an annual cost savings of well over $1,000.
By examining the multiple options available today, individuals will be able to design a viewing platform that gives them their favorite channels and access to movies and television shows for a lesser rate, far lesser rate than they were paying to their cable service provider.
What about Live News and Network Shows?
Services like Netflix and Amazon Prime offer streaming options, but they don't feature access to the popular networks. Many viewers worry about how to tune into their favorite news shows, for instance.
Services like Vue offer basic packages that start around $45 per month. It provides access to major networks, news channels like BBC America and CNN, and other popular channels like the Food Network and Discovery Channel. Pair that service with Netflix, which runs about $10.99 per month and you're still under the average cost for cable.
With some households paying $300 for traditional cable, it makes fiscal sense to explore that new options available.
Today's viewers have a wide array of options to consider. From SlingTV and Amazon Prime to PlayStation Vue and Netflix, many of today's new services are offering viewers a cost savings that are too good to ignore.
By cutting the cord on cable, viewers are saving substantially–and still enjoying the shows, films, and sporting events that they love.