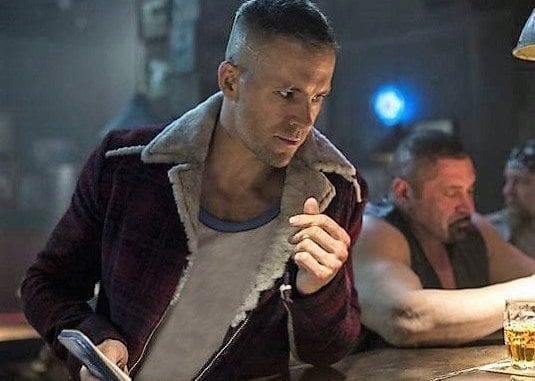 Ryan wants Deadpool to expand his sexual horizons 
If you are a fan of Ryan Reynolds, you probably love his role as a superhero in the Deadpool franchise. Well, some news broke over the weekend that will cause you to dig him even more.
Reynolds went on record at Comic Con to say that he wants to explore his characters sexuality – with hopes of having a gay or bi character in the future.
Here's what he said, as reported on Page Six:
"I certainly think that this universe … needs to represent and reflect the world in very real ways. The great thing about 'Deadpool' is that we're allowed to do things that other superhero movies don't necessarily do. It's something that I'd love to see more of."
In many circles, Deadpool's character is described as "Pansexual". For those who may not know, pansexual is a ten-dollar term used to describe someone who is not limited in sexual choice with regard to biological sex, gender, or gender identity.
What's cool about Reynolds is that he has pushed sexual boundaries before. Back in January, he joked on social media that he wanted to taste all three of Marvel's Chris men (Chris Pine, Chris Evans, and Chris Hemsworth).
Speaking of the Marvel Chris men, did you know in 2016 Reynolds talked about how powerful Captain America's butt was? Yep he did. You can read all about it in this campy post.
And it's not like he hasn't done other things that gay it up. In March of 2017, we reported that he was (jokingly) crushing on actor Matthew McConaughey.
But then again, we've got a sweet spot for Ryan. It's not like we didn't gag on him (big time) when he was taking selfies at the gym in a pair of grey sweats!
We hope new Deadpool movies DO explore sexual orientation more. And to keep it real, we'd love to see Ryan got a hot boyfriend.
Who knows, something like that would inspire other film writers to pen a script where other superheroes get it on.