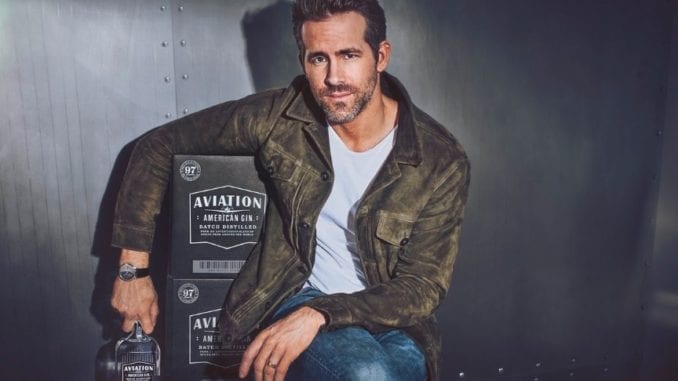 Trending News: Celebrity booze endorsements may have influence on young people
A new study published in BMJ Open suggests that celebrity endorsements of alcoholic brands may place teens at higher risk for alcohol abuse by influencing them to drink.
Men's Variety spoke to certified drug and alcohol counselor, Frank Moore about the research to gain his impressions. "There's no escaping that young people are influenced by celebrity endorsements. But I'd like to see more research conducted before jumping to any conclusions," Moore says.
The study involved 3,399 UK participants that were between 11-19 years old. Using the Alcohol Use Disorders Identification Test–Consumption (AUDIT), researchers determined that television advertisements, special offers, and celebrity endorsements were linked to higher alcohol consumption in teens.
Investigators say "360-Degree" marketing strategies have the biggest influence. In a nutshell, this form of branding occurs through billboard advertisements, the web, and on social media channels.
Researchers asked the teen-participants how many times they recalled seeing various forms of alcohol marketing in the recent past.
On average, they reported seeing celebrities with alcohol six-times in the last month. Music videos, films, TV and magazines were given as examples.
Around 38% revealed they saw celebrity endorsements at least once weekly and 11% three to four times a week. 5% said it was a daily experience.
"Open up any men's magazine and you'll see an ad for whiskey or gin," says Moore. "But does that mean seeing Ryan Reynolds next to a bottle of booze will make kids want to drink it? This study seems to suggest the answer may be yes," he adds.
Indeed, celebrities like David Beckham, George Clooney, Daniel Craig, and Ryan Reynolds can be seen promoting various alcoholic drinks in print and electronic media.
Beckham, for example, has his own brand of whiskey that is currently being marketed with Haig Club.
Study investigator Nathan Critchlow with the Institute for Social Marketing at the University of Stirling in Scotland, shared the following with The Daily Mail, "The results highlight that '360-degree' marketing strategies have created several avenues for young people to be exposed to, or involved with, alcohol marketing, and that is associated with consumption and higher-risk drinking in current drinkers and susceptibility in never drinkers," he said.
"Further scrutiny and examination of the UK's self-regulatory approach and viable alternatives are needed to identify feasible, appropriate and effective means of reducing marketing exposure in young people," Critchlow added.
Men's Variety also spoke to Tommy Fransen, a licensed psychotherapist who works with teens and substance abuse. "It's important to remember this study was concerned with young people in the United Kingdom and not the United States. We'd need to see a similar investigation to draw any conclusions," says Fransen.
"I think there is something to be said about high profile people promoting any type of product, including alcohol. There's a reason alcohol makers contract with celebs – they know it's highly effective," he adds.
Do you think celebrities who promote alcoholic beverages influence teens to drink? Share your comments below.