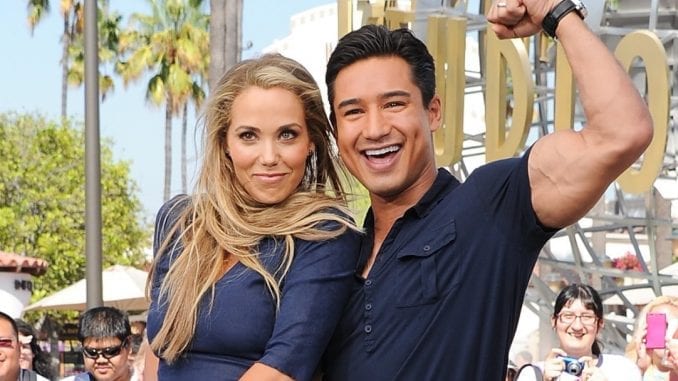 Saved By The Bell Reboot
Bayside High is back and here's what we know so far. In one of the sneakiest promotional campaigns in history, NBC Universal announced that "Saved by the Bell" will be coming back for a reboot. The new series will have some of the original cast members and a whole flock of new students.
The new series has an updated Bayside High School setting, the Max (where the gang used to hangout) and lots more surprises in store. Also, an Emmy-award winning writer from 30 Rock is onboard the new Saved by the Bell production crew.
The new Saved by the Bell reboot isn't a re-imagining of the original series, it's a new story that combines the previous characters with an all new teenaged cast. The original cast are back in new roles.
Zack Morris (Mark Paul Gosselaar) is the governor of California but retains his boyish charm and dashing good looks. For reasons yet to be revealed, he takes a concerted interest in Bayside High. His legislative handiwork is responsible for bringing low income students into the gentrified district of Bayside High.
"Why is everybody so rich?" one of the new cast members wonders on her first day at Bayside. That's a question that nobody ever really posed in the original story. So, there's bound to be some social commentary here on economic disparity.
Zack, Slater, Kelly and Jessie have made appearances in the new trailer. However, there was no sign of Screech or Lisa. If I were a betting man, I'd wager that more characters will make appearances in later episodes to provide those tingly moments of nostalgia.
Mario Lopez and his dimples are back as AC Slater. He's now the gym teacher at Bayside High School. Nearly all of his scenes in the trailer involve Slater in the position of role model to the new cast members.
Related: Can You Beat These Times By Celebrity Marathoners?
Elizabeth Berkley has returned to Bayside. Her role isn't exactly clear from the trailer, but she looks like the school's guidance counselor. She'll undoubtedly be partnering or contrasting AC Slater's role as mentor to the new cast members.
Check out the full trailer for the "Saved by the Bell" reboot.
The series has been thoroughly updated for modern times. Anyone who watched the original series will appreciate watching with their children. Maybe they'll even need their children to translate some of the new e-kid lingo.
One student in the trailer gives a funny pop buzz line with "I got DJ Khalid's baby to make you a playlist. It's….okay."
New cast members look like they have some decent acting chops in the trailer.
There's a young Zack Morris lookalike character played by Mitchell Hoog, complete with what looks like some of the same clothes from the original show. Easter eggs, yes! Belmont Cameli looks like the shadow character for AC Slater. He dons some old school Slater clothes in the trailer, too.
Dexter Darden has some of the most notable credits of the new group. He was in Maze Runner, Disney's Minutemen and Standing Ovation. He's geeked about the new Saved by the Bell. Just check out his Twitter feed.
TIME OUT!!!! Saved by the bell is BACK BABY!!! Thanks to @peacocktv and @nbc ALL NEW EPISODES START AIRING NOVEMBER 25th!! #savedbythebell #ringthealarm https://t.co/PphwSAa2Ci

— Dexter Darden (@DexterDarden) October 27, 2020
Other standout performers include Alycia Pascual-Peña, Josie Totah and Haskiri Velazquez.
Related: Will Smith's Working on a Fresh Prince "Spin-Off"
The new Saved by the Bell will be available exclusively on Peacock this November 25th. What is Peacock? Well, it's relatively new to the streaming game. It was launched this past summer.
Peacock is a streaming service to rival Netflix and Hulu. Peacock bundles several cable channels like NBC, USA Network, SYFY, Bravo, E!, CNBC, MSNBC, Oxygen, A&E, ABC, CBS, The CW, FOX, HISTORY, Nickelodeon, Showtime, Universal Pictures, and more.
There's more than 20,000 hours of entertainment on Peacock and you can choose either a regular membership or an ad-free experience. If you love classic television from the 90s and early 2000s, then Peacock is definitely for you.
If you're still on the fence about Peacock, they have episodes of 30 Rock, Cheers, House, King of Queens and more. When you add the new Saved by the Bell reboot, you just might overdose on cable TV nostalgia.
What do you think of the new Saved by the Bell? Will it last for a few seasons or just one?