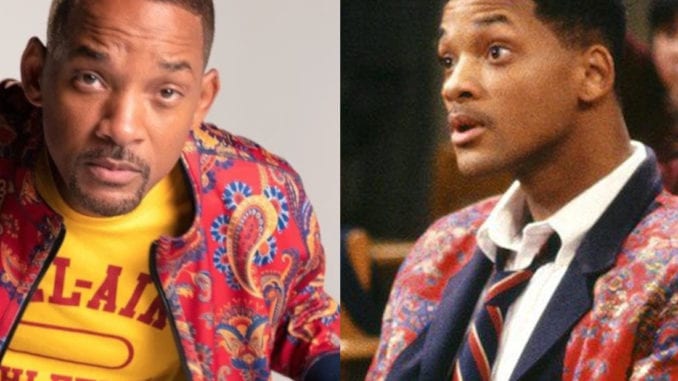 A Fresh Prince Spin-Off?
A Fresh Prince of Bel-Air spin-off is in the works.
According to the Hollywood Reporter, Will Smith is working on a spin-off series to the classic '90s sitcom that skyrocketed him to stardom. The series will be developed by Westbrook Inc, which was created by Smith himself and his wife Jada Pinkett-Smith. The company is a cross-platform organization which has a mission to "be the leader in global family entertainment."
And it seems that this Fresh Prince sequel is set to be the latest project for the company.
Right now, this project is just an idea that's in the works. There's no guarantee that it will actually come to fruition. And on top of that, there's no way of knowing how it would come to fruition. Would it get a network slot or would it appear on streaming somewhere? These are questions to ask. But unfortunately, they are questions without answers at the moment.
That said, there is the guess that the Smiths may try to push for the show to get, at least, a special pilot episode out next year. That's because 2020 will be the 30-year anniversary of the original series.
Will Smith's Other Projects
But this new spinoff isn't the only thing that Will Smith is doing with himself.
Despite the recently released Gemini Man being a commercial and critical failure, Smith has seen an upswing in his career. After seeing a dip, Will and his family have stayed relevant thanks to Jada's "Red Table Talk" web series. In addition, Will's kids Jaden and Willow have maintained successful indie music careers.
On top of this, Smith has used social media to keep his career and popularity going. Smith himself also has a vlog series to document his personal life. The actor and personality has used his social media pages and his internet businesses as ways to keep himself afloat and earn real, long-lasting money in Hollywood.
As an example of that, Smith has announced a new Fresh Prince-inspired clothing line. This Bel-Air athletics line, which is named after the West Los Angeles neighborhood where his tv show character lived with his cousins, includes hoodies, t-shirts, sweatpants, socks, and a reversible track jacket.
If any of those articles of clothing sound good to you, you don't have to wait to buy them. The items went officially on sale on October 14. You buy whatever you like by heading over to willsmith.com.