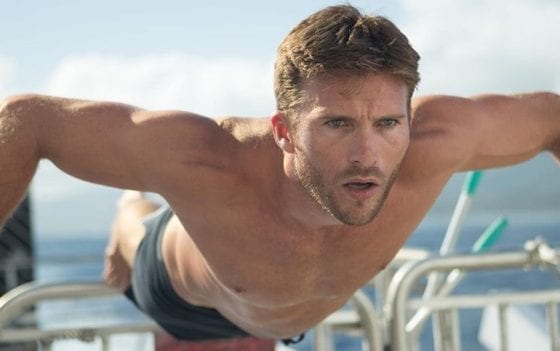 Scott Eastwood Dropped Facts About His Personal Life
Scott Eastwood is opening up to us.
Eastwood is a well-known actor who makes men and women swoon over him and now he's talking about sexuality with a sex expert.
In his podcast and YouTube channel, yes he has a podcast and YouTube channel, titled "Live Life Better with Scott Eastwood," the actor sat down with human sexuality and relationship expert Emily Morse.
Of course, you can just listen to the entire podcast below (all 86 minutes of it!), but we also have some highlights from the talk down below.
It seems that the big takeaway from the nearly hour and a half conversation is that Scott Eastwood is pretty open when it comes to talking about sex. Even better, he says we should all embrace sexuality.
"Sex is healthy, people," he says.
"Don't shame it. Embrace it. Embrace it. Yes, that's right. We're talking about everything sex. How to have healthy sex. How to have some not-so-healthy sex. Dirty sex. More sex. Everyone should be having sex with themselves or with someone else."
Even better, the 32-year-old shares that he's "single, dating, and having sex, lots of it." And when asked if he has one sexual partner or multiple, he said, "It depends on when you ask me."
That said, he shared that he's not against the idea of monogamy. Just conflicted on it.
"I feel both sides of the coin. If I'm in a relationship, sometimes I'm like, 'God, I don't want to be in a relationship. I don't want to be responsible for somebody.' Then if I'm not in a relationship, then you're like, 'Ah, I want to be in a relationship. I want to Netflix and chill.'"
In terms of "being responsible for somebody," Eastwood says he takes that to heart in the bedroom by making sure he gets his partner off first.
"I think I usually get a pretty good score card, I do – but I'm a giver." Isn't that sweet?
Overall, it looks like Scott Eastwood is a very sex positive person, and it's good that he's sharing those thoughts with all of us (for many reasons…).