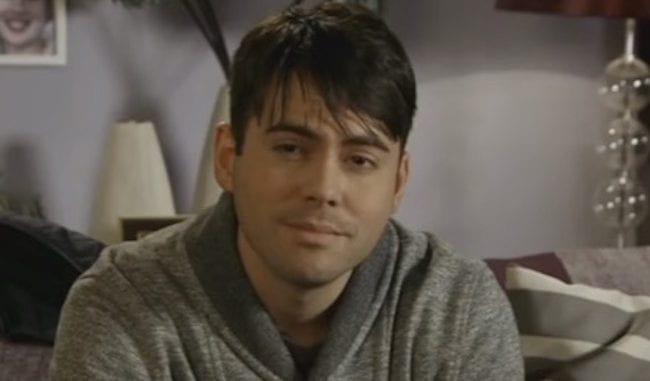 Gay Character Led Him To Molest 4 Women
Bruno Langley is in trouble for allegedly molesting four different women at the same music venue in October, as reported by The Daily Mail. And his excuse? He played a gay character once.
That's right, Langley's doing the old Kevin Spacey and trying to use gay guys as an excuse for his vulgarity.
Apparently, Langely's, and his lawyer's, defense is that he felt out of his comfort zone after having to play gay character Todd Grishman on Coronation Street (though he's been doing it for 16 years). To fix that and recharge himself, he acted crazily and touched up a bunch of women.
The place where all of this happened was at the Band on the Wall Club in Manchester, UK.
One victim shared a statement about the night, "He grabbed me. Properly grabbed me. It was a rough grab. Lots of pressure… even though it was through a dress and tights."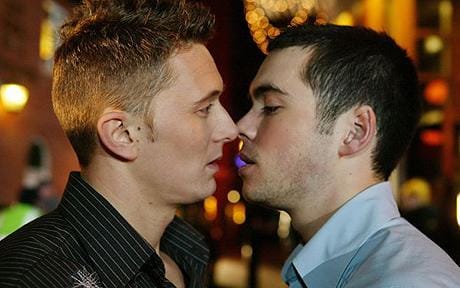 Simon Hancock, the actor's lawyer, stated in defense of his client, "Clearly, this is an isolated incident, something that happened on that evening. It is alcohol-fueled."
Apparently, that argument won the judge over as Langley reportedly cried when he found out he wouldn't have to go to jail. Instead, he has to go through 12 months of community service, pay each victim £250 and follow a curfew.
District Judge Hadfield said at the time of the sentencing, "The victims were shocked and upset by your conduct. You have lost your good name and employment and it may well be difficult to gain employment in entertainment in future."
Bruno Langley later released a statement saying, "I sincerely apologize to the people involved and affected by my disgraceful behavior on the evening of 30th September."
Langely's job contract ended on October 26th due to the allegations.
h/t: Queerty