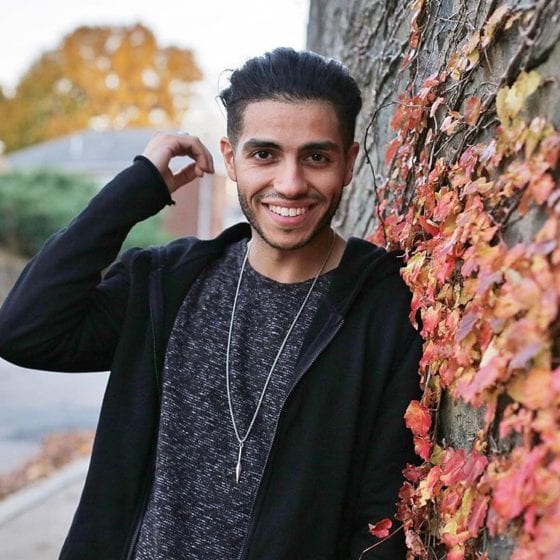 8 Facts About Mena Massoud
It's time that we got to know the latest Disney Prince a little more intimately.
While Disney is taking over Hollywood and the moviemaking business, they have been expanding on their properties. One of those said properties in the last decade is the live-action fairytale brand, and that usually means turning older Disney films into real-life depictions. That means, we've been graced with having Angelina Jolie as Maleficent, James Marsden as Cinderella's Prince Charming, and now Mena Massoud as Aladdin.
But who is Mena Massoud? Who's this man who has become the most recognized Disney Prince ever? Don't worry, because we've got the answer for you (and then some).
If you want to know more about Mena Massoud, check out these 8 facts about Mena Massoud down below.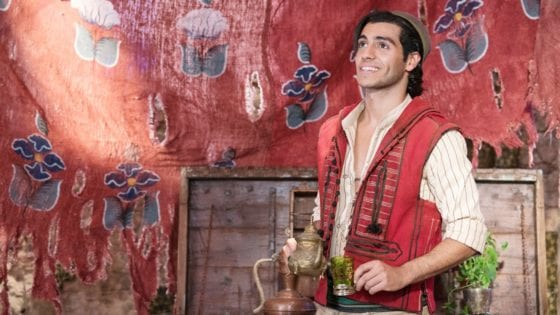 POP FILE: Mena Massoud
Birthday: September 17, 1991, in Cairo, Egypt
Height: 5'8″
Weight: 161 lbs (73 kg)
Eye Color: Dark Brown
Zodiac Sign: Virgo
1. He's Canadian
While Massoud was originally born in Cairo, Egypt, he actually grew up in Ontario, Canada. That said, he's now spending most of his time in either Toronto, New York City, or Los Angeles. 'Cause, you know, he's a rising movie star. And surely, he'll be working more now that he's made it big with Disney.
2. He's a Vegan
Massoud may play a guy with a monkey as a best friend, but the actor didn't take up a vegan diet for the planet. (That's just a wonderful bonus).
While talking to Esquire, Massoud said that he decided to make the change at 23. At the time, his mother was surprised.
"I'd told her [earlier that day] that I'd wanted to transition into a plant-based lifestyle so I was giving up eating meat. I think she thought I was joking so she kept trying to call my bluff!" he recalled.
Related: 7 Facts on Chainsmokers Drew Taggart You Might Not Know
3. He's A Vegan-themed Business Owner
Now, Massoud has made being a vegan a part of his career.
After converting to the diet, Massoud founded Evolving Vegan, a platform that educates others what veganism and supports those who have made the change.
"I started this project to share the stories of incredible restaurateurs, chefs, entrepreneurs and above all, fellow human beings who are trying to make a difference in the world," Massoud said of his inspiration behind the project. "It's not about labels, or eating habits or any of that crap. It's about evolving in the right direction so that we can help save our planet, our bodies and our fellow living souls."
4. He Studied Acting
During his college years, Massoud first thought he would become a doctor. He went to the University of Toronto to study pre-med. But, that didn't stick with the future actor.
Massoud then transferred to Toronto's Ryserson University where he majored in the arts department.
"Acting has always been a part of my life as far as I can remember. It hasn't always been something that I thought I could pursue professionally—that's why I went to UofT for a year. I left UofT after I auditioned and was accepted into Ryerson and I haven't looked back from there," he explained in an interview with The Arts Guild. "Ryerson helped me because I was around acting all the time. It was pretty much all I thought about, even if I didn't really get to practice every day."
5. He's Not Afraid Of A Good Workout
As with many celebrities, Mena Massoud works hard to maintain a fit body for the camera. And he's not afraid to show it!
Massoud exercises a lot, and has even found a joy in doing so. And he often shares pictures of his workouts through social media.
6. He's Vocal on the Need for Diversity
Massoud is not afraid to talk about race and how it affects actors like him trying to make their way in the entertainment industry.
While talking to Defective Geeks, the actor shared that he's had struggles because of his skin tone.
"At this point in my career, being a visible minority in this industry still affects me. I can't compete for roles that require me to be Caucasian or African American, even if those characters really connect with me and intrigue me, The competition may be less, some people would say, but the amount of work to be had is less as well."
That said, Massoud did have some kind words for the direction of movie making, "However, I think the industry is growing more and more and starting to support actors of all cultural backgrounds."
Related: 8 Funny Facts About Robert Sheehan
7. Robin Williams And Will Smith Are His Inspirations
While talking to the Hundsucker in 2015, Massoud shared how Williams inspired him to try acting.
"He was an incredibly well-rounded actor but I grew up on his role in Mrs. Doubtfire," said Massoud. "He goes through an amazing journey in that movie. I think it's very underrated."
As for his co-star Will Smith, Mena Massoud was thrilled to work with him. As he said to Glamour:
"I've been watching his films since I was a kid, so I was quite nervous. I get really quiet when I'm nervous. I don't freak out. But when we met, I was so nervous that I forgot to tell him who I was. I went over to him and [director] Guy Ritchie was there, and I thought, OK, Guy will break the ice. He'll introduce me to Will. Well, he did not. He just stood there smiling. I think he wanted to see how I would handle it. And of course, I forgot to introduce myself. [I'm pretty sure] Will thought I was one of the dancers. I had to regroup. Once I came back, I said, "Oh, by the way, I'm Mena. I'm playing Aladdin." [Laughs.] He gave me a big hug and started talking."
8. He's Single and Looking
Believe it or not, Mena Massoud is currently single. While doing the rounds with media for Aladdin, Massoud was asked (several times) if he was dating anyone. And he always said no.
While talking to Glamour, Massoud said that he and co-star Naomi Scott are just friends.
"I am, yes. She's married, however, so I just want to make that clear," said the star.
Massoud then shared that he has a tell for if he's into someone, "I try to be funny. Even if I'm meeting you for the first time, you can tell [I like you] because I'm trying to be funny."
And it seems that Massoud also likes funny women, as he shared that he had a major crush on The Marvelous Mrs. Maisel's Rachel Brosnahan.
"I did, I did! I had a huge crush on Rachel Brosnahan, but she's married. Everyone I'm into is married. There's no escaping it," he shared. (And don't think we missed that his comment means he had a little crush on Scott before realizing she was taken).
It seems that Massoud's type is somewhere between a Naomi Scott and a Rachel Brosnahan.
8 Facts About Mena Massoud
That's it for our 8 facts about Aladdin's Mena Massoud. Did you know any of these facts before we shared them? Do you know any facts we didn't share? Let us know down in the comments below.