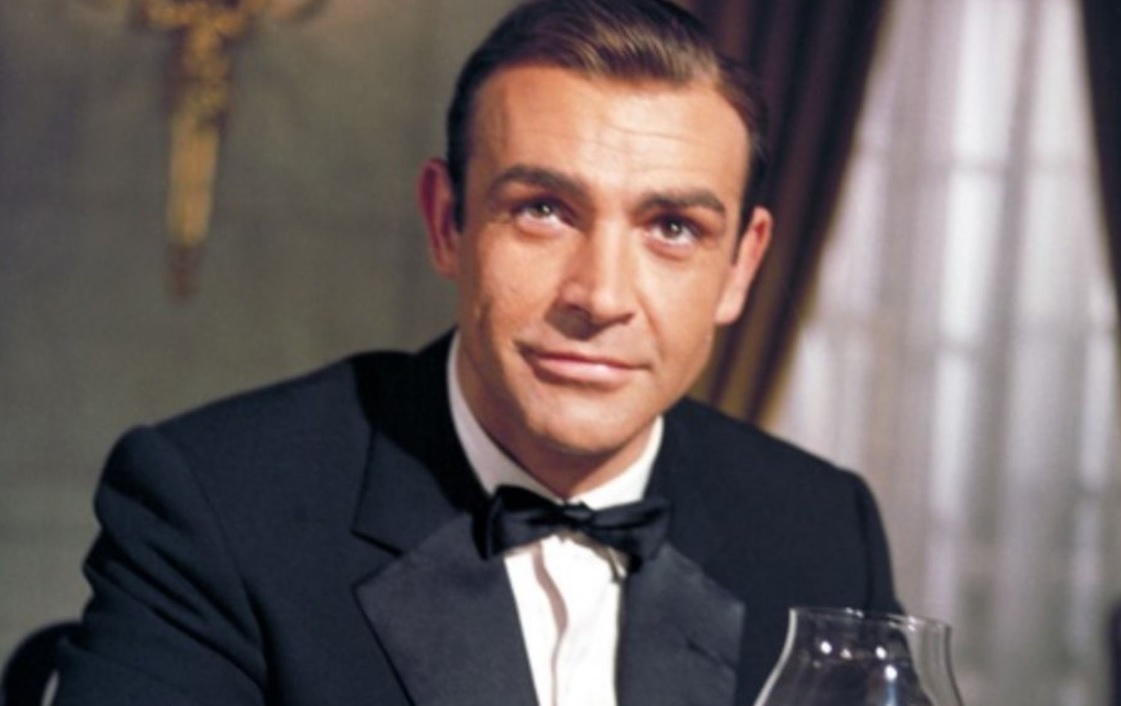 Sean Connery Remembered
Sir Sean Connery was an icon of film and set the bar for Hollywood masculine style through his roles as James Bond, the MI6 secret agent. Sean Connery passed away on October 31st, 2020 but left behind a legacy that transcends time.
Sir Sean Connery has died at the age of 90. He was the first actor to play James Bond on the big screen in Dr. No in 1962, From Russia With Love, Goldfinger, Thunderball, You Only Live Twice and Diamonds Are Forever followed. pic.twitter.com/VaFPHCM5Ou

— James Bond (@007) October 31, 2020
The elite of Hollywood have paid tribute to Sean Connery. Daniel Craig, who is the current actor portraying James Bond left this heartfelt statement on the 007 Twitter page.
"Sir Sean Connery will be remembered as Bond and so much more. He defined an era and a style. The wit and charm he portrayed on screen could be measured in mega watts; he helped create the modern blockbuster.
"He will continue to influence actors and film-makers alike for years to come. My thoughts are with his family and loved ones. Wherever he is, I hope there is a golf course."
Pierce Brosnan paid his respects with this touching tribute on Instagram.
"Sir Sean Connery, you were my greatest James Bond as a boy, and as a man who became James Bond himself. You cast a long shadow of cinematic splendour that will live on forever."
"You led the way for us all who followed in your iconic foot steps. Each man in his turn looked to you with reverence and admiration as we forged ahead with our own interpretations of the role."
"You were mighty in every way, as an actor and as a man, and will remain so till the end of time. Your were loved by the world, and will be missed. God bless, rest now, be at peace."
The family of Sir Roger Moore added to Brosnan's sentiment.
How infinitely sad to hear the news Sir Sean Connery has passed away. He and Roger were friends for many decades and Roger always maintained Sean was the best ever James Bond. RIP

— Sir Roger Moore (Legacy) (@sirrogermoore) October 31, 2020
That's high praise coming from a fellow Bond. Sir Sean Connery was the first actor to play James Bond on the silver screen. During the 1960s and the success of Connery's James Bond roles, he was largely seen as the epitome of masculine sex appeal.
Sean Connery initially signed on to be in five 007 movies. Sean Connery declined to play the role of James Bond in the 1969 film On Her Majesty's Secret Service. He then rejoined the film series in Diamonds are Forever. It would be his last role as James Bond.
Related: Will Tom Hardy Be The Next James Bond?
Here is a closer look at each one of Sir Sean Connery's roles as James Bond.
Dr. No (1962)
Dr. No is the first 007 spy film and it starred Sean Connery in the role of James Bond. It was the first time audiences got to see the silhouette opening with James Bond shown through the barrel of a gun.
Terence Young, the director, came up with many of the stylistic impressions of James Bond that would endure for the duration of the series. According to Bond writer Raymond Benson, director Terence Young liked Sean Connery but needed to instruct him "in the ways of being dapper, witty, and above all, cool."
From Russia With Love (1963)
From Russia With Love was a blockbuster hit during the 60s. Sean Connery impressed the studio and producers with his role in the previous Bond film. So, they added a $100,000 bonus to his salary of $54,000.
It was reported that this was Sir Sean Connery's favorite Bond film. This was one of the films that defined the protagonist's style. Connery was outfitted for eight specially tailored Saville Row suits. Sean Connery performed many of the stunts in this movie himself, including this amazing fight scene.
Goldfinger (1964)
Goldfinger was the third installment of the 007 series. Its production budget was larger than the two films before it combined. When it debuted, Goldfinger was the fastest grossing film in history.
Goldfinger had some wicked fight choreography. The actor that played Oddjob (Harold Sakata) burned his hand when James Bond electrocuted him. Also, Sean Connery injured his back. He wound up getting compensated 5% of the gross profits of every James Bond film after that.
Thunderball (1965)
Thunderball was the last film to be directed by Terence Young and the fourth film for Sean Connery. It was a long film, running over 2 hours with a considerable portion of the scenes shot underwater.
There were new dangers for Sean Connery in filming Thunderball. Specifically, there was a scene with Connery and a pool of sharks. Connery had to flee the pool when a plexiglass partition failed to keep out the sharks.
During the filing and postproduction of Thunderball, Sean Connery's relationship with the press began to unravel. He was having relationship troubles with his marriage to Diane Cilento. He was being hounded by journalists and he hated his Hollywood fame.
He gave a single interview to Playboy magazine in 1965, and it's a must-read to better understand Connery and his motivations. Here is a small tidbit about the pressure of being in the public eye.
"I find that fame tends to turn one from an actor and a human being into a piece of merchandise, a public institution. Well, I don't intend to undergo that metamorphosis."
"This is why I fight so tenaciously to protect my privacy, to keep interviews like this one to an absolute minimum, to fend off prying photographers who want to follow me around and publicise my every step and breath."
"The absolute sanctum sanctorum is my home, which is and will continue to be only for me, my wife, my family and my friends. I do not and shall not have business meetings there or acquaintances or journalists. When I work, I work my full stint, but I must insist that my private life remain my own. I don't think that's too much to ask."
You Only Live Twice (1967)
This was the first Bond film directed by Lewis Gilbert and the screenplay was written by Roald Dahl. It was a major departure from the original Ian Fleming novels, creating a story arc for James Bond that was particular to the films themselves.
Sean Connery expressed his disenchantment with the Bond role early on in pre-production. During filming in Japan, Connery announced his upcoming retirement from the role. During the filming of You Only Live Twice, Japanese fans regularly stalked Sean Connery and one was even arrested by police.
One of the most famous scenes from this movie was this car chase in a Toyota 2000GT.
Diamonds are Forever (1971)
After You Only Live Twice, Sean Connery had a falling out with the producers. His contract was up, and he was eager to explore other acting roles. However, the studio United Artist wanted Connery to return and paid him a hefty $1.25 million dollars plus a promise that he could be in any two back to back films of his choice.
Connery began dating co-star Lana Wood during Diamonds are Forever. Reportedly, he never slept during the filming in Las Vegas. He'd shoot scenes, gamble and play golf until he literally collapsed. At this time, Sean Connery established the establish the Scottish International Education Trust.
The Ford Motor Company provided all the vehicles for the film on the one condition that Sean Connery be seen driving the 1971 Mustang Mach 1.
Related: Real Review of the 2021 Ford Mustang Mach E
Sean Connery did his own stunts in this elevator fight scene.
This Las Vegas car chase is also considered to be one of the most iconic and classic car chases of all the Bond films.
Final Memories
Sir Sean Connery graced the screen for the last time in The League of Extraordinary Gentleman. He had a long and distinguished career in Hollywood. He won an Academy Award for Best Supporting Actor in his role in the 1988 film the Untouchables.
Connery also won 3 Golden Globes and 2 BAFTA Awards. He's also well-known for the roles that he turned down. Connery turned down the role of Gandolf in Lord of the Rings and The Architect in the Matrix.
Most of all, Sir Sean Connery will be remembered as the definitive James Bond. He was the 007 that other Bonds looked up to. That is quite an accomplishment.