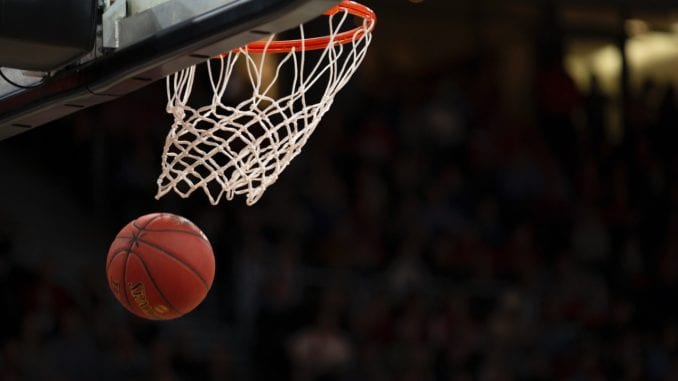 Bonding through sports
Are you the type of Dad that goes to every one of your daughter's soccer practices and chews out the umpire at your son's little league game? Then, you might have something in common with some of the biggest names in professional sports.
Lebron James Can't Stay Off the Court
Lebron James is arguably the best player to ever set foot on the basketball court. Yet, he didn't have a winning relationship with his father. Now a father himself, Lebron is often seen courtside at his eldest son, LeBron "Bronny" James Jr's, basketball games.
He's not just a passive spectator either. Critics have attacked Lebron for his over-the-top antics such as jumping into the warm-up drills with 14-year-olds to throw down monster dunks or losing his own shoe as he celebrates a nice pass. Yet, others think that Lebron James is showing admirable and unmistakable support for his son.
Fox Sports announcer Nick Wright came to Lebron's defense on Twitter.
The fact that LeBron being an exuberant, involved & supportive father is being used as a cudgel against him is utter insanity and borderline infuriating.

LeBron is clearly being the father he wished he had and his son, along with his son's teammates, obviously love it. https://t.co/xtlwnFkASY

— nick wright (@getnickwright) July 29, 2019
No matter what the critics say, Lebron James is forming a lasting bond with his son, something that presented a unique challenge for him growing up. It's also not uncommon to see fathers getting overly involved in their children's sports games. It's just that James gets more attention because he's a mega sports star himself.
When asked about the potential for sports to help fathers and sons have deeper connections, Adina Mahalli (MSW), a family care specialist, had this to say. "Any activity done between a father and his child is a way to form a lasting bond with them. However, it's easiest to form this bond if both the parent and the child are interested in the activity. This being the case, sports are often a great avenue to form a lasting bond with a child."
As a parent of a teenager, it must be difficult to remain in the loop, but Lebron James has found his avenue. Bronni Jr. and his basketball teammates recently played in the AAU Boys Basketball Tournament in Las Vegas and it was certainly a treat for him to see his father cheering them on courtside.
"The difficult time to keep a bond with a child is when they are going through puberty in their teenage years," Mahali says. "It is during this time that maintaining a bond with your child is vital and sports are a great way to maintain the bond you grew when they were young."
Patrick Mahomes II Has A Winning Pedigree
Lebron James isn't the only celebrity athlete to raise another sports star. Patrick Mahomes II is the quarterback for the Kansans City Chiefs and the National Football League's current MVP.
Sports has always been a big part of his life. Afterall, his father is Patrick Mahomes senior, the Major League Baseball all-star and World Series winner.
In an exclusive interview with KSHB Kansas City, the senior Patrick Mahomes said that he always knew that his son was going to be a star athlete. "I put him in T-ball and he was supposed to play just regular T-ball, but they ended up moving him up to advanced after the first practice," Mahomes Sr. said.
Mahomes Sr. and his son remained close throughout his high school sports career and they now speak regularly about Patrick's eye-popping moves in the NFL. "Some situations when he does it, that's when we have our conversations," Pat Sr. said. "I'm like, 'Why would you do that? Why would you take that chance?' And he's like, 'Dad, I'm trying to win the game.'"
Tom Brady Teaches Lessons from the Field
New England Patriots quarterback Tom Brady would have been happy to hear that winning attitude coming from one of his children. In his September cover story with Men's Health magazine, Brady revealed that he was upset that his youngest son doesn't share his love for sports.
Tom Brady has won six Super Bowls, but his youngest son doesn't know what all the fuss is about. "It was hard for me," Brady admitted. "I was like, 'What do you mean? He's a boy; he should do all these things that I do.'"
Brady's son, Benjamin, is just nine years old. There's plenty of time for him to change his mind. In the meantime, Brady can find other ways to bond with his son that don't involve football or other types of sports.
That doesn't stop Tom Brady from using sports to teach his children valuable life lessons. In the interview, he recalled his 2017 Super Bowl loss to the Eagles. His children were in tears and his response was straight from the locker room.
"I said, 'Guys, look: Daddy doesn't always win. That isn't the way life is. You try really hard—that's the most important thing. If you gave it your best, you live with the outcome.' "
That's sound advice both on and off the field. We asked Adina Mahalli (MSW) whether sports provided a vehicle for teaching valuable life lessons to children and she responded. "Sports help to teach children that hard work pays off and if you do something enough and put the effort in, you can improve."
In regards to Tom Brady's morale-boosting loser speech, Mahalli adds that "the lesson that losing is unpleasant but it is not the end of the world is vital to learn as a child so you can take calculated risks as an adult and not be afraid of failure."
Raising Your Own Superstars
You don't have to be a superstar athlete to reap the benefits of youth sports with your kids. Encouraging your children to play sports at an early age is a great way for dads to get involved in their lives. Showing up for them shows that you really care.
Also, a recent study discovered a strong correlation between youth sports and a reduced risk of emotional difficulties later in life. Professor Frédéric N. Brière, the author of the University of Montreal study, notes that "getting kids actively involved in organized sport seems to promote global development."
"This involvement appears to be good on a socio-emotional level and not just because of physical benefits. Being less emotionally distressed at the juncture between elementary and high school is a priceless benefit for children, as they are about to enter a much larger universe with bigger academic challenges."
It might not always be easy to generate a passion for sports with your children, especially if you don't have one yourself. Yet, the benefits make it worth the effort. Organized sports teach the value of teamwork, fair play, commitment and discipline.
When the time comes for your little one to leave the nest, sports might be the one thing that keeps you close. It's difficult to talk about politics, sexuality, and coming of age, but it's easier when you can break the ice with a high five during halftime.